Description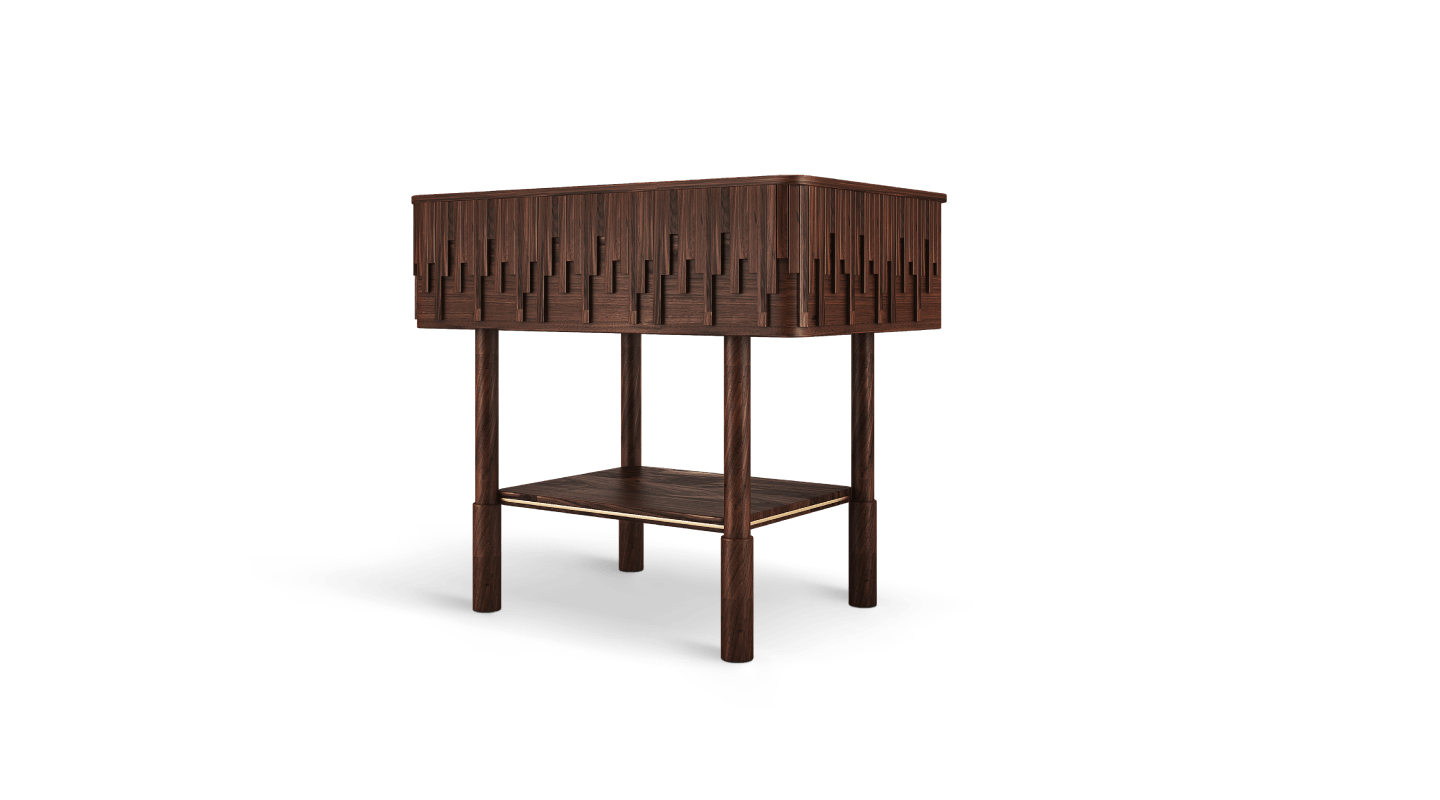 Handcrafted by some of the best artisans in Portugal, in walnut wood. The nightstand top is adorned with asymmetric wood details that confer to this bedside uniqueness. Its top is supported by four round legs and enriched with a small shelf that features perfect harmony between wood and brushed brass.
The exquisite Campbell Nightstand will provide a deluxe décor to any bedroom.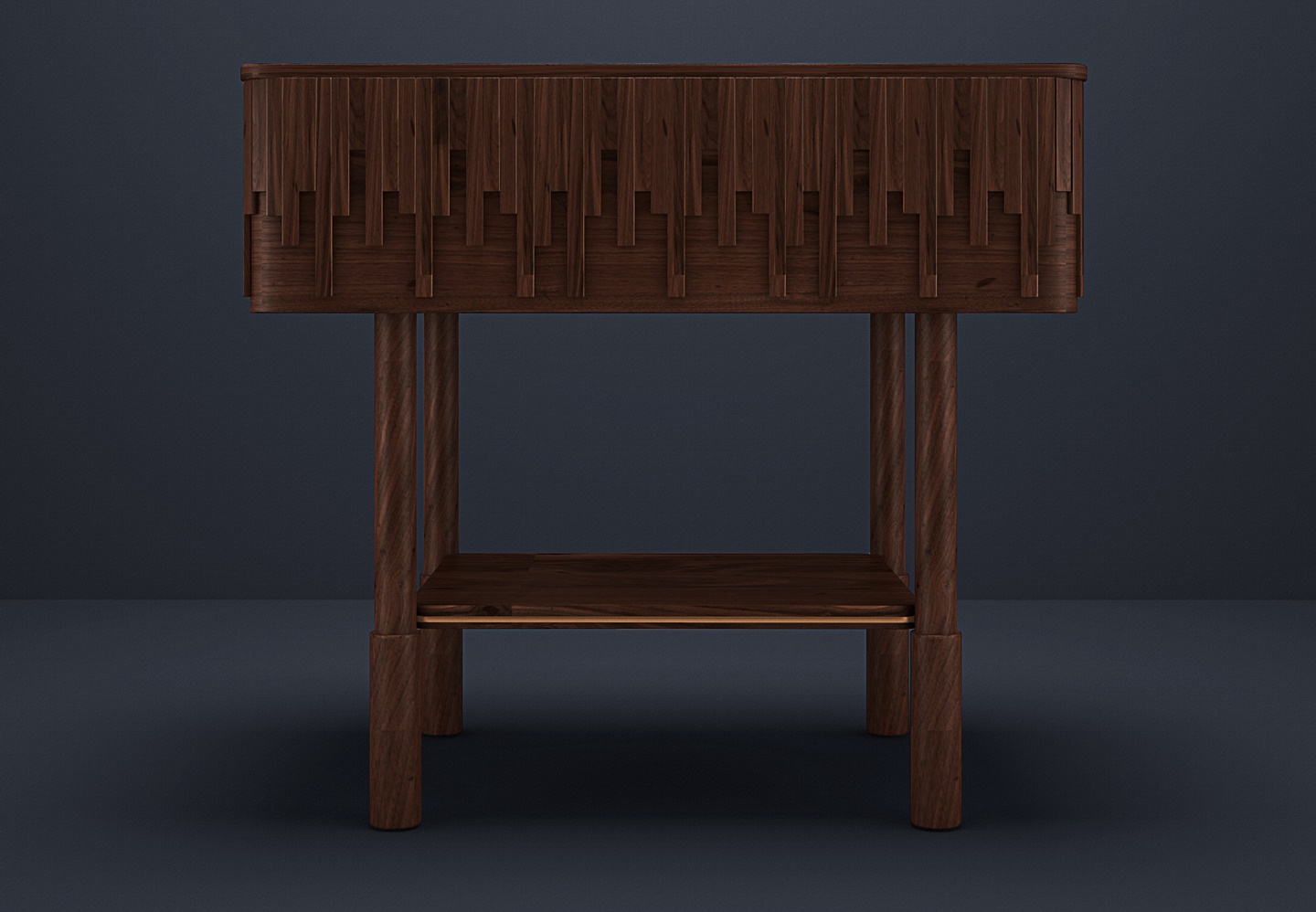 W. 60 cm – 23.6 in      D. 40 cm – 15.7 in      H. 60 cm – 23.6 in
Structure: walnut wood with natural varnish;
Details: brushed brass;
View our available finishes here
The Art of Craftmanship
Wood Tailors Club has a complete dedication to detail and precision, conceiving a premium category of pieces. In order to tailor them, it's fundamental to combine a set of highly technical skills in wood. With environment in mind, our club only use the most noble woods, combining sustainable behavior with classic techniques of production. Wood Tailors Club also reinforce the skills of the best Portuguese craftsmen, establishing a link for the best in design and craftsmanship.