Description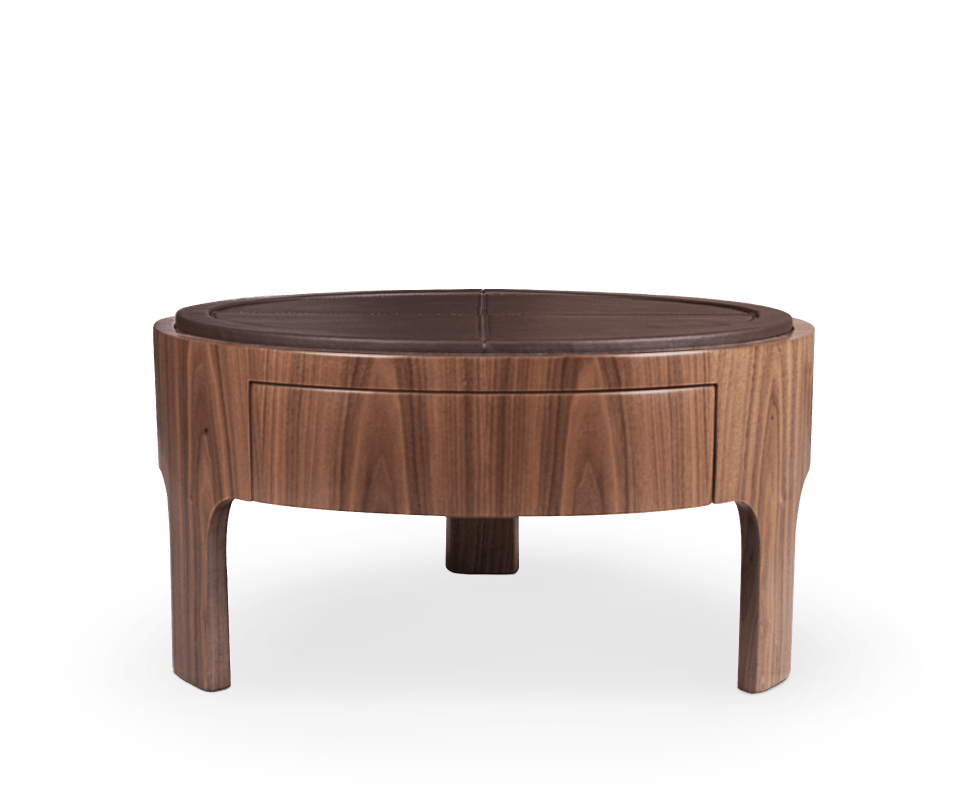 Churchill Nightstand has a distinctive, imponent yet modest look and it's meticulously handmade with rigorously selected material, allying the best in modern design and traditional craftmanship.
The meticulously handmade Churchill Nightstand  has a three-legged, one-drawer round structure with solid walnut wood with a genuine leather lined top. As part of a private club's environment, between power, law and business, the Churchill Nightstand hints the majestic exclusivity of the club's status.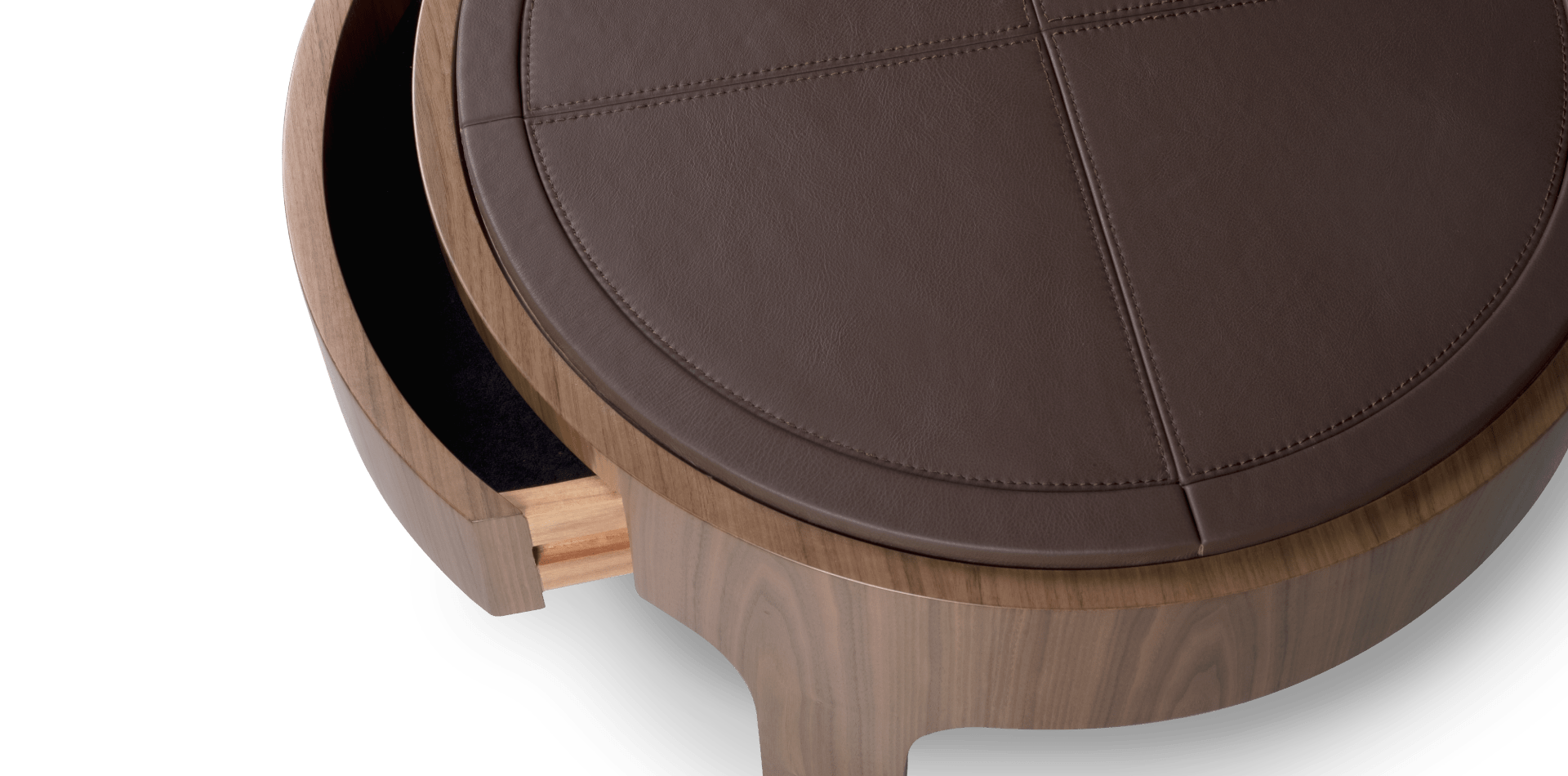 Churchill Nightstand | PRODUCT SPECIFICATIONS
Dia. 60 cm – 23.6 in      H. 30 cm – 11.8 in
Structure: smoked walnut wood;
Details: genuine leather;
View our available finishes here
Churchill Nightstand  – The Art of Craftmanship
Wood Tailors Club has a complete dedication to detail and precision, conceiving a eco-friendly premium category of sustainable pieces. In order to handmaid them, it's fundamental to combine a set of highly technical skills in wood.
With environment in mind, our club only use the most noble woods, combining sustainable behavior with classic techniques of production and sustainable consumption and production.
Wood Tailors Club also reinforce the skills of the best Portuguese craftsmen, establishing a link for the best in tailor-made design and craftsmanship.