Description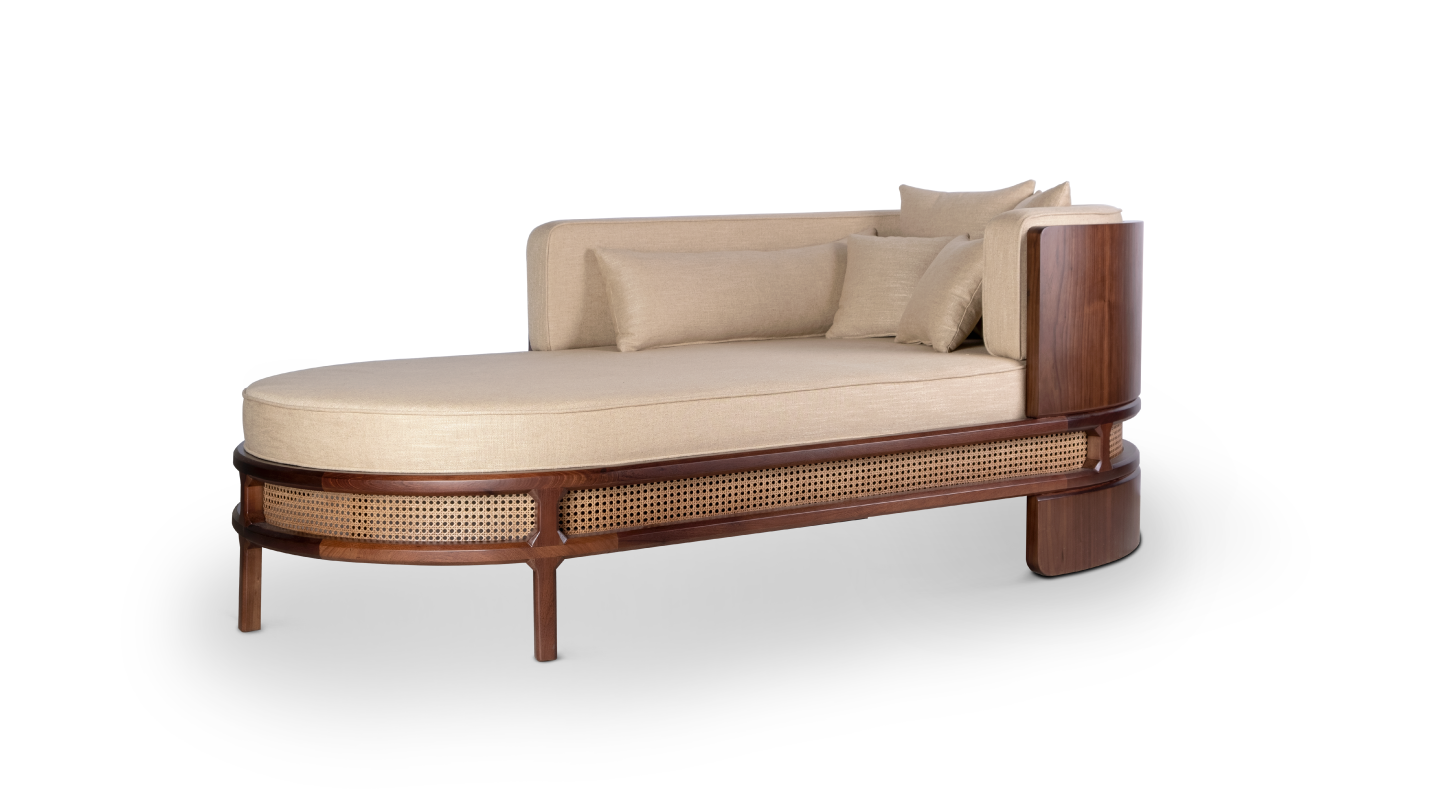 The Brooks Chaise Longue pays homage to the talented Collin Brooks, with a walnut structure merged with a soft, classy linen that lays on top of rattan.
The unique Brooks Chaise Longue will be the perfect spot for you to read and create your own stories, letting your imagination flow while embraced by its comfort.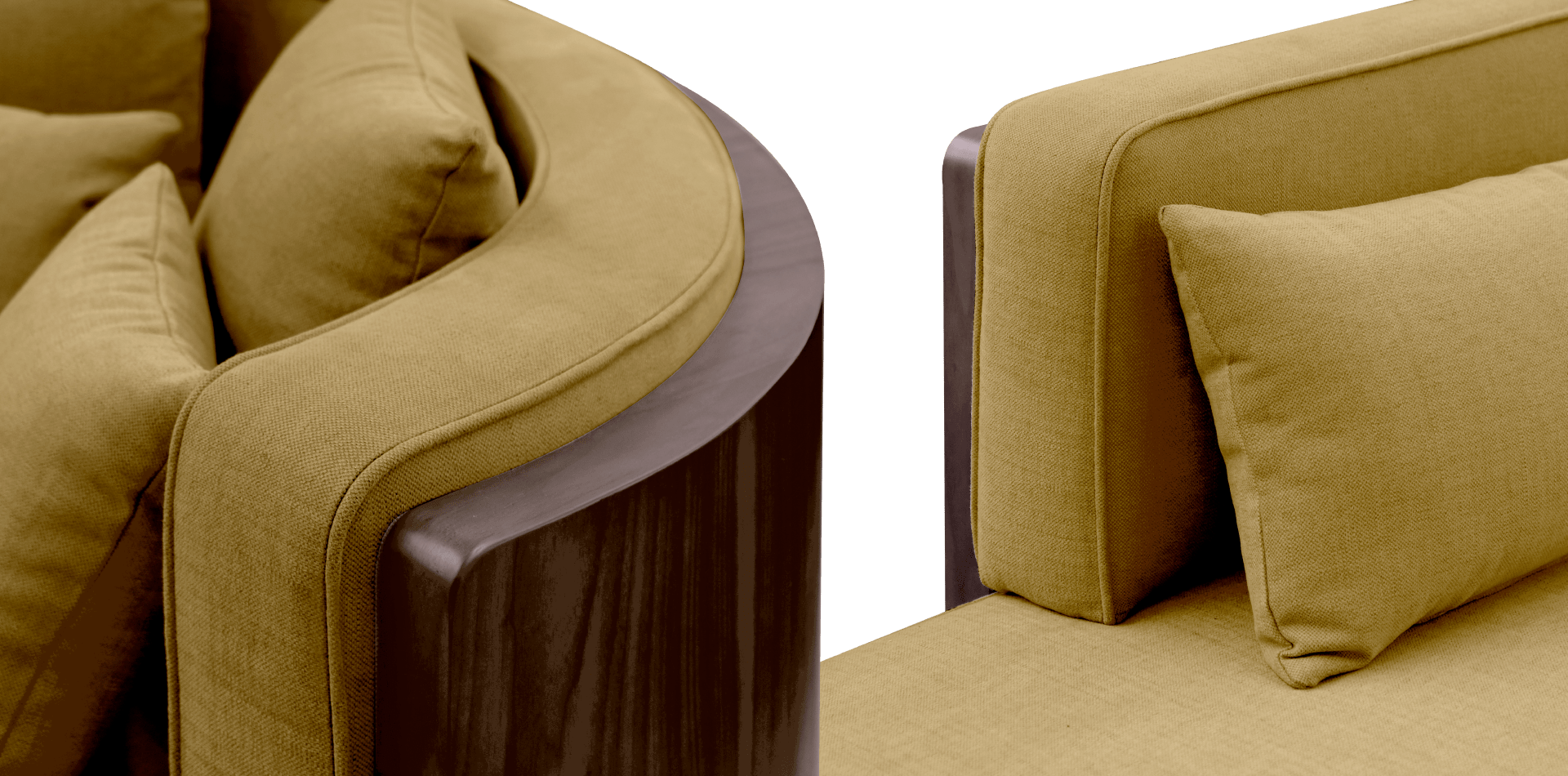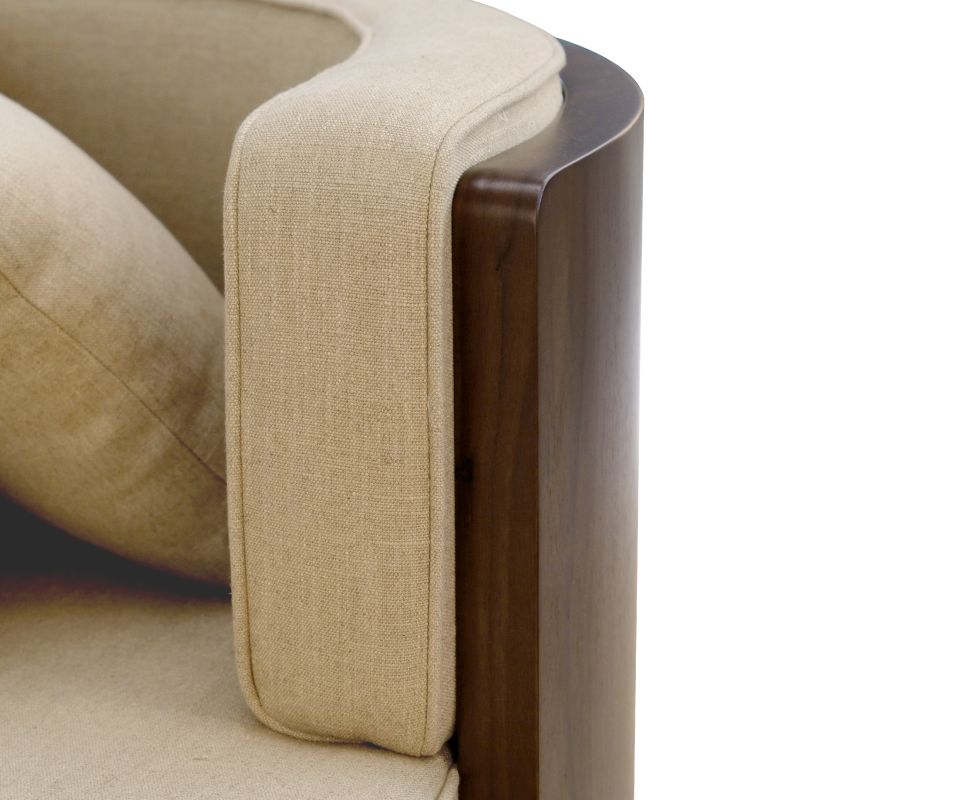 W. 210 cm – 82.4 in     D. 110 cm – 43.3 in     H. 73 cm – 28.7 in
Structure: Smoked Walnut wood;
Upholstery: Linen or genuine leather;
Details: Rattan;
View our available finishes here
Brooks Chaise Longue – The Art of Craftmanship
Wood Tailors Club has a complete dedication to detail and precision, conceiving a eco-friendly premium category of the sustainable Brooks Chaise Longue. In order to handmaid Brooks Chaise Longue, it's fundamental to combine a set of highly technical skills in wood.
With environment in mind, our club only use the most noble woods, combining sustainable behavior with classic techniques of production and sustainable consumption and production.
Wood Tailors Club also reinforce the skills of the best Portuguese craftsmen, establishing a link for the best in tailor-made design and craftsmanship in the Brooks Chaise Longue.