Description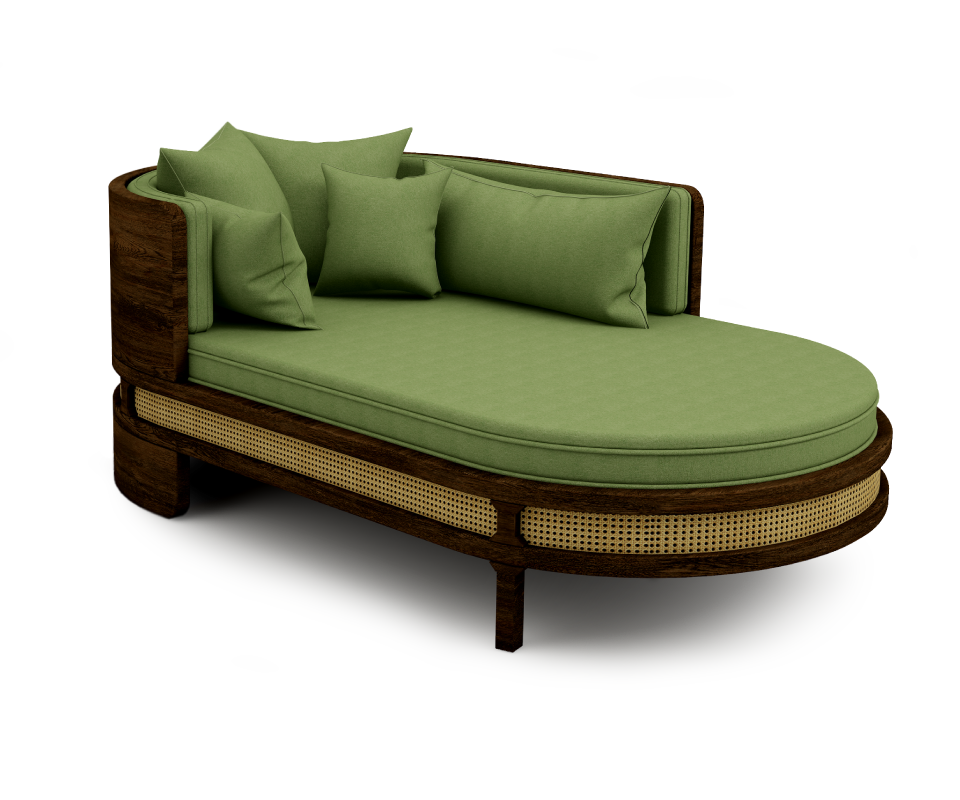 Collin Brooks, a British journalist, writer and broadcaster, founded the Manchester Press Agency before joining the army. He later worked for several newspapers and eventually became editor and chairman of one. He also participated in broadcasts for BBC Radio.
This illustrious man, author of more than fifty books, including fiction and novels, was part of a Gentlemen's Club where he got to know more talented people like him, either in the same art has his or in different ones.
The Brooks Chaise Longue pays homage to the talented Collin Brooks, with a walnut structure merged with a soft, classy linen that lays on top of rattan. This unique piece will be the perfect spot for you to read and create your own stories, letting your imagination flow while embraced by its comfort.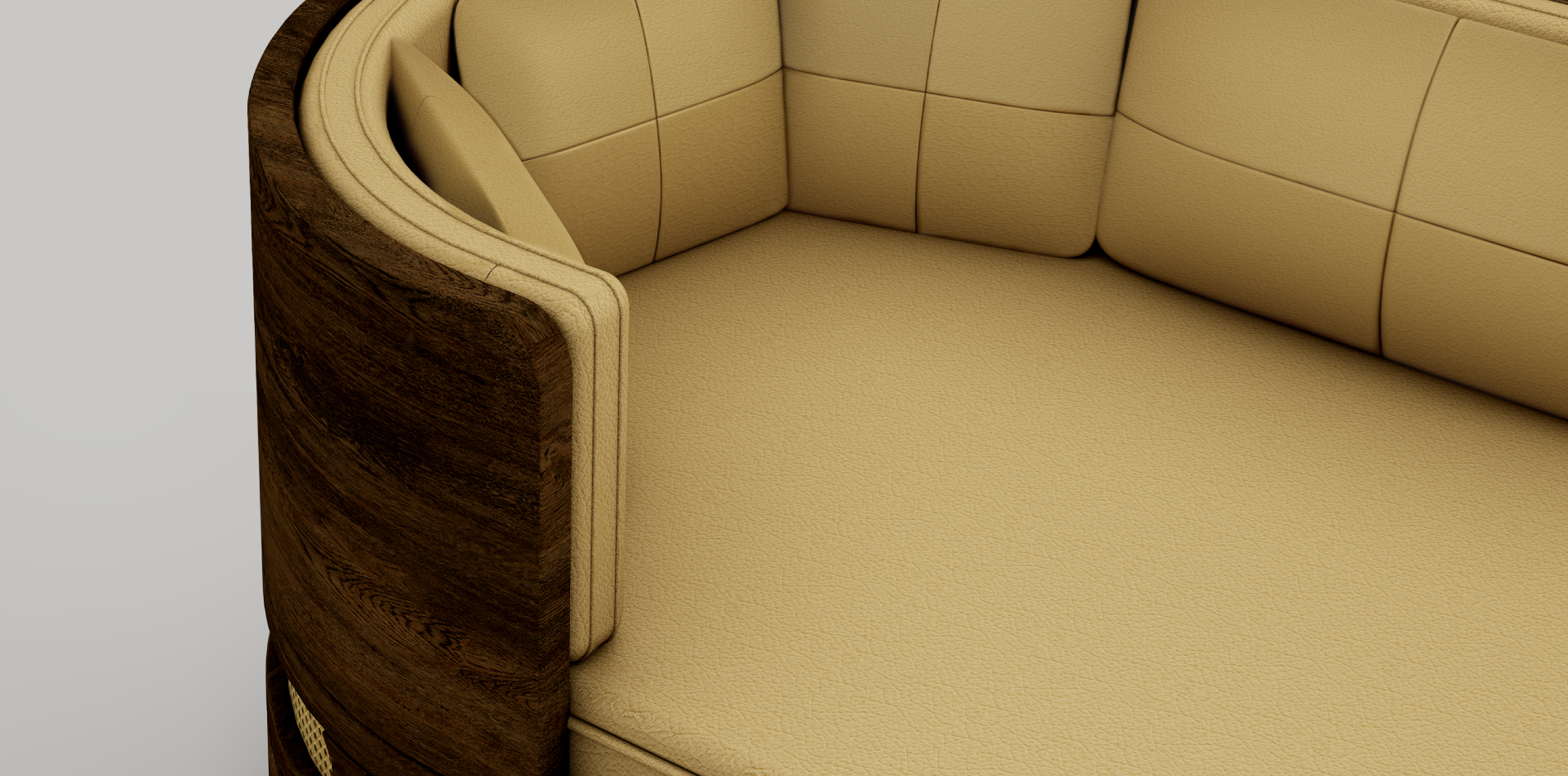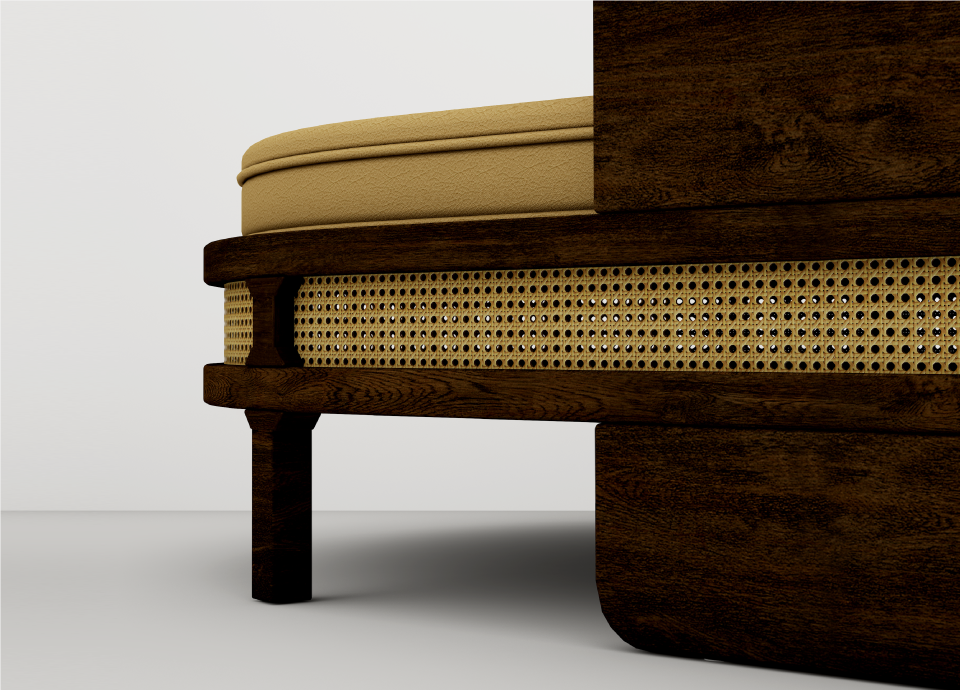 W. 210 cm – 82.4 in     D. 110 cm – 43.3 in     H. 73 cm – 28.7 in
Structure: Smoked Walnut wood;
Upholstery: Linen or genuine leather;
Details: Rattan;
View our available finishes here