Description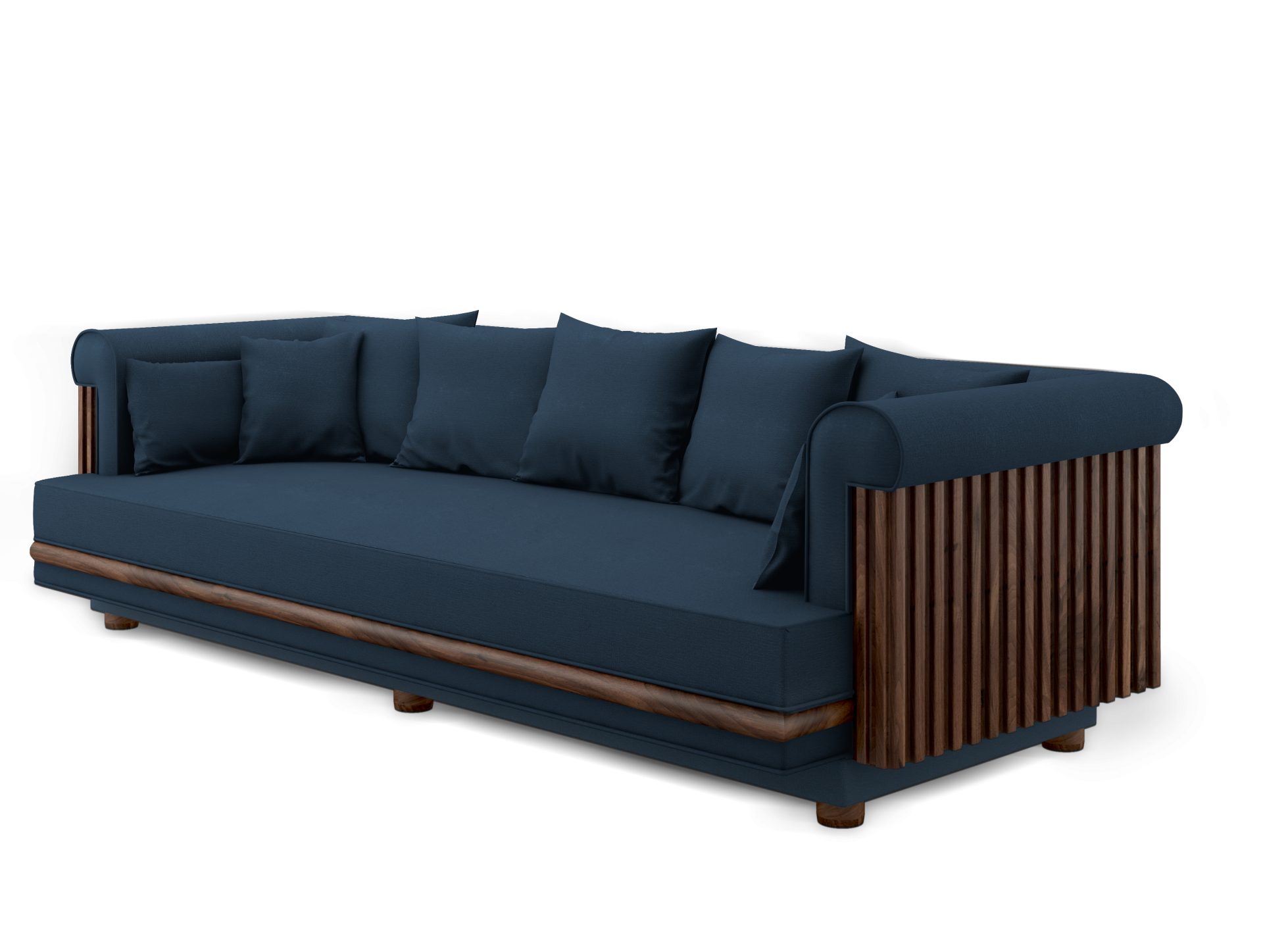 Taking these adventures and the comfort awaited at home after a harsh expedition, through mountains and glaciers, the Conway Sofa exudes an imposing yet solacing feeling of a piece structured in walnut wood, fully upholstered in a soothing linen making this sofa part of your living room. A proper of a gentlemen's piece will make you dream about it throughout your daily emotional and physical expeditions.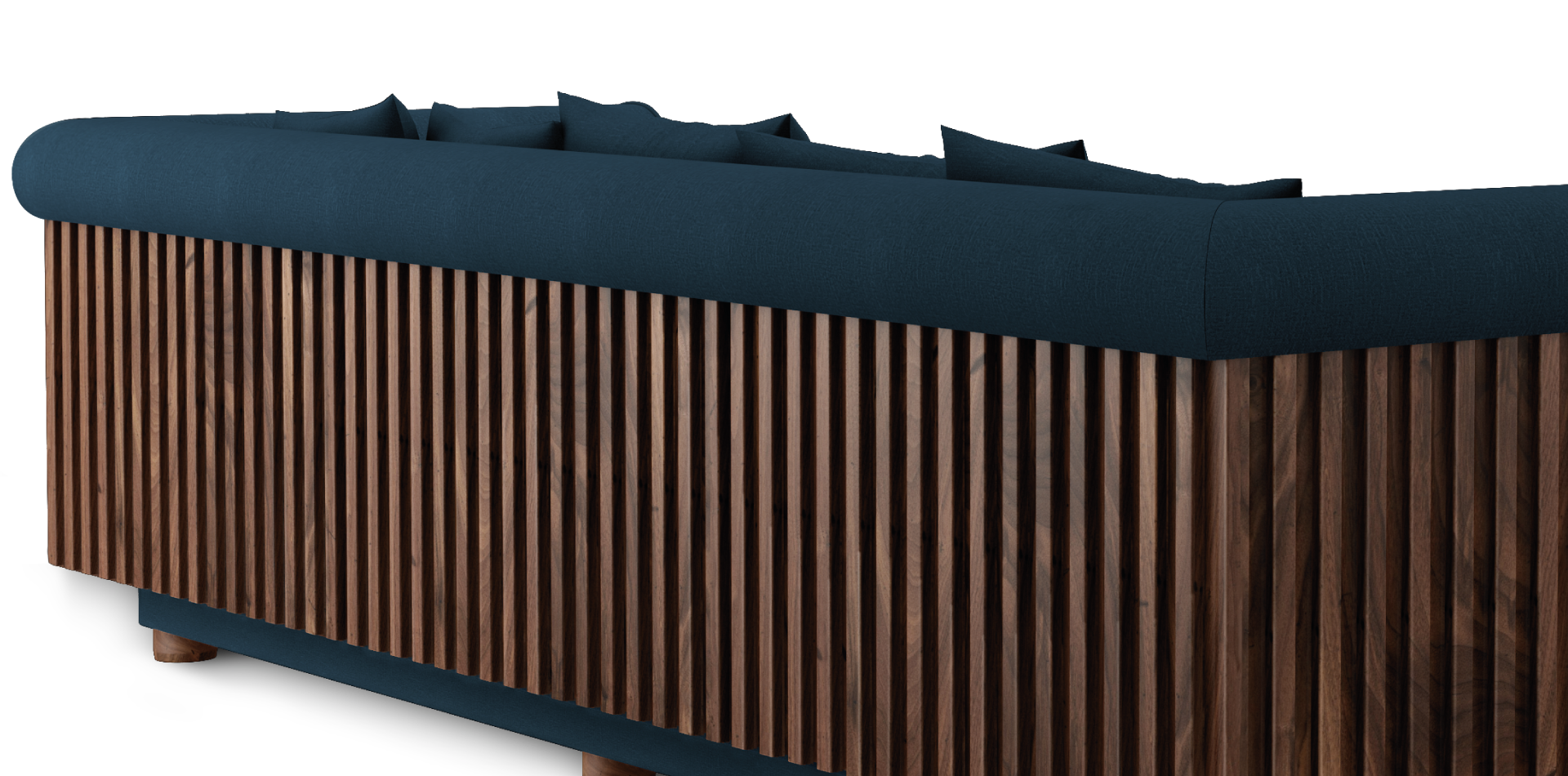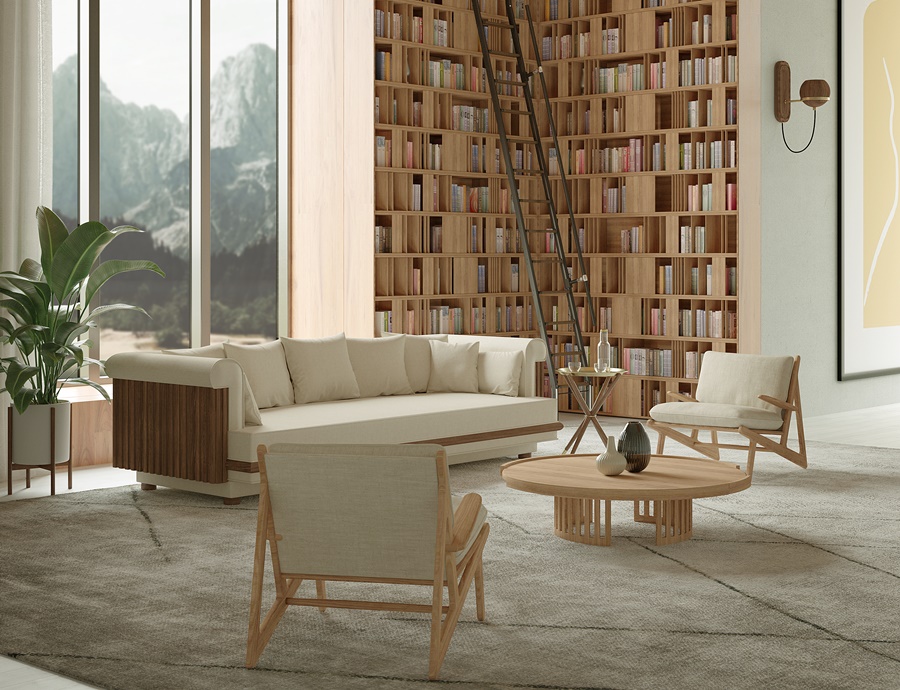 W. 283 cm | 111.4 in     D. 78 cm | 30.7 in       H. 80 cm | 31.5 in
Structure: walnut wood with natural matte varnish
Upholstery: linen
View our available finishes here
The Art of Craftmanship
Wood Tailors Club has a complete dedication to detail and precision, conceiving a premium category of pieces. In order to tailor them, it's fundamental to combine a set of highly technical skills in wood. With environment in mind, our club only use the most noble woods, combining sustainable behavior with classic techniques of production. Wood Tailors Club also reinforce the skills of the best Portuguese craftsmen, establishing a link for the best in design and craftsmanship.