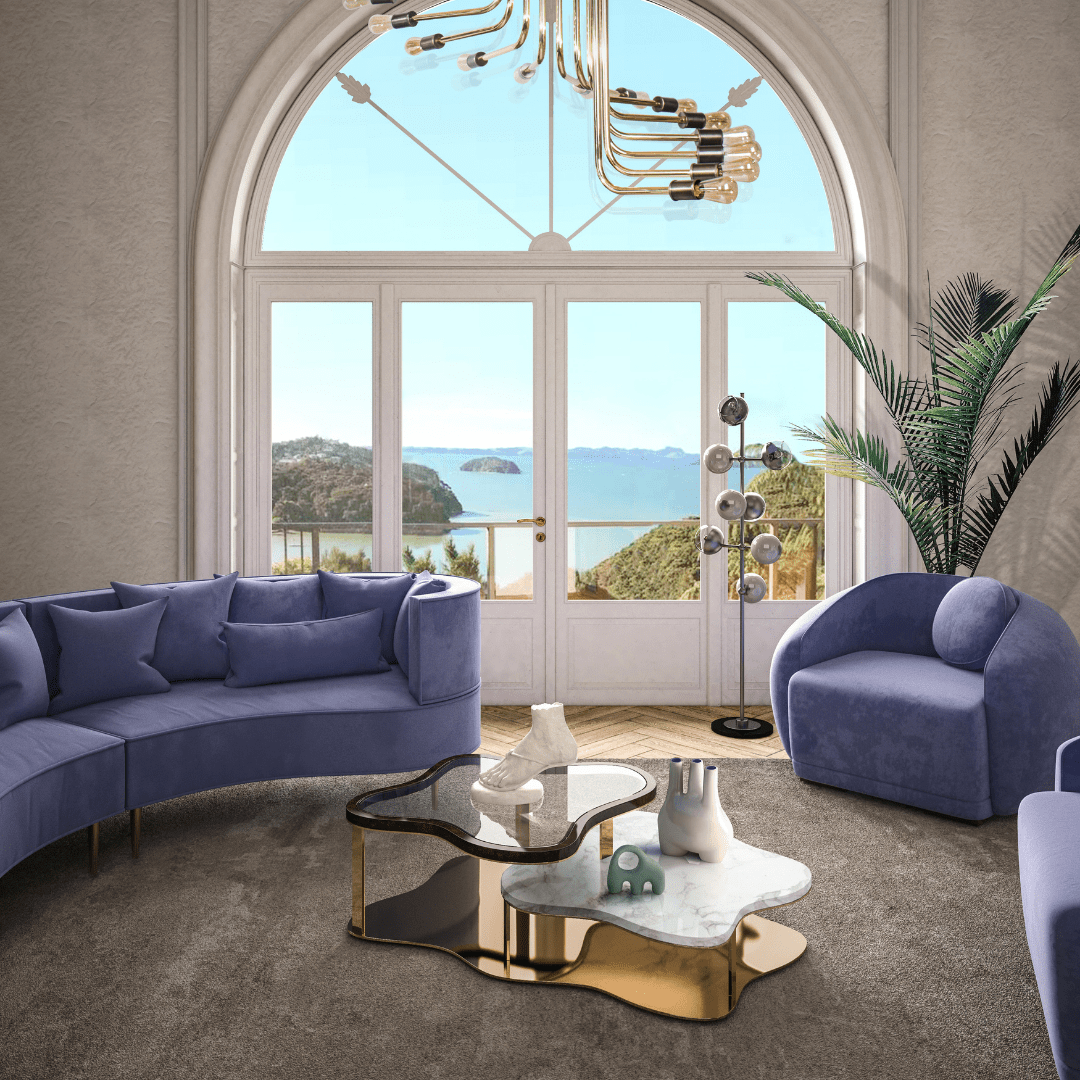 The center table serves as one more support in the main living space of a house: the living room. Because of their location right in the middle of the environment, they used to be always in the spotlight of the room. Making part of the décor, they can keep house trays, vases with flowers, candles, small sculptures and other decorative objects.
Full of functionality, coffee tables are attractive and capable of giving a special touch to various types of decoration. Due to the diversity of models available, they can appeal to different decorative tastes. Therefore, the coffee table can, in addition delimit the environment and compose the decoration of the living room. And this everything according to your personality.
With this in mind, we prepared this article with center tables possibilities and tips to choose. To inspire you to innovate and improve the decor of your living room according to your style.
To choose the right coffee table for the living room, it is ideal to consider things like space and shape of the furniture. This way, you and your guests can move more freely, without stumbling or squeezing.
About the shape of the square coffee table: if your living room is square, choose a coffee table in the same shape. An oval coffee table can also be an excellent option, as it harmonizes with the space.
Currently there are several models of coffee table, such as wooden table, glass, pallets, iron, among others. So you dont need to worry that much, beacuse you, for sure, will find your model. Just think about on choosing the right colors, textures and materials to let everything in harmony.
Another important tip when choosing your center table is the quality of the product. It will ensure that this piece lasts longer and since it will be the eye-catching piece, it needs to be well done, with good materials and finishings.
And the last but not less important tip is: you must care about the functionality of your center table. As much as this piece is mostly decorative, we can give it functionality by taking advantage of the remaining space to support glasses, for example.
FINALLY, WHAT'S YOUR OPINION ABOUT CENTER TABLES? ARE YOU SO IN LOVE AS WE ARE? IF YOU WANT TO KEEP BEING INSPIRED, STAY TUNED TO OUR BLOG SO YOU CAN FIND OUT MORE TRADE SHOW AND DÉCOR IDEAS.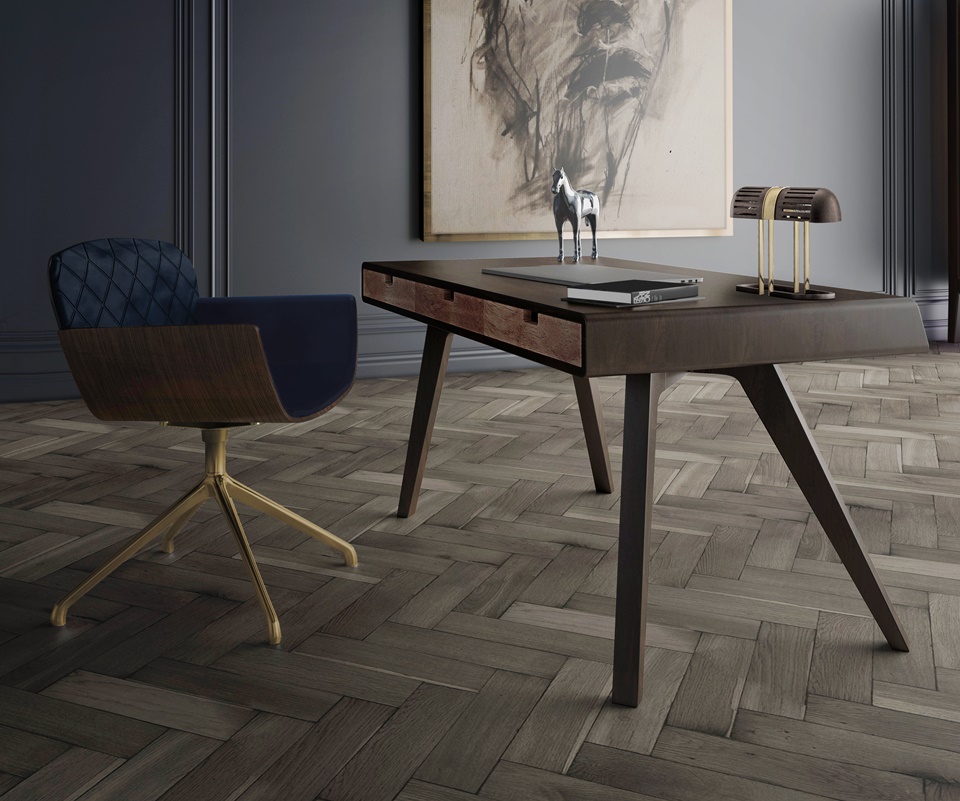 In quarantine times many companies adapted their ways of working adopting the home office. And with that comes the need to choose quality desks that has functionality and brings comfort to the environment.
One of the main furniture in a workspace is the desk since it's the place where we place items such as computers, diaries, and documents.
Whether for a traditional office or for your home office choosing the ideal office table model for your needs requires a lot of attention. It's important that it's functional and able to meet the needs you have during working hours.
Nowadays it's possible to find several models of office desks. What increases our options on personalizing the decoration and leave the home office much more pleasant to work with.
Because of this, before choosing the office table model always stop to think about how this furniture could help in your routine. In addition, it's also important to take into account the comfort that the office table can provide during working hours.
Thinking of it, we selected some desks models, to inspire you to create a more functional, personalized and well decorated workspace.
An advantage of the wood desk is the facility in combining it with different styles of decoration. So you can choose table styles in darker or lighter wood according to your décor.
Another advantage is that wood desk is also widely used due to its long durability and resistance.
The vintage table is the ideal furniture for those who like to play with the decoration. This type of table always brings a lot of personality to the environment.
But as it's an authentic piece, and sometimes colorful, it is necessary to be attentive to the rest of the decoration.
To avoid confusion in the environment. Knowing how to use the right accessories, your vintage desk can become the eye catching piece of your home office, bringing a lot of style and timelessness to the space.
For those who like luxury and sophistication, a well-finished table rich in details can be your best option.
Models like these give an air of refinement to any environment, whether in the home office or in the office.
In the picture we can see how the table fits perfectly with the rest of the decoration. It's presence transforms the environment leaving it with much more glamor and class.
The iron stand desk is a piece that brings class to the space. With delicate strokes can be used in small spaces. Its because it ensures greater depth to the environment which helps in the feeling of spaciousness.
It's also important to remember that the iron stand desk can be harmonized with different styles of decoration.
It can be ranging from a more classic environment to a more modern one.
FINALLY, WHAT'S YOUR OPINION ABOUT DESKS? ARE YOU SO IN LOVE AS WE ARE? IF YOU WANT TO KEEP BEING INSPIRED, STAY TUNED TO OUR BLOG SO YOU CAN FIND OUT MORE TRADE SHOW AND DÉCOR IDEAS.