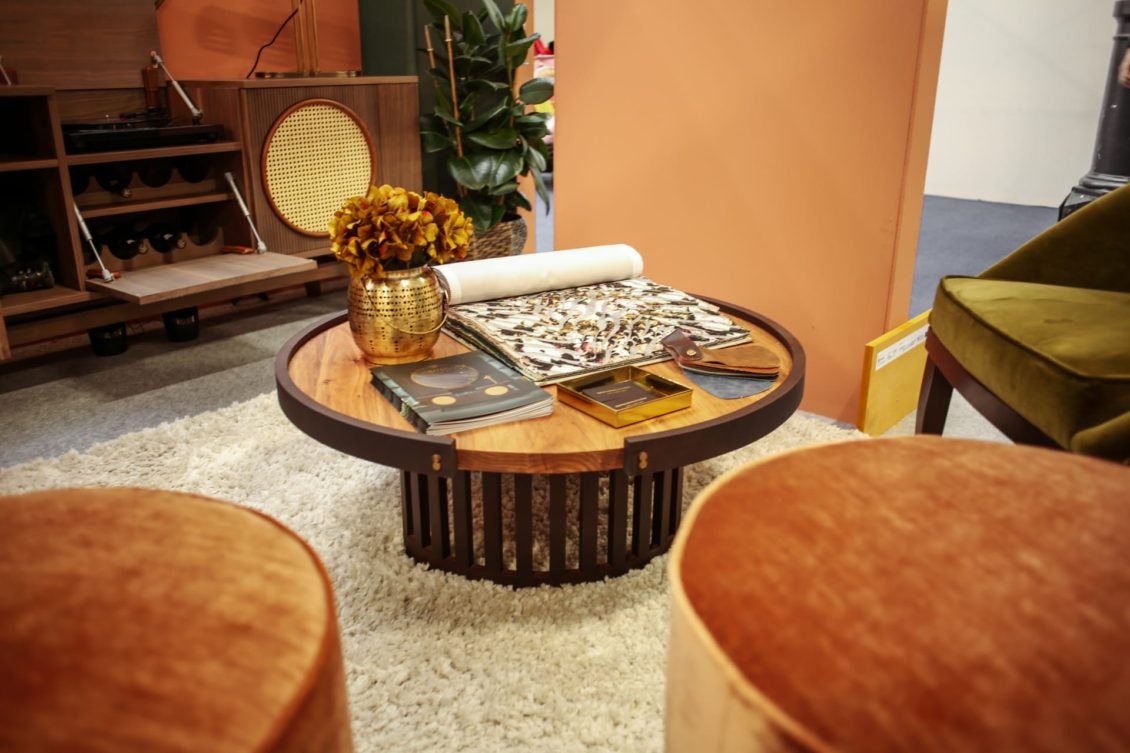 Wooden Furniture are good allies in decorating environments. Allowing the combination of styles, colors and textures.
 They are articles capable of bringing distinction and elegance, being applicable in different ways according to different styles and preferences.
So that's why we present in this article 5 wooden furniture that when used in living rooms decoration are able to transform the environment giving more comfort and personality to the space. In addition to show how wooden furniture can easily adapt to different types of decoration.
If you plan to upgrade your living room, a wooden center table may be an option. That's because they usually occupy a prominent place in the room, being in the center, they are easily visualized and can impact the Wooden Furniture decór without much work.
The wooden bookcase, in turn, draws attention for its size. As its large and occupies a considerable space in living rooms, a bookcase can be the key piece of furniture to bring the change you want to your room. Among its uses, in addition to storing books, wood bookcase can also be used to share environments.
Wooden Furniture  Inspiration pieces:
When decorating an environment its common to choose a key piece to attract all eyes. The armchairs are capable of generating charm and personality to the environment, without losing its real functionality.
Illumination is an important factor in the perception of an environment. Not only the type of light, but also your lamp. Wooden floor lamp can manage to transform an environment by transmitting comfort and warmth.
Sofas are featured pieces in any room because of their size or their usefulness. The point is that wooden sofas, in addition, can give a new face to the room, they are easily adaptable to different types of decoration. Always bringing more originality and cozy. So, if you want to change and you still don't know how, don't be afraid to take chances on wooden sofas, because the chances of success are high.
FINALLY, WHAT'S YOUR OPINION ABOUT WOODEN FURNITURE IN LIVING ROOMS REFERENCES? ARE YOU SO IN LOVE AS WE ARE? IF YOU WANT TO KEEP BEING INSPIRED, STAY TUNED TO OUR BLOG SO YOU CAN FIND OUT MORE TRADE SHOW AND DÉCOR IDEAS.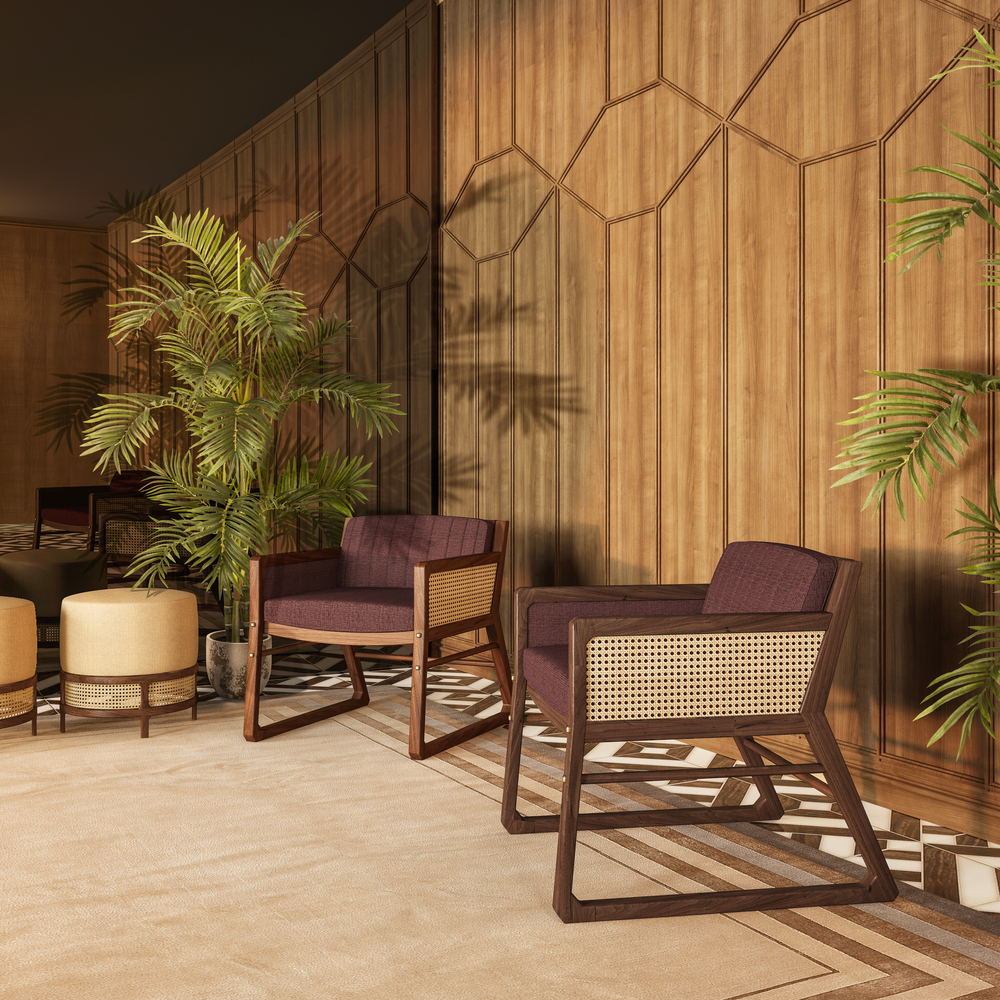 I think we are all fan of those houses that give you an impression of being in the forest with that country touch. Here you'll find 5 ideas if you would to redecorate your house in a Modern Rustic way.
1st:
Wood is an essential material in a rustic décor. Either in the ceiling or a full wall, it gives your house that country style you're aiming for. Plus, it brings you closer to nature.
Big windows allow the view to acompanny the design and to naturally enlight the room. Especially, if you're around nature.
2nd:
Rustic houses rock with sobriety. Subdued hues for the walls and upholstery is the smart choice. As material for the upholstery, linen fits very well with your furniture. Beyond the natural character it brings to your house, it also remains chic.
3rd:
In case you're not surrounded by nature, you can always bring nature inside. In fact, just by putting some plants you have nature's presence. The wood of the walls, ceiling and/or furniture give that contrast of like having a tree in your house.
4th:
It isn't because the modern rustic trends on old, vintage and classic characteristics that your furniture has to be. Obviously you can use modern furniture that will make the contrast between the old and the new. Still, they have to be simple, functional and wood.
FINALLY, WHAT'S YOUR OPINION ABOUT MODERN RUSTIC DÉCOR ? ARE YOU SO IN LOVE AS WE ARE? IF YOU WANT TO KEEP BEING INSPIRED, STAY TUNED TO OUR BLOG SO YOU CAN FIND OUT MORE TRADE SHOW AND DÉCOR IDEAS.