Discover here everything about the iconic interior designer Kelly Hoppen.
With over 40 years' experience at the forefront of the design industry, Kelly Hoppen is one of the most celebrated and sought after interior designers in the world.
Hoppen began her career at 16 when she was given the opportunity to design a family friend's kitchen. So, that was what kick-started her iconic career. Also, Kelly's globally renowned and ever-evolving style is defined by a subtle fusion of East meets West. It means clean lines and neutral tones, intuitively balanced with an opulent warmth.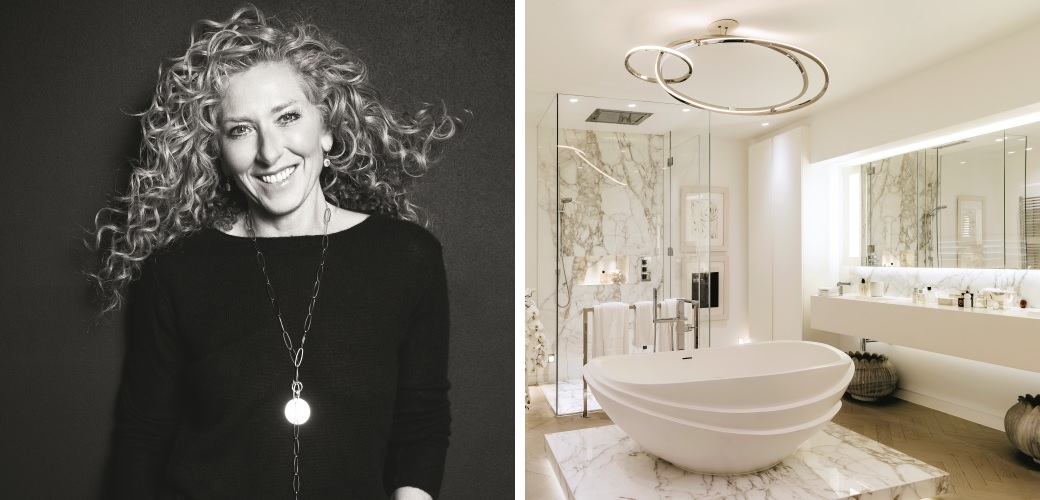 She has designed for a number of celebrities, including David and Victoria Beckham; and Martin Shaw. Also, Kelly's team has put their stamp on the homes, yachts, hotels, and jets of private clients all over the world.
Further, some of Hoppen's most recent projects include a collaboration with Disney. So to celebrate Mickey Mouse's 90th anniversary, the Celebrity Edge cruise ship for Celebrity Cruises, an ultra-luxury residential tower block in Taiwan, One Park Taipei. And also LUX* Grand Gaube hotel, the second hotel she has designed for LUX* in Mauritius.
"My philosophy has always remained the same. It's about creating calm balanced environments based on Eastern cultures, i.e. order and creation of harmony. How people feel in a space is as important as the way it looks; one can't be without the other to succeed."

She has said of her design philosophy.
In sum, her interest in both furniture and product design shines through the authenticity of her work. She is a versatile person deeply committed to all areas of her creative output.
Finally, scroll down to discover the latest projects!
MOST RECENT RESIDENTIAL PROJECTS
#1 – PRIVATE HOME LONDON