Tag:
Furniture Inspirations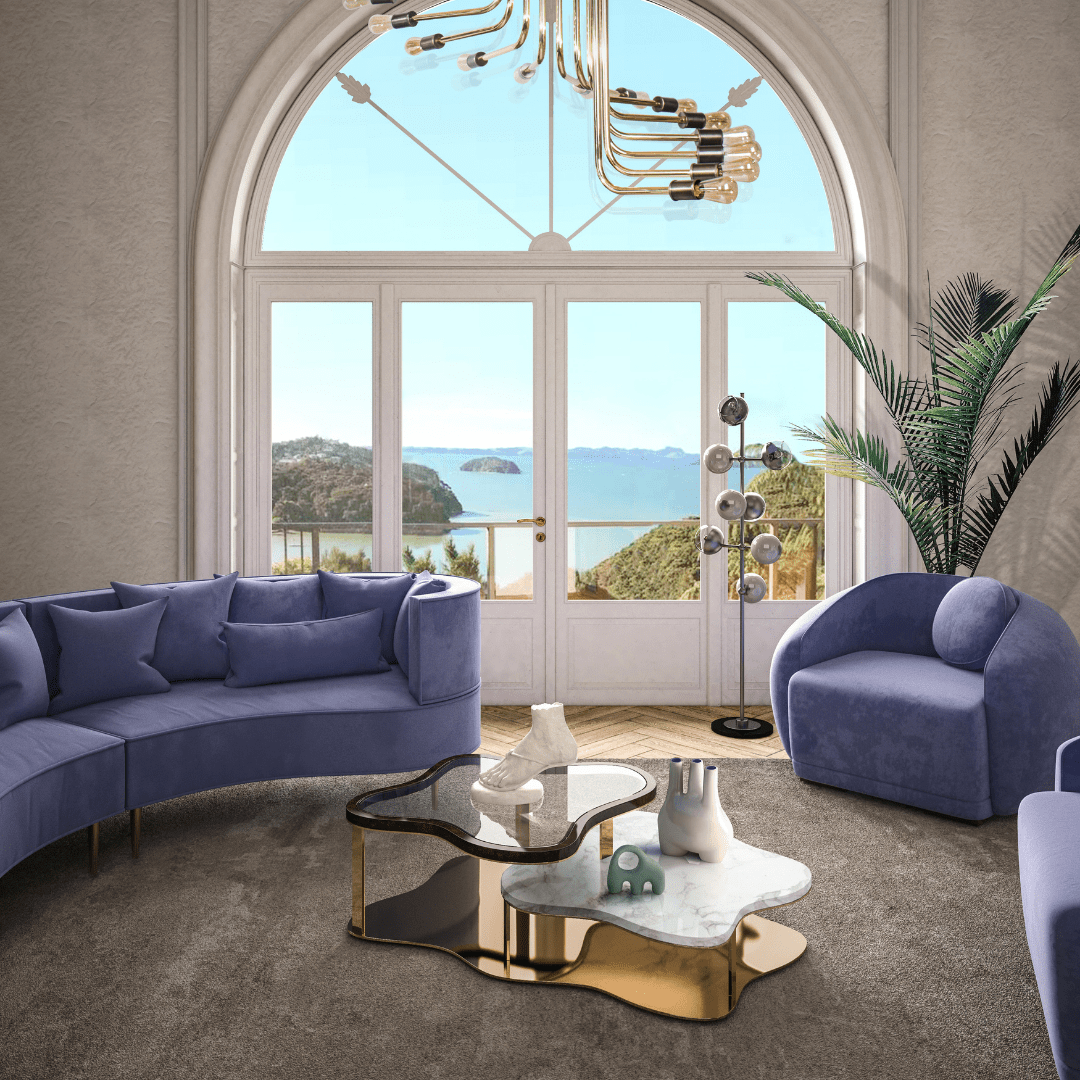 The center table serves as one more support in the main living space of a house: the living room. Because of their location right in the middle of the environment, they used to be always in the spotlight of the room. Making part of the décor, they can keep house trays, vases with flowers, candles, small sculptures and other decorative objects.
Full of functionality, coffee tables are attractive and capable of giving a special touch to various types of decoration. Due to the diversity of models available, they can appeal to different decorative tastes. Therefore, the coffee table can, in addition delimit the environment and compose the decoration of the living room. And this everything according to your personality.
With this in mind, we prepared this article with center tables possibilities and tips to choose. To inspire you to innovate and improve the decor of your living room according to your style.
To choose the right coffee table for the living room, it is ideal to consider things like space and shape of the furniture. This way, you and your guests can move more freely, without stumbling or squeezing.
About the shape of the square coffee table: if your living room is square, choose a coffee table in the same shape. An oval coffee table can also be an excellent option, as it harmonizes with the space.
Currently there are several models of coffee table, such as wooden table, glass, pallets, iron, among others. So you dont need to worry that much, beacuse you, for sure, will find your model. Just think about on choosing the right colors, textures and materials to let everything in harmony.
Another important tip when choosing your center table is the quality of the product. It will ensure that this piece lasts longer and since it will be the eye-catching piece, it needs to be well done, with good materials and finishings.
And the last but not less important tip is: you must care about the functionality of your center table. As much as this piece is mostly decorative, we can give it functionality by taking advantage of the remaining space to support glasses, for example.
FINALLY, WHAT'S YOUR OPINION ABOUT CENTER TABLES? ARE YOU SO IN LOVE AS WE ARE? IF YOU WANT TO KEEP BEING INSPIRED, STAY TUNED TO OUR BLOG SO YOU CAN FIND OUT MORE TRADE SHOW AND DÉCOR IDEAS.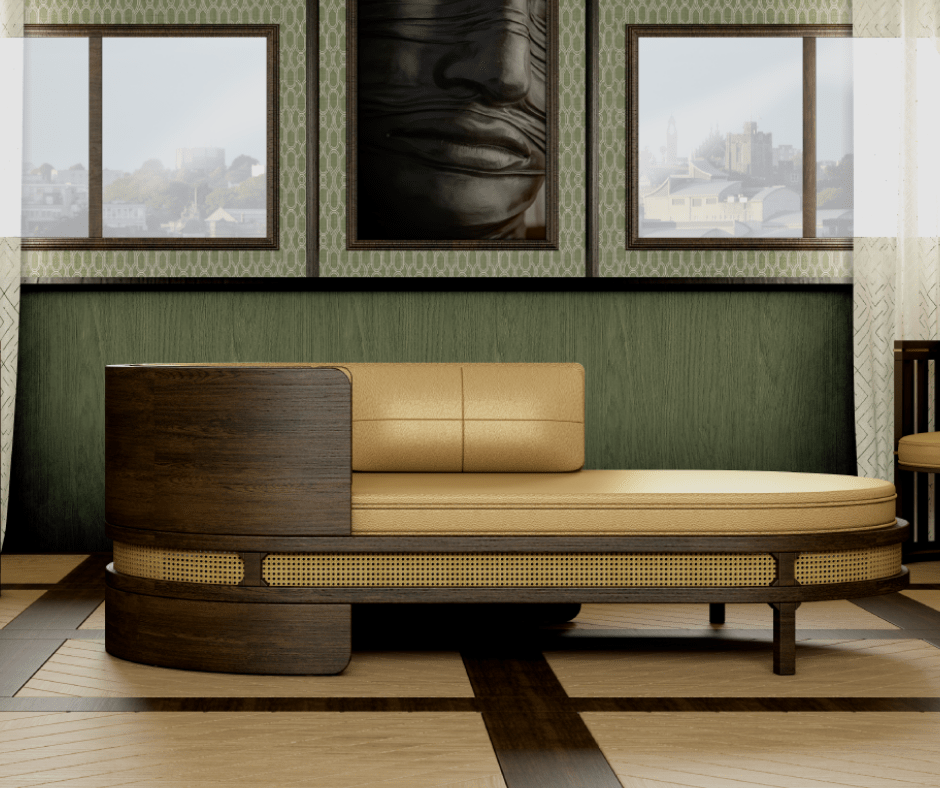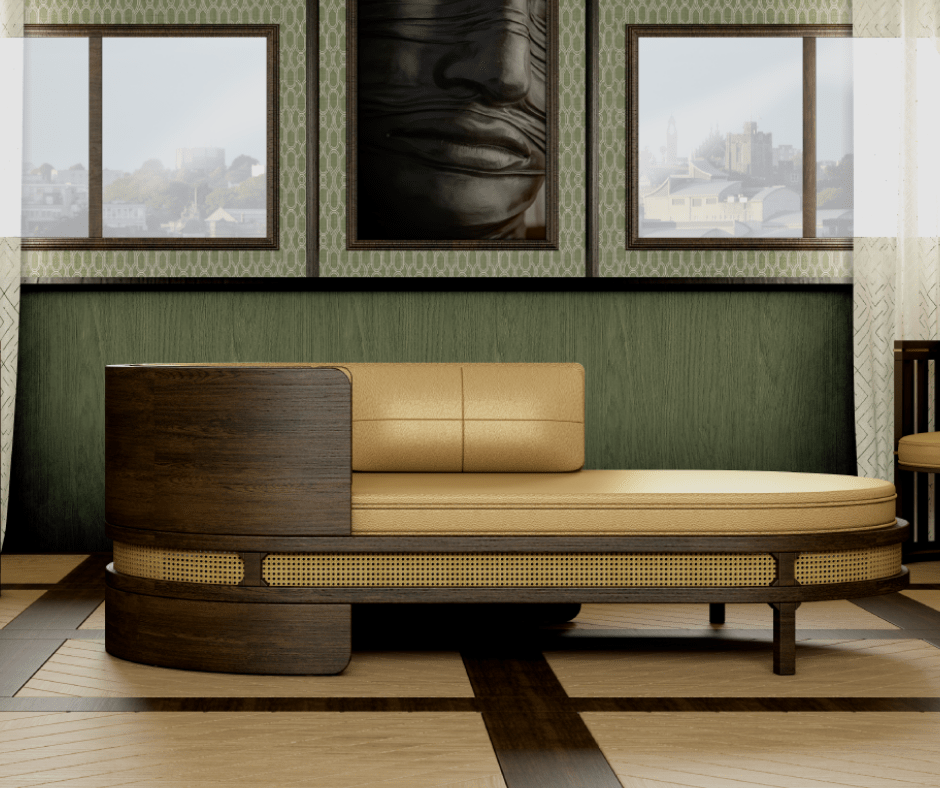 The wooden sofas can be an option to gather friends, relax, watch TV or read a good book. And it's also an ideal piece to bring to your décor charm and comfort.
That's because the wood sofa is a versatile furniture that harmonizes with different styles of decoration ranging from rustic to contemporary, and always adding a natural and sophisticated touch to the environment.
In addition to the aesthetic value, another positive aspect of the wooden sofas is its durability. Compared to other materials, it can offer years of use.
Being it a modern model or with classic features, the wooden sofas are the only charm, standing out among the other elements of the interior design. And when it's neutral, it blends perfectly with any type of room, balcony, and other interiors.
For being versatile and harmonizing well with various colors, it's increasingly sought after today, whether by those looking for rustic style or lovers of industrial aesthetics.
So now, check out the selection of different models and formats of wooden sofas that stand out with their beauty and functionality in any décor:
See how the wood sofa fits perfectly into this decor. Following the color palette through the upholstery and the wall and giving the space authenticity and personality.
As we already said one of the great advantage of wooden settees is their versatility. This piece for example has two-in-one, due to it's L-shaped design, you can seat or lay in the L part. And can it be use easily in separating environments.
Lightly and subtly this wooden sofa brings comfort to any room. Being in perfect balance with the atmosphere that this interior design offers, either through the rattan details or through the tone of the wood.
Another good option is to bet on wooden sofas sets. The sets can contribute a lot to your décor, since the most used to come with a sofa and armchair that can be distributed in the room without loosing the harmony.
This is a wood chaise longue model. It doesn't take up much space, can be more easily allocated in not-so-large rooms. A perfect corner to relax, read a book or watch your favorite.
FINALLY, WHAT'S YOUR OPINION ABOUT ARMCHAIRS? ARE YOU SO IN LOVE AS WE ARE? IF YOU WANT TO KEEP BEING INSPIRED, STAY TUNED TO OUR BLOG SO YOU CAN FIND OUT MORE TRADE SHOW AND DÉCOR IDEAS.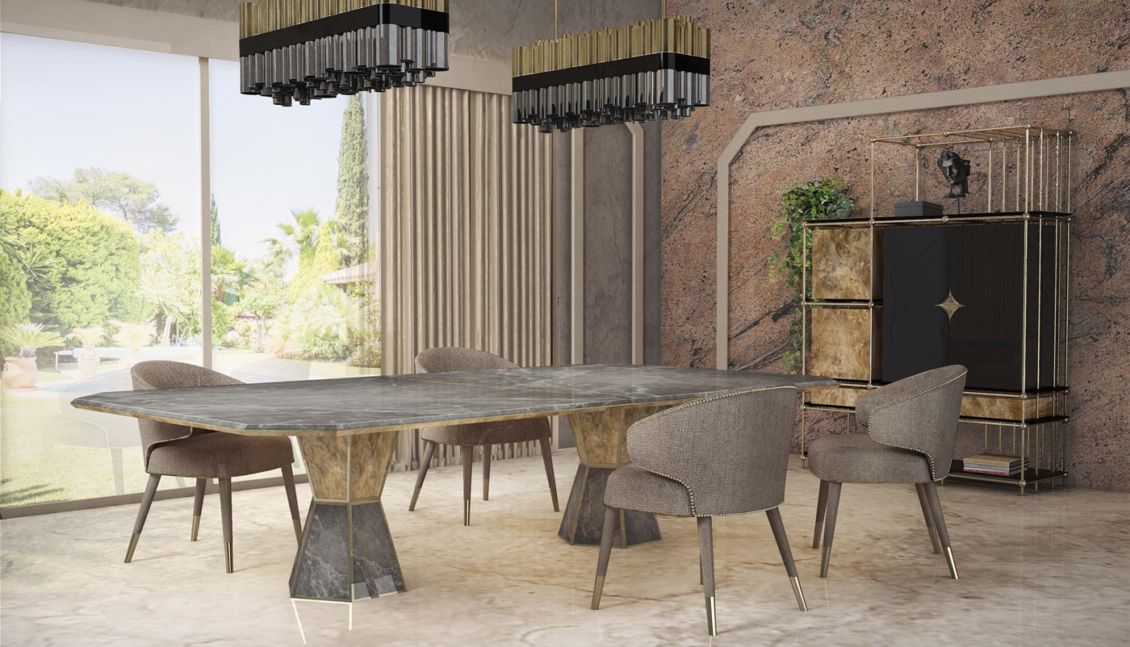 4th July Decor Ideas, Furniture Tips, and More.
So, let yourself be inspired by luxury dining areas or kitchens that will be the perfect scenario to reunite your family on the 4th of July.
Let's celebrate Independence Day with a luxurious style!
SCROLL DOWN TO DISCOVER SOME IDEAS
First of all, be inspired by luxury dining areas that will be the perfect space for your memorable day.


So, are you looking for some furniture ideas? Well, just take a look at these exquisite pieces of furniture designed by our partner brands.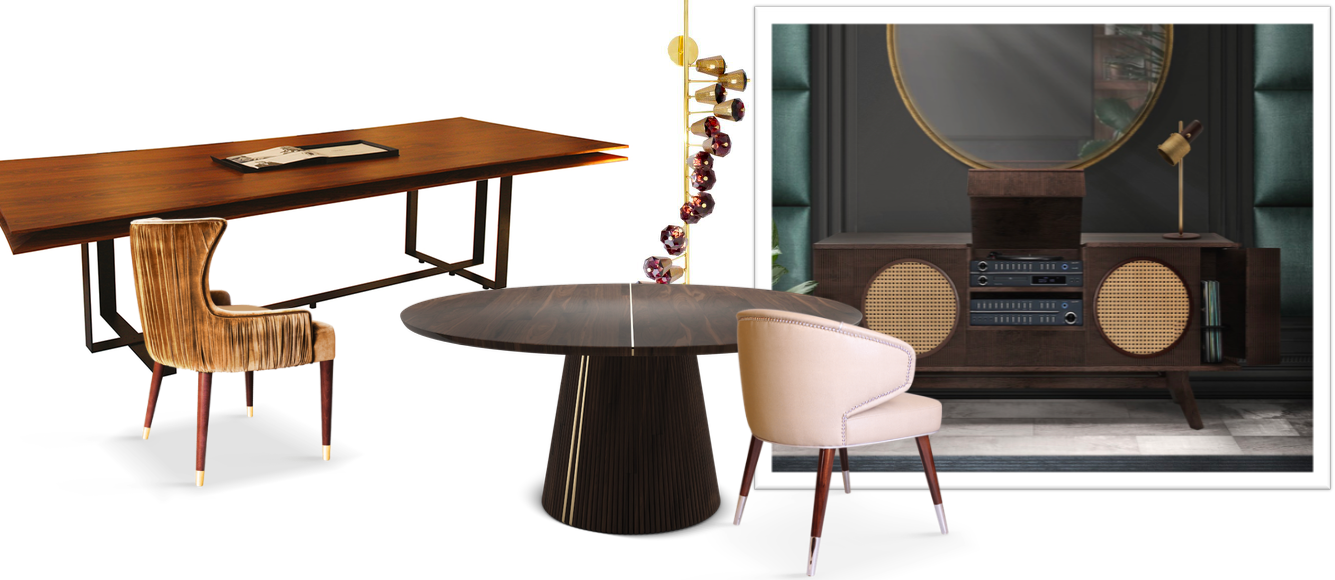 Dining Table by Malabar
Wall Lamp by Creativemary
Dining Chairs by Ottiu
Round Dining Table by Wood Tailors Club
Table Lamp by Wood Tailors Club
Sideboard by Wood Tailors Club
Secondly, take a look at these incredible kitchens.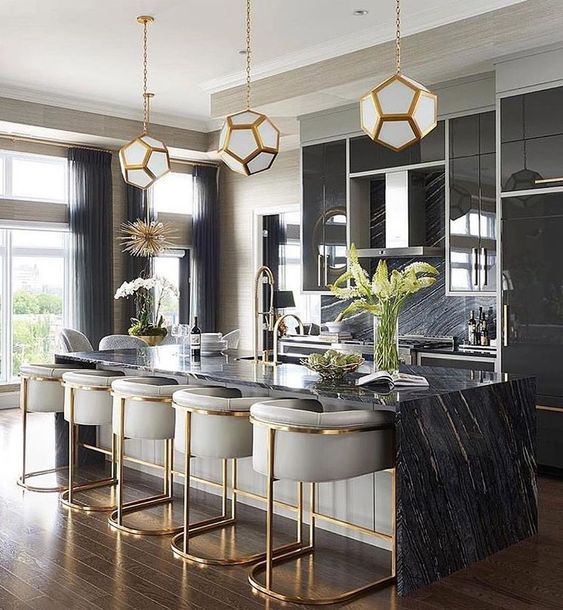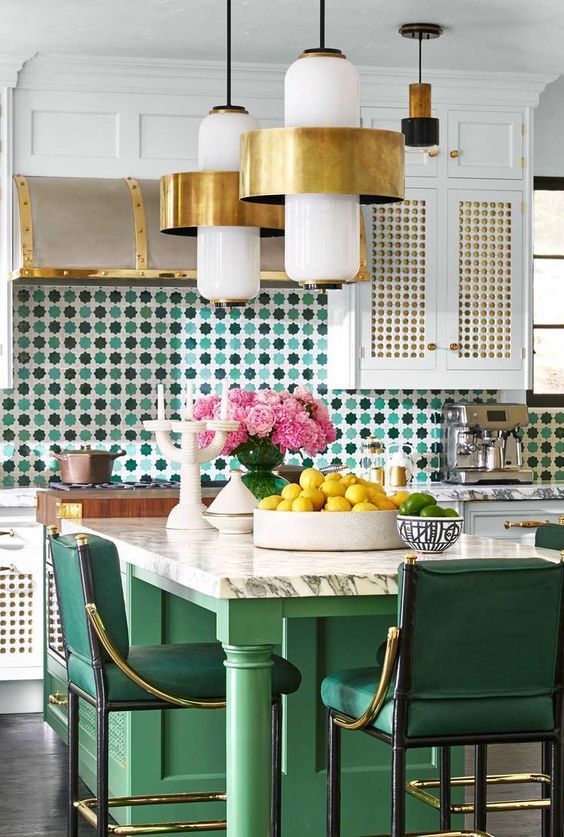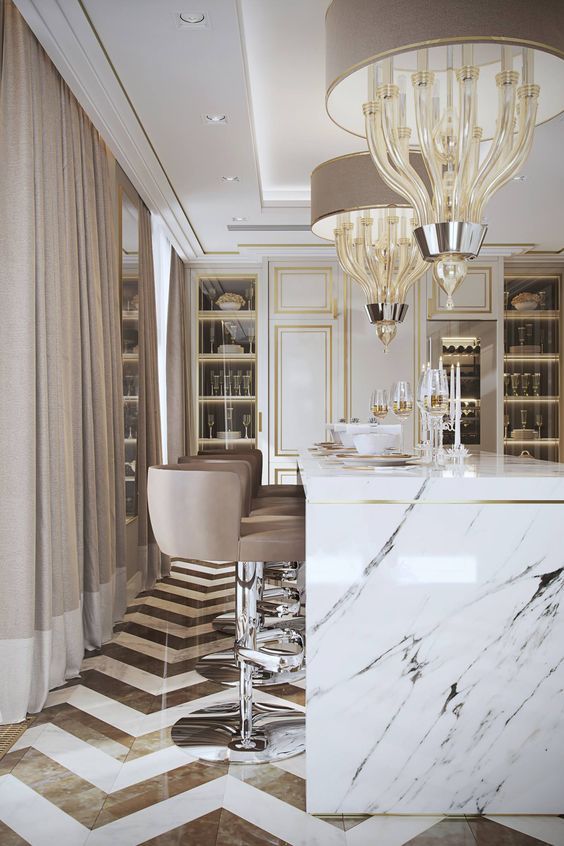 Take a look at some furniture designed by our partner brands. Discover these exquisite pieces of furniture so you can decorate your kitchen project.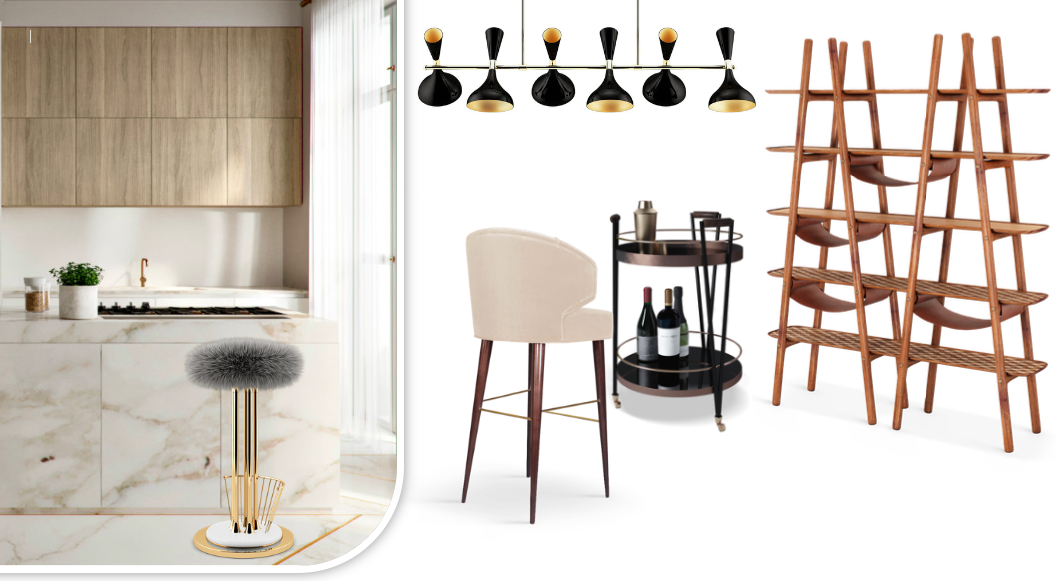 Bar Chairs by Ottiu
Suspension Lamp by Creativemary
Bar Carts by Porus Studio 
Cabinet by Wood Tailors Club
Finally, fire up the grill, lather on some sunscreen, and get ready to celebrate the good, ol' USA with style.