Tag:
Interior Design Ideas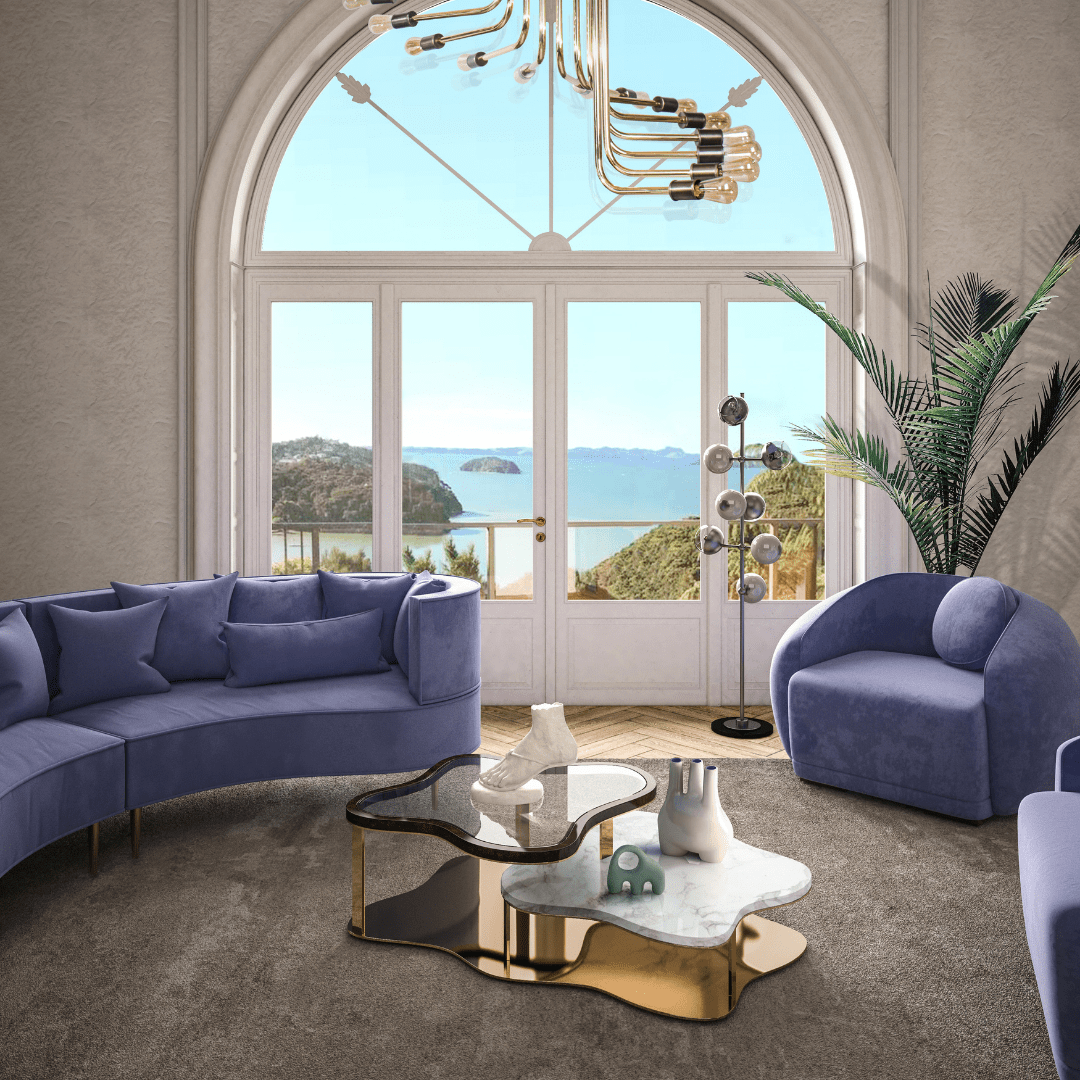 The center table serves as one more support in the main living space of a house: the living room. Because of their location right in the middle of the environment, they used to be always in the spotlight of the room. Making part of the décor, they can keep house trays, vases with flowers, candles, small sculptures and other decorative objects.
Full of functionality, coffee tables are attractive and capable of giving a special touch to various types of decoration. Due to the diversity of models available, they can appeal to different decorative tastes. Therefore, the coffee table can, in addition delimit the environment and compose the decoration of the living room. And this everything according to your personality.
With this in mind, we prepared this article with center tables possibilities and tips to choose. To inspire you to innovate and improve the decor of your living room according to your style.
To choose the right coffee table for the living room, it is ideal to consider things like space and shape of the furniture. This way, you and your guests can move more freely, without stumbling or squeezing.
About the shape of the square coffee table: if your living room is square, choose a coffee table in the same shape. An oval coffee table can also be an excellent option, as it harmonizes with the space.
Currently there are several models of coffee table, such as wooden table, glass, pallets, iron, among others. So you dont need to worry that much, beacuse you, for sure, will find your model. Just think about on choosing the right colors, textures and materials to let everything in harmony.
Another important tip when choosing your center table is the quality of the product. It will ensure that this piece lasts longer and since it will be the eye-catching piece, it needs to be well done, with good materials and finishings.
And the last but not less important tip is: you must care about the functionality of your center table. As much as this piece is mostly decorative, we can give it functionality by taking advantage of the remaining space to support glasses, for example.
FINALLY, WHAT'S YOUR OPINION ABOUT CENTER TABLES? ARE YOU SO IN LOVE AS WE ARE? IF YOU WANT TO KEEP BEING INSPIRED, STAY TUNED TO OUR BLOG SO YOU CAN FIND OUT MORE TRADE SHOW AND DÉCOR IDEAS.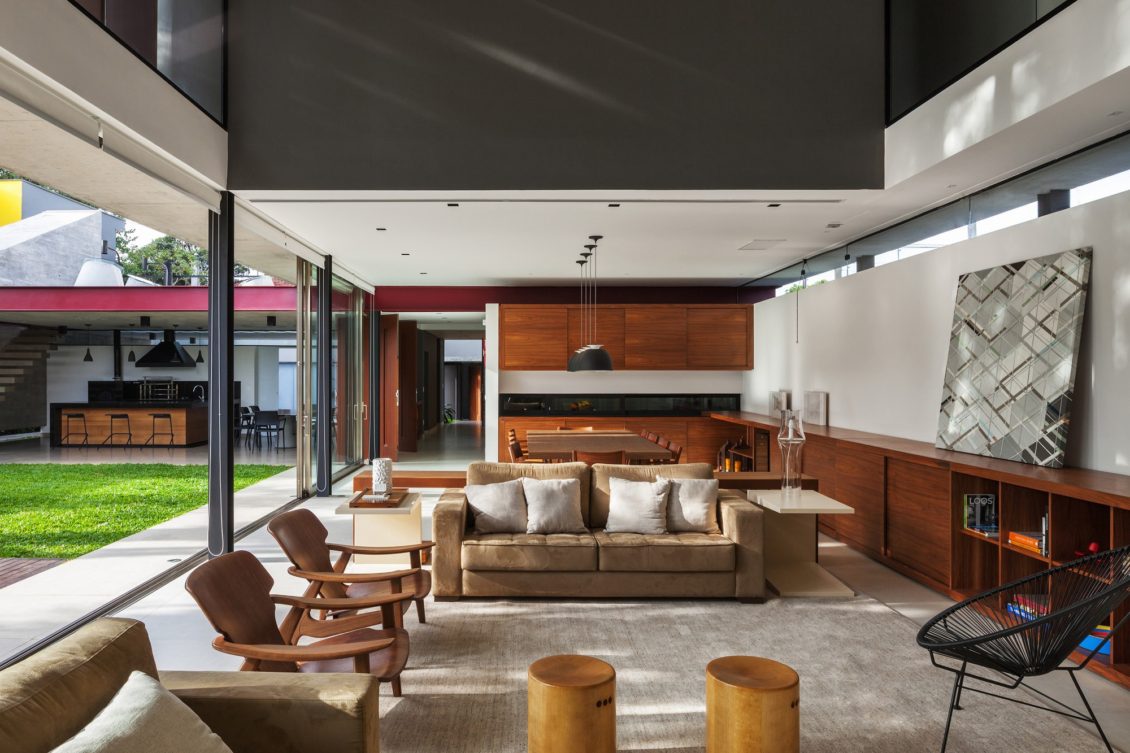 Nowadays, is becoming very common the projection of living room and dining room combined into interiors. The reason for this, is the fact that the combination of environments allows a decorative flexibility and can also optimize the functionalities of the room.
Even in larger spaces, the combination of the living room and dining room facilitates circulation and also provides interaction between people.
So, if you want to upgrade your home, combine the living room with the dining room can be an option. The tip, in this case, is to use elements that contribute to the rooms aspect making them modern, light and cozy.
Therefore, in this article we selected some practical tips on how to decorate combined living rooms and dining rooms. As well as some showrooms to inspire you by the decoration of combined environments.
1. Furniture organization and arrangement
It' s important to give some attention to the furniture organization and arrangement. As much as they are combined, it's still necessary to distinguish the living room area from the dining room area. For it, it's possible to use sofas and shelves, as rooms separators. 
Mirrors are a good option to make environments seems bigger. For this reason, mirrors are more advisable for smaller spaces, to avoid the feeling of tightness that combined rooms can bring. So, use mirrors in your decor, in addition to increasing space, it also can increase clarity when placed close to windows. 
Windows are the key to bring light and spaciousness to environments. From the moment we combine two rooms, we need to invest in aspects that bring the feeling of open space to the room, to avoid a confuse decoration or with too much information. That's why windows can be really good option when used in combined living and dining room.
4. Follow a Color Pallete
The choice of colors is also an important aspect when combining rooms. Since the living room is sharing the same space with the dining room, to follow a color palette can bring more harmony between the environments. The idea isn't to make them look the same with same colors. But let visible that the rooms combination was planned and that the environments, besides being different, are related to each other.
FINALLY, WHAT'S YOUR OPINION ABOUT THE COMBINED LIVING ROOM AND DINING ROOM? ARE YOU SO IN LOVE AS WE ARE? IF YOU WANT TO KEEP BEING INSPIRED, STAY TUNED TO OUR BLOG SO YOU CAN FIND OUT MORE TRADE SHOW AND DÉCOR IDEAS.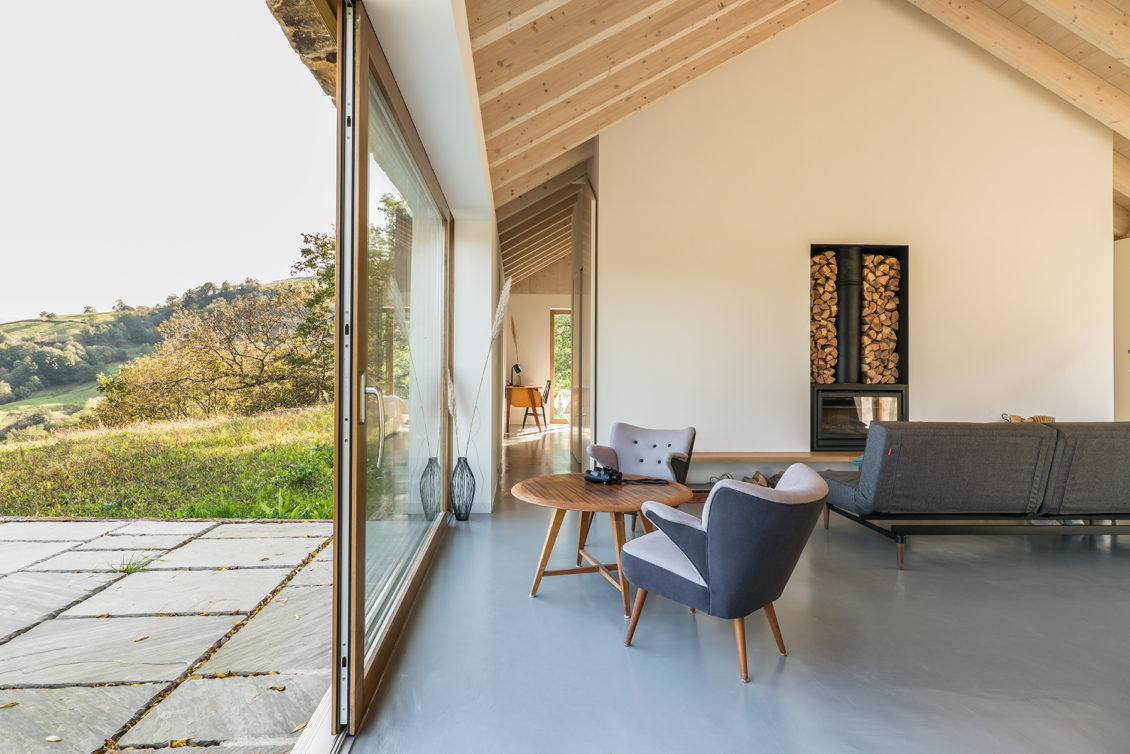 It is not new that we are indebted to the world. Because of the countless environmental degradations that we have fostered in recent decades.
Therefore, thinking about an impact-free life is something that is not restricted to gastronomy or technology. We can have sustainable lifestyles and ecological habits with simple and common things, such as a home decoration. 
For this reason, we have separated 5 sustainable decor projects ideas for an ecological lifestyle to inspire you:
In this project, we can see that this house has natural lighting by the big windows. And also all the objects used in the decor are objects from second-hand stores.
Providing the circulation and reutilization of things instead of throw out in the environment for an Sustainable Decor.
The architects of this house made this project aiming at the least possible environmental impact. Views of nature with surrounding windows, minimalist decor, rainwater collection system and another for heating and internal cooling control were some of the sustainable proposals for the project Sustainable Decor.
If you thought that veganism is only related to the consumption of food without ingredients of animal origin, this vegan and sustainable decoration, proves the opposite. This apartment was decorated with decorative objects that had no environmental impact since its production, nor with materials of animal origin.
Sophisticated windows, capable of autonomously regulating air quality, noise level, temperature and interior lighting can be a great alternative to adopte a more sustainable lifestyle. 
This house made of reforested wood has large windows so it is possible to use natural daylight and its furniture is sustainable.  That is, it does not harm the environment and brings comfort and beauty to the decoration.
FINALLY, WHAT'S YOUR OPINION ABOUT SUSTAINABLE DECOR? ARE YOU SO IN LOVE AS WE ARE? IF YOU WANT TO KEEP BEING INSPIRED, STAY TUNED TO OUR BLOG SO YOU CAN FIND OUT MORE TRADE SHOW AND DÉCOR IDEAS.