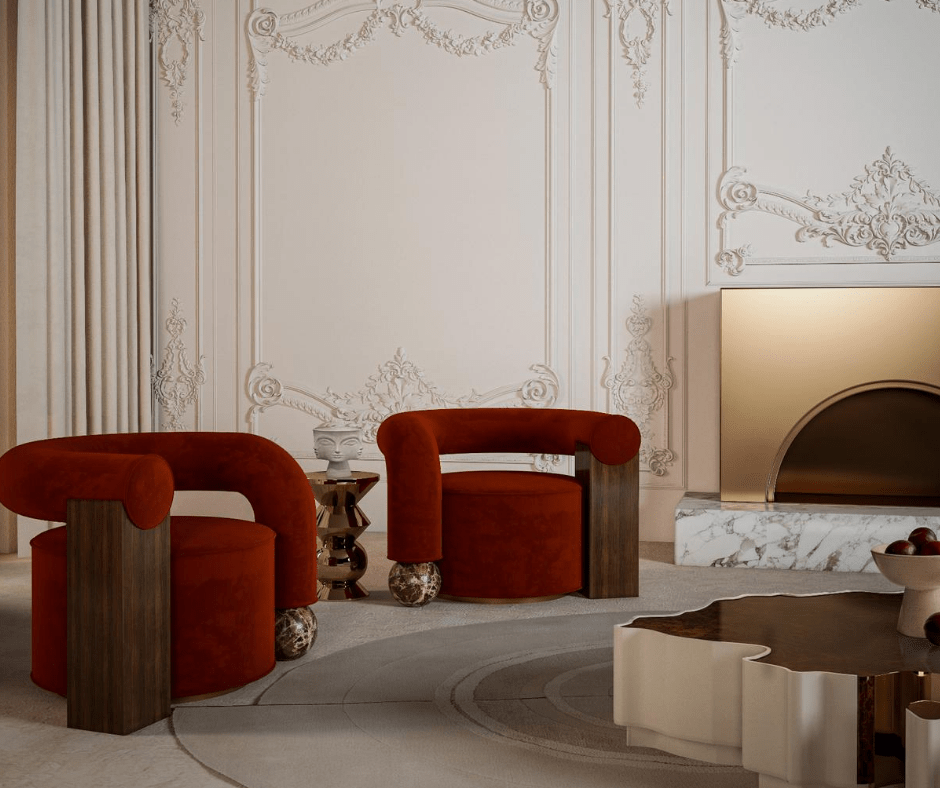 When decorating an environment it's common to choose a key piece to attract all eyes. It can be a sofa, a carpet and mainly an armchair. This because the armchairs can create the atmosphere of the place without leaving aside it's functionality.
A well-chosen armchair is capable of injecting boldness and elegance into any space, and it can be the living room, bedroom, balcony or even the bathroom.
A good tip for choosing the furniture correctly is to be aware of the space where it will be allocated. If it's a very large space, for example, you can choose a big armchair. In smaller spaces, like apartments, it's ideal to choose only one piece with a striking personality to not to give the impression of too much information in the environment.
Therefore, we have separated in this article some types of armchairs that fit in different rooms in the house to inspire you:
In the bedroom, if there is not much space, the corner chair can take on the function of lateral support of the bed for books and small objects. It's even capable of adding visual comfort to the space.
In the closet, the armchair will have a utility purpose because it serves as a support when dressing. But that does not mean that they need to be boring. So bet on comfortable and style models, and make sure it doesn't just become a support for used clothes!
The living room asks for striking pieces so is the perfect place to abuse the scenic chairs. When choosing a lounge chair, you create an invitation that makes your visitors feel free to stay longer in that environment.
In the bathroom, the armchairs will have a more figurative feature, focused on aesthetics, but they can also serve as support while you are getting ready to leave the house. Dare on colors and fabrics and think of materials that will not mold with the presence of moisture.
On balconies, hammocks and wooden armchairs are ideal thanks to the strength and durability of the material. Since it doesn't spoil even when exposed to the sun and rain. And as the balcony environment is conducive to relaxing, using stripped models make the difference.
FINALLY, WHAT'S YOUR OPINION ABOUT ARMCHAIRS? ARE YOU SO IN LOVE AS WE ARE? IF YOU WANT TO KEEP BEING INSPIRED, STAY TUNED TO OUR BLOG SO YOU CAN FIND OUT MORE TRADE SHOW AND DÉCOR IDEAS.