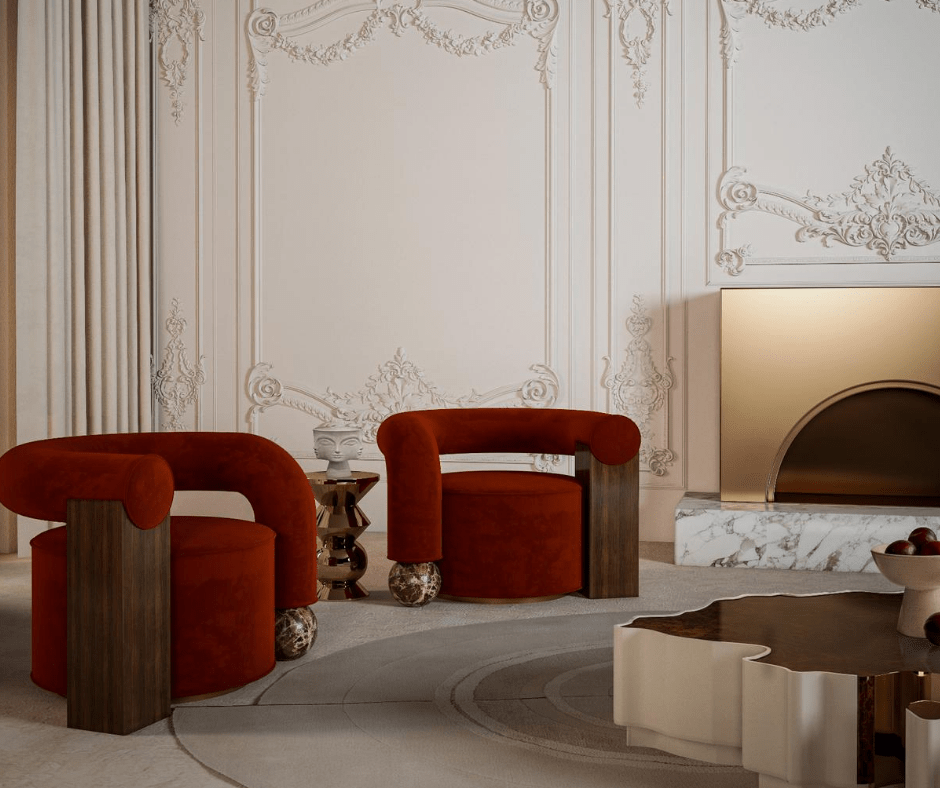 When decorating an environment it's common to choose a key piece to attract all eyes. It can be a sofa, a carpet and mainly an armchair. This because the armchairs can create the atmosphere of the place without leaving aside it's functionality.
A well-chosen armchair is capable of injecting boldness and elegance into any space, and it can be the living room, bedroom, balcony or even the bathroom.
A good tip for choosing the furniture correctly is to be aware of the space where it will be allocated. If it's a very large space, for example, you can choose a big armchair. In smaller spaces, like apartments, it's ideal to choose only one piece with a striking personality to not to give the impression of too much information in the environment.
Therefore, we have separated in this article some types of armchairs that fit in different rooms in the house to inspire you:
In the bedroom, if there is not much space, the corner chair can take on the function of lateral support of the bed for books and small objects. It's even capable of adding visual comfort to the space.
In the closet, the armchair will have a utility purpose because it serves as a support when dressing. But that does not mean that they need to be boring. So bet on comfortable and style models, and make sure it doesn't just become a support for used clothes!
The living room asks for striking pieces so is the perfect place to abuse the scenic chairs. When choosing a lounge chair, you create an invitation that makes your visitors feel free to stay longer in that environment.
In the bathroom, the armchairs will have a more figurative feature, focused on aesthetics, but they can also serve as support while you are getting ready to leave the house. Dare on colors and fabrics and think of materials that will not mold with the presence of moisture.
On balconies, hammocks and wooden armchairs are ideal thanks to the strength and durability of the material. Since it doesn't spoil even when exposed to the sun and rain. And as the balcony environment is conducive to relaxing, using stripped models make the difference.
FINALLY, WHAT'S YOUR OPINION ABOUT ARMCHAIRS? ARE YOU SO IN LOVE AS WE ARE? IF YOU WANT TO KEEP BEING INSPIRED, STAY TUNED TO OUR BLOG SO YOU CAN FIND OUT MORE TRADE SHOW AND DÉCOR IDEAS.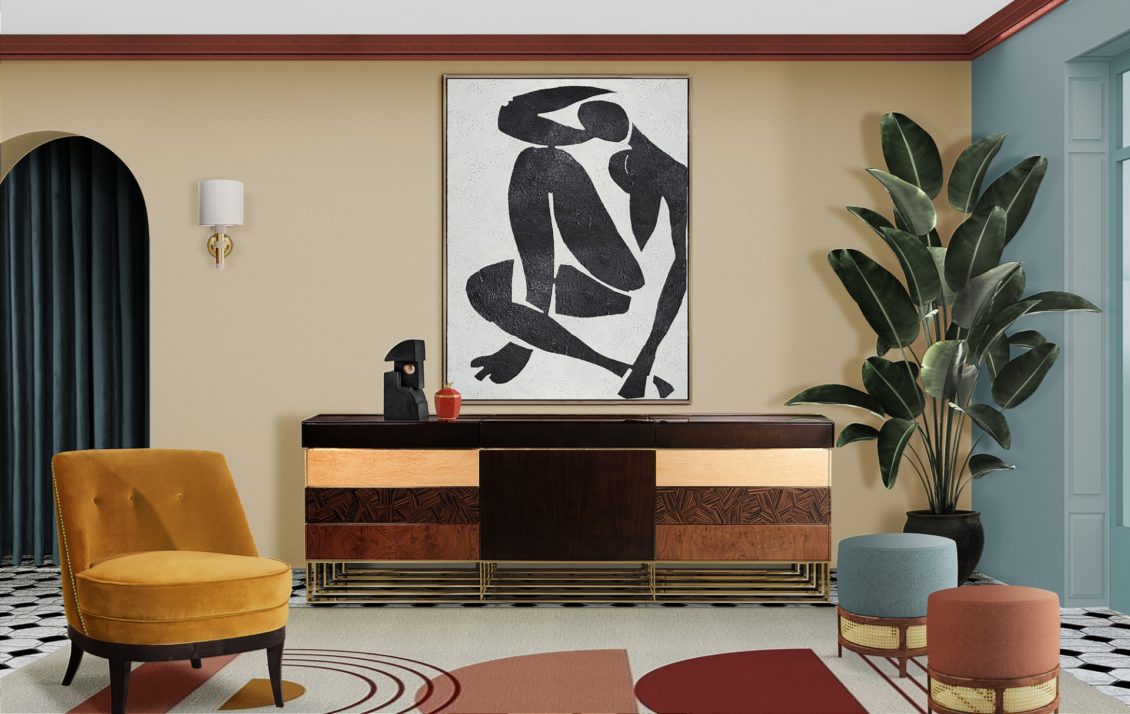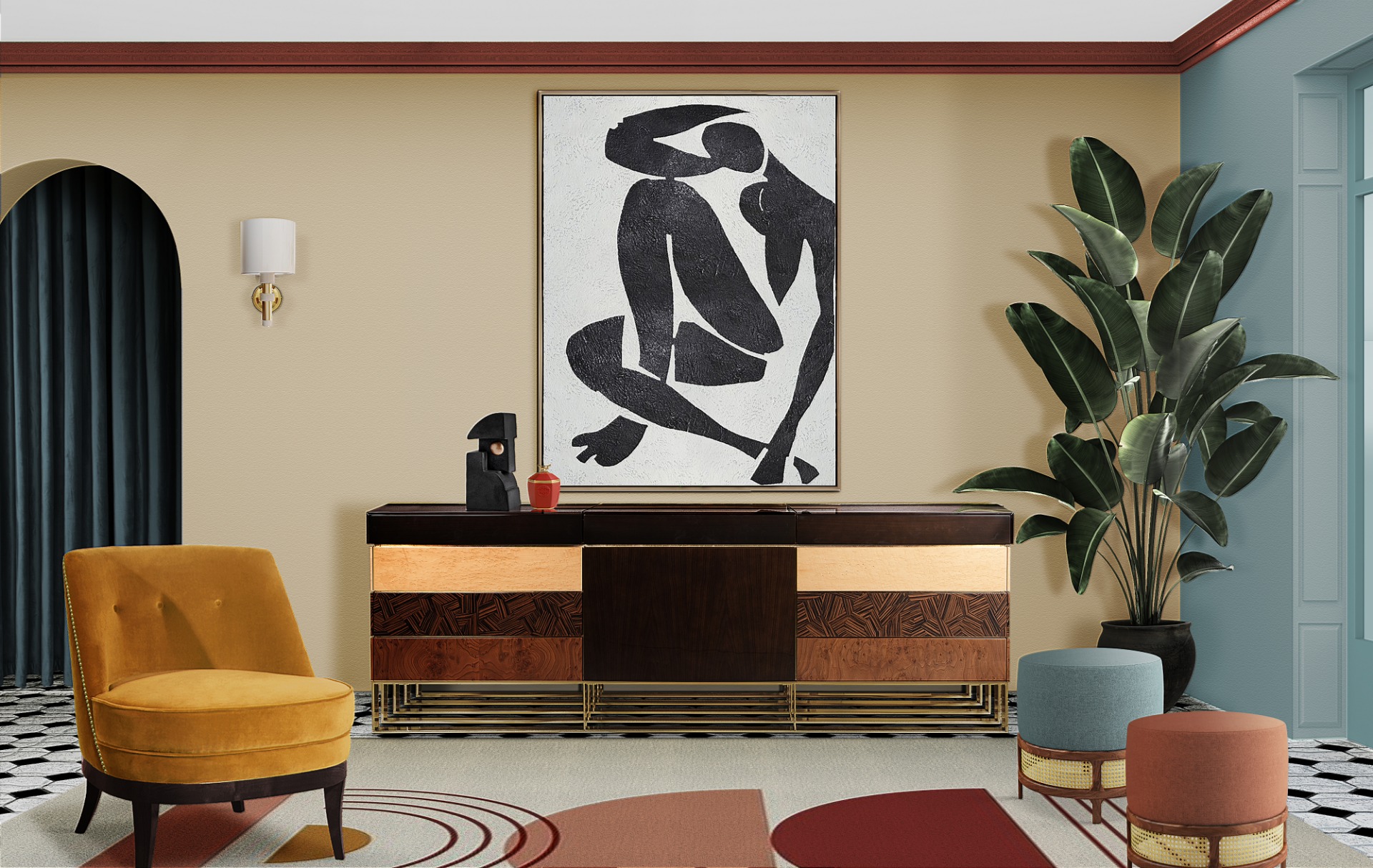 Spring decor trends in 3 steps to strip your house of winter mood and make it more fresh and cheerful to receive the most colorful and flowery season of the year.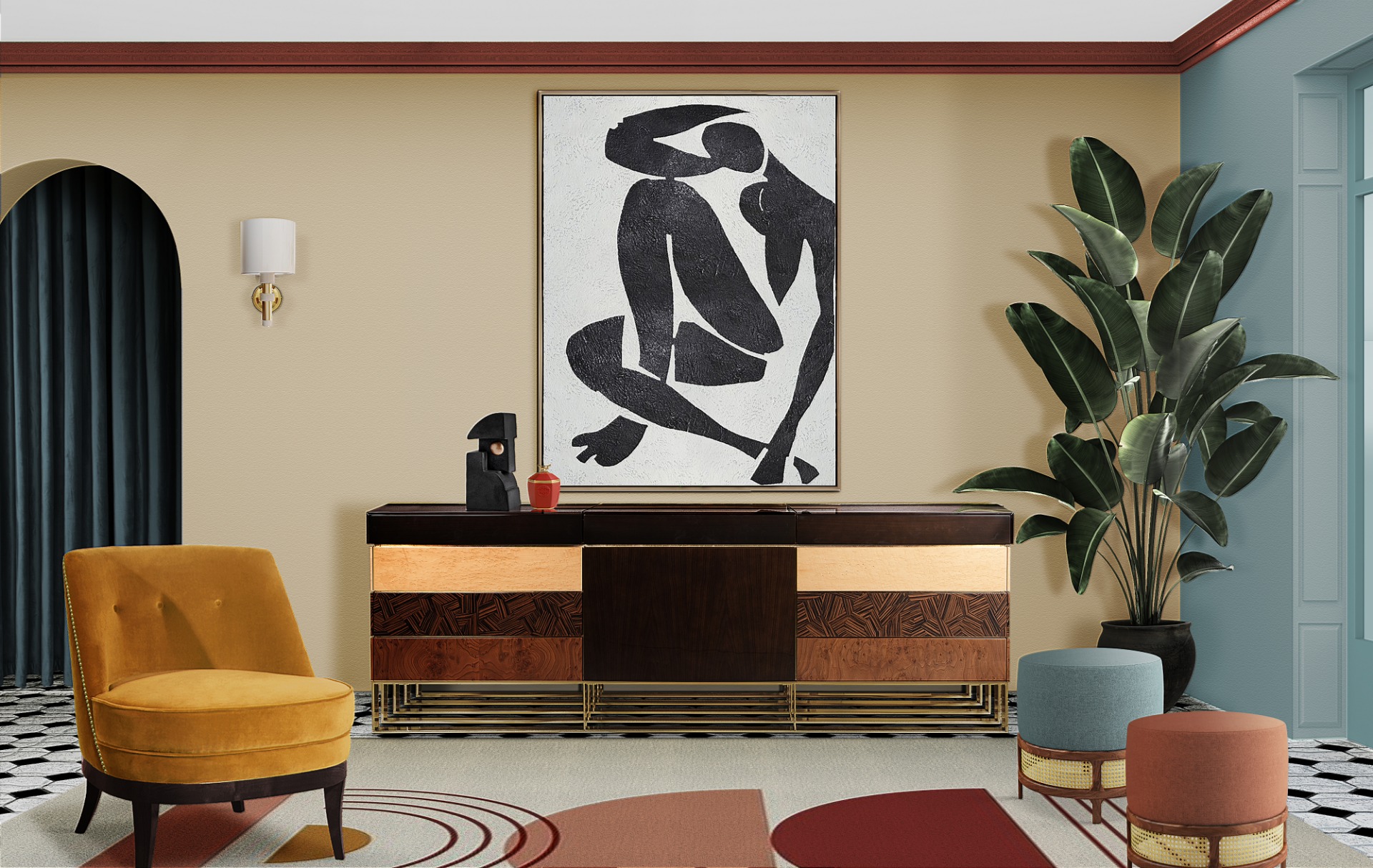 Spring is a transition season that maintains the freshness of winter and brings the summer´s colors.
Therefore, the great tendency to leave your home in the seasons mood is to bet on a mix of colors, wooden furniture and plants, bringing lightness, spaciousness and life to the environments. this is one of the Spring Decor Trends.
Bellow we separated some Spring Decor Trends that can give the season mood at you home in 3 steps.
Don't be afraid to abuse of vibrant colors in your Spring Decor Trends
The use of strong colors is our first tip. As spring is a transition season, we can leave the dark and closed tones of winter, to adopt tones that are warmer and bring more life to the environment.
Color can come through walls, wooden furniture or even accessories placed strategically.
An important point to make your spring decor is to assess the environment and see which combinations will fit better. Considering factors such as space and light, as some colors can give a more closed and dark tone to the environment. And that isn't our intention on Spring Decor Trends .
Bet on wooden furniture to match with the lightness and comfort of the season
Wooden furniture are versatile. So don't be afraid to dare in your spring decor, they fit easily into different types from rustic to contemporary.
In the rustic style it´s possible to use wooden furniture along with another material, such as Rattan. Bringing the warm and welcoming atmosphere that comes with the Spring Decor Trends.
In contemporary style decorations, you can use wooden furniture with color upholstery, differentiated design or significant details, bringing the modern air of the piece to the environment.
With a unique design and style, wooden furniture carries sophistication, exclusivity and resistance. Therefore, there are no limitations, they can be part of compositions throughout the house whether in living rooms, kitchens, outdoor areas, among others.
Let spring bloom inside your house
From the outside in. That's what you should be doing with the plants this spring. Invest in plants in your Spring Decor Trends and give more life to your home.
Indoor plants go beyond decorative accessories, they can help to increase your mood and improve the air quality in your home.
But be careful when choosing the plant. Because each species needs a certain time of sun and watering. Then choose the one that will best fit the desired location. And take into account your availability to water and care for them so they don't die.
FINALLY, WHAT'S YOUR OPINION ABOUT SPRING DECOR TRENDS? ARE YOU SO IN LOVE AS WE ARE? IF YOU WANT TO KEEP BEING INSPIRED, STAY TUNED TO OUR BLOG SO YOU CAN FIND OUT MORE TRADE SHOW AND DÉCOR IDEAS.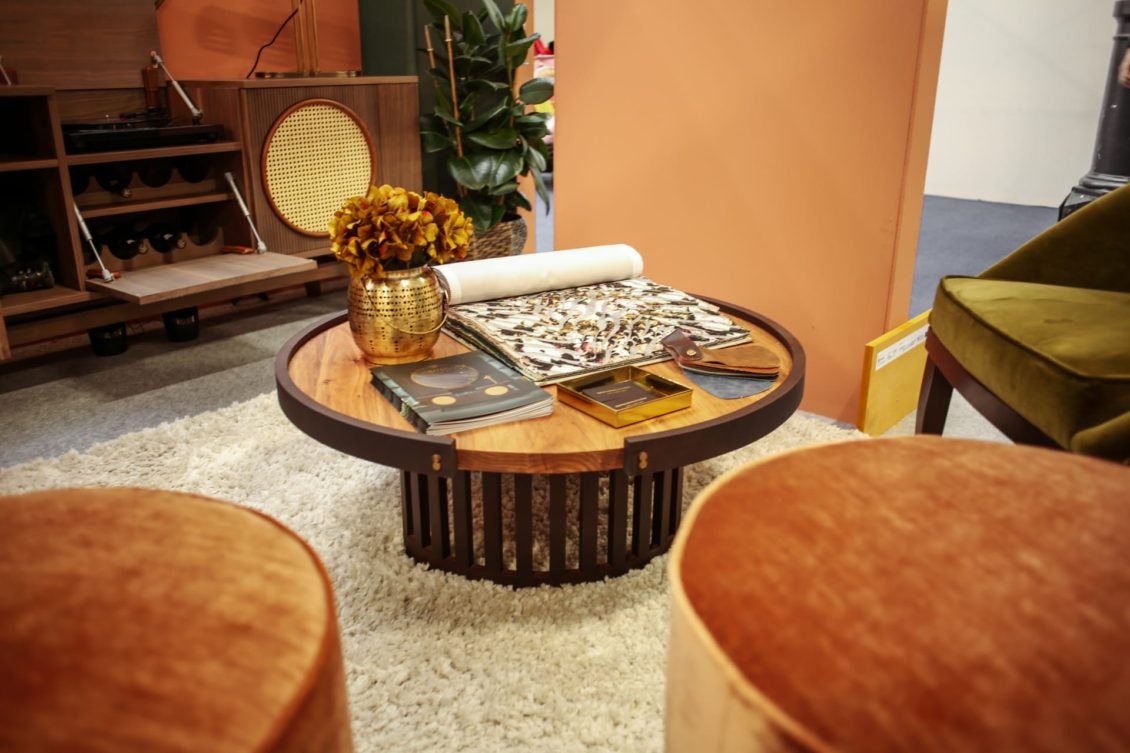 Wooden Furniture are good allies in decorating environments. Allowing the combination of styles, colors and textures.
 They are articles capable of bringing distinction and elegance, being applicable in different ways according to different styles and preferences.
So that's why we present in this article 5 wooden furniture that when used in living rooms decoration are able to transform the environment giving more comfort and personality to the space. In addition to show how wooden furniture can easily adapt to different types of decoration.
If you plan to upgrade your living room, a wooden center table may be an option. That's because they usually occupy a prominent place in the room, being in the center, they are easily visualized and can impact the Wooden Furniture decór without much work.
The wooden bookcase, in turn, draws attention for its size. As its large and occupies a considerable space in living rooms, a bookcase can be the key piece of furniture to bring the change you want to your room. Among its uses, in addition to storing books, wood bookcase can also be used to share environments.
Wooden Furniture  Inspiration pieces:
When decorating an environment its common to choose a key piece to attract all eyes. The armchairs are capable of generating charm and personality to the environment, without losing its real functionality.
Illumination is an important factor in the perception of an environment. Not only the type of light, but also your lamp. Wooden floor lamp can manage to transform an environment by transmitting comfort and warmth.
Sofas are featured pieces in any room because of their size or their usefulness. The point is that wooden sofas, in addition, can give a new face to the room, they are easily adaptable to different types of decoration. Always bringing more originality and cozy. So, if you want to change and you still don't know how, don't be afraid to take chances on wooden sofas, because the chances of success are high.
FINALLY, WHAT'S YOUR OPINION ABOUT WOODEN FURNITURE IN LIVING ROOMS REFERENCES? ARE YOU SO IN LOVE AS WE ARE? IF YOU WANT TO KEEP BEING INSPIRED, STAY TUNED TO OUR BLOG SO YOU CAN FIND OUT MORE TRADE SHOW AND DÉCOR IDEAS.