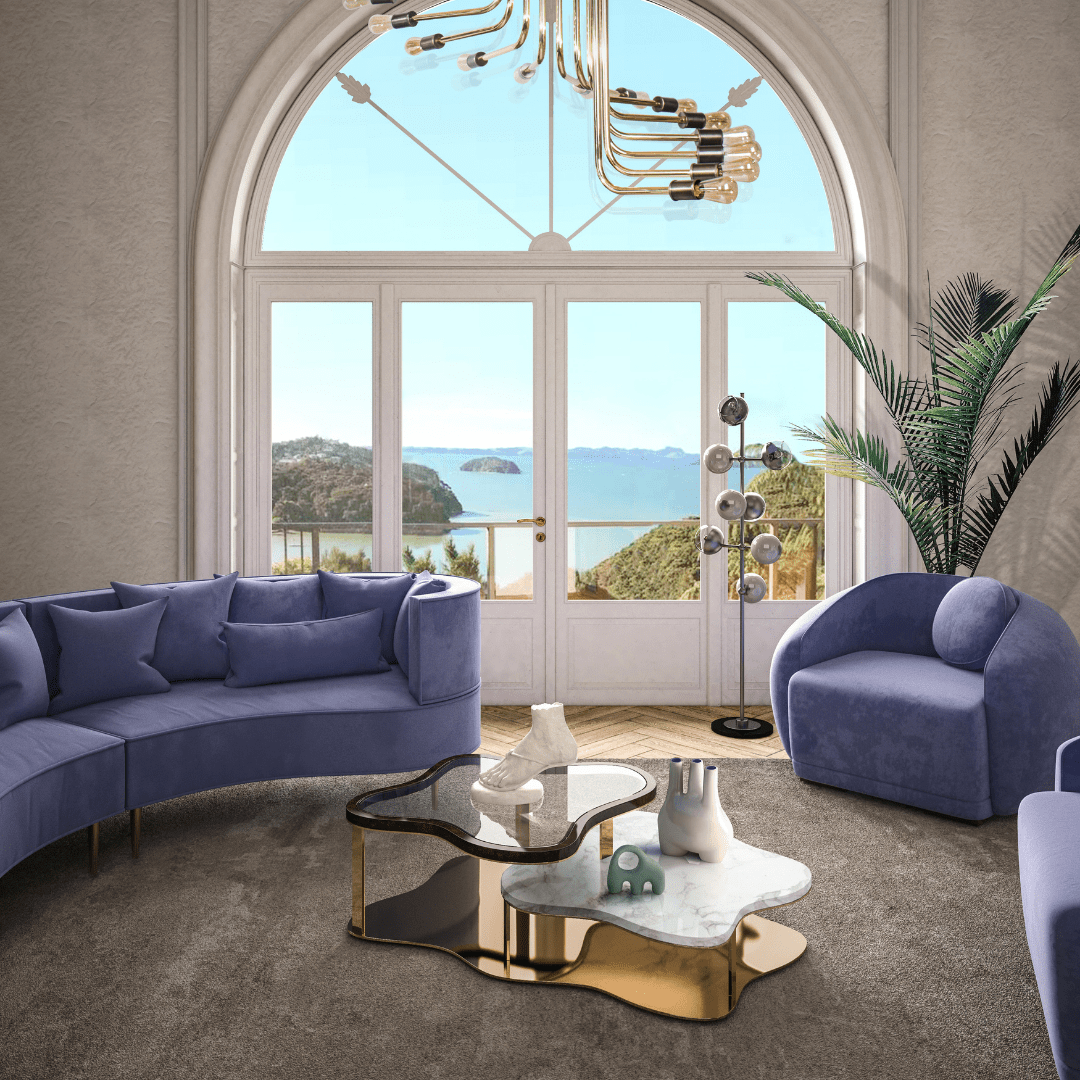 The center table serves as one more support in the main living space of a house: the living room. Because of their location right in the middle of the environment, they used to be always in the spotlight of the room. Making part of the décor, they can keep house trays, vases with flowers, candles, small sculptures and other decorative objects.
Full of functionality, coffee tables are attractive and capable of giving a special touch to various types of decoration. Due to the diversity of models available, they can appeal to different decorative tastes. Therefore, the coffee table can, in addition delimit the environment and compose the decoration of the living room. And this everything according to your personality.
With this in mind, we prepared this article with center tables possibilities and tips to choose. To inspire you to innovate and improve the decor of your living room according to your style.
To choose the right coffee table for the living room, it is ideal to consider things like space and shape of the furniture. This way, you and your guests can move more freely, without stumbling or squeezing.
About the shape of the square coffee table: if your living room is square, choose a coffee table in the same shape. An oval coffee table can also be an excellent option, as it harmonizes with the space.
Currently there are several models of coffee table, such as wooden table, glass, pallets, iron, among others. So you dont need to worry that much, beacuse you, for sure, will find your model. Just think about on choosing the right colors, textures and materials to let everything in harmony.
Another important tip when choosing your center table is the quality of the product. It will ensure that this piece lasts longer and since it will be the eye-catching piece, it needs to be well done, with good materials and finishings.
And the last but not less important tip is: you must care about the functionality of your center table. As much as this piece is mostly decorative, we can give it functionality by taking advantage of the remaining space to support glasses, for example.
FINALLY, WHAT'S YOUR OPINION ABOUT CENTER TABLES? ARE YOU SO IN LOVE AS WE ARE? IF YOU WANT TO KEEP BEING INSPIRED, STAY TUNED TO OUR BLOG SO YOU CAN FIND OUT MORE TRADE SHOW AND DÉCOR IDEAS.