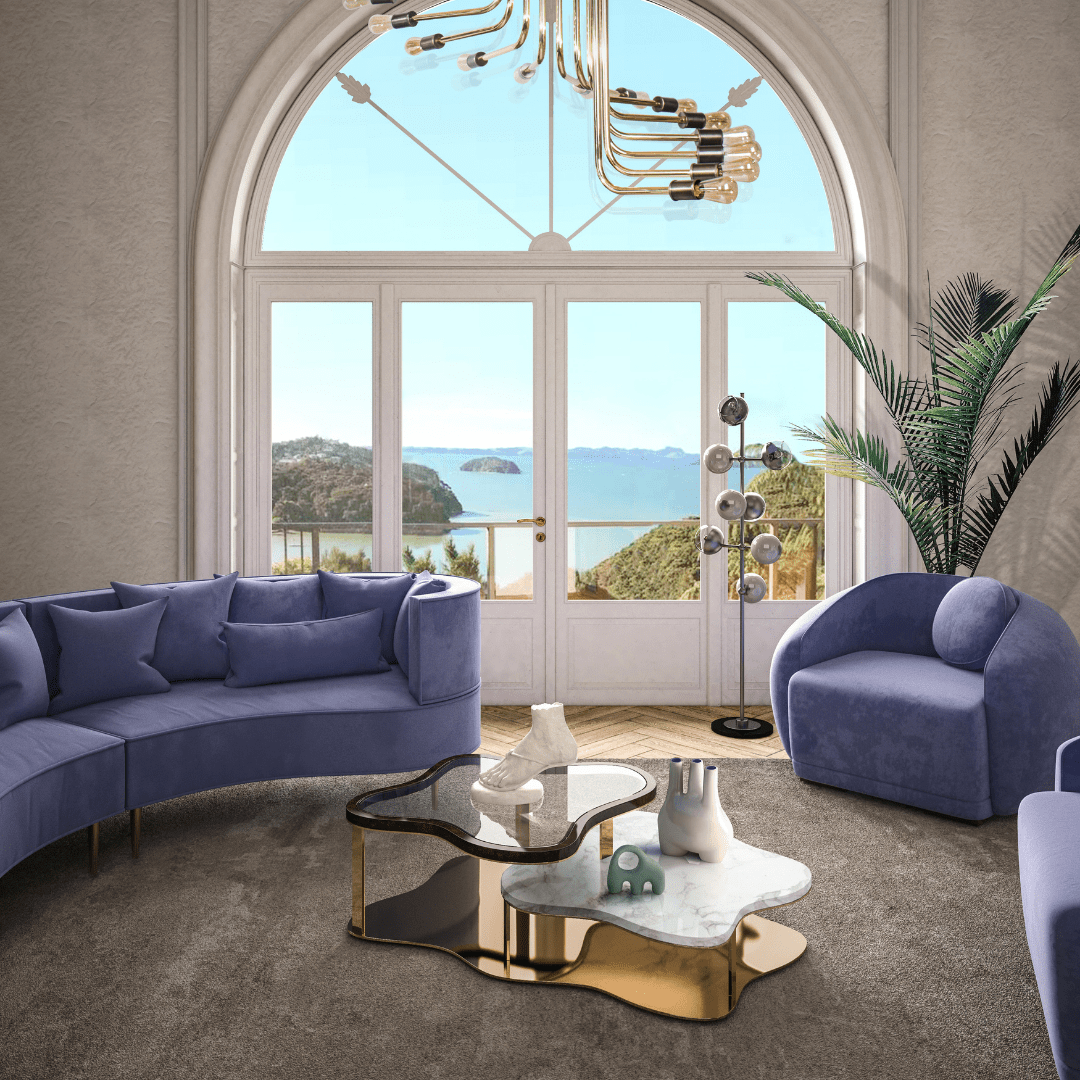 The center table serves as one more support in the main living space of a house: the living room. Because of their location right in the middle of the environment, they used to be always in the spotlight of the room. Making part of the décor, they can keep house trays, vases with flowers, candles, small sculptures and other decorative objects.
Full of functionality, coffee tables are attractive and capable of giving a special touch to various types of decoration. Due to the diversity of models available, they can appeal to different decorative tastes. Therefore, the coffee table can, in addition delimit the environment and compose the decoration of the living room. And this everything according to your personality.
With this in mind, we prepared this article with center tables possibilities and tips to choose. To inspire you to innovate and improve the decor of your living room according to your style.
To choose the right coffee table for the living room, it is ideal to consider things like space and shape of the furniture. This way, you and your guests can move more freely, without stumbling or squeezing.
About the shape of the square coffee table: if your living room is square, choose a coffee table in the same shape. An oval coffee table can also be an excellent option, as it harmonizes with the space.
Currently there are several models of coffee table, such as wooden table, glass, pallets, iron, among others. So you dont need to worry that much, beacuse you, for sure, will find your model. Just think about on choosing the right colors, textures and materials to let everything in harmony.
Another important tip when choosing your center table is the quality of the product. It will ensure that this piece lasts longer and since it will be the eye-catching piece, it needs to be well done, with good materials and finishings.
And the last but not less important tip is: you must care about the functionality of your center table. As much as this piece is mostly decorative, we can give it functionality by taking advantage of the remaining space to support glasses, for example.
FINALLY, WHAT'S YOUR OPINION ABOUT CENTER TABLES? ARE YOU SO IN LOVE AS WE ARE? IF YOU WANT TO KEEP BEING INSPIRED, STAY TUNED TO OUR BLOG SO YOU CAN FIND OUT MORE TRADE SHOW AND DÉCOR IDEAS.
Related posts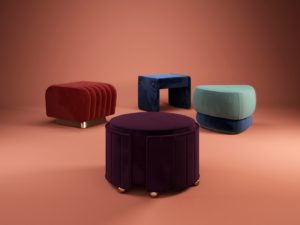 Furniture Design
Bathroom Stools
,
Bedroom Stools
,
Bests Interior Designs
,
Closet Stools
,
Colorful Stools
,
footstools
,
Living Room Stools
,
ottomans
,
poufs
,
Pub Stool
,
stool
,
Stool Design
,
Stool Ideas
,
Stools
0
Stools are practical, beautiful and functional pieces that are being used more and more in the decoration of countless rooms, either to complement or to give more life to the environment. Youthful and versatile, the colorful stools look great in any space.
In addition to leaving the atmosphere more modern, the colored stools enhance smaller areas with elegance and creativity. In larger spaces, they complement and rejoice. Comfortable, they are great for a moment of rest or relaxation.
Currently, stools are produced in different shapes, sizes and materials. Made in increasingly diverse models, the colorful stools replace furniture and decorative artifacts with ease and style.
Plain or patterned, large or small, colored stools have numerous applications and uses. They are an excellent option for those who want to optimize spaces, as they adapt easily to any composition.
But where to put these modern furniture? How to make them more useful? We have selected some suggestions for you to use the colorfull stools in your home decor without fear. Whether in a more serious and sober environment, or in a more stripped and free area, the ottomans will definitely fit in the space.
Living room: In the living room, colorful ottomans can be used to complement or replace the sofa or armchair. They can also occupy an empty corner with elegance. The tip is to try to harmonize colored poufs with softer, more neutral sofas.
Dining Room: Stools can also be an essential component of a dining room, when it's joining the dining chairs or not. No matter what style of dining chairs do you already have, the stools can bring charm and personality to any dining room décor.
Bedroom: In the bedroom, the colorful poufs are more romantic. You can place them in a corner or on the edges of the bed.
Closet: In the closet, the colored ottomans find a place. It will be a good ally when it comes to dressing and putting on shoes.
Bathroom: Even in the bathroom we can use colorful stools. Beside the sink, they help as supports for clothes and accessories.
Balcony: Stools are great as well on balconies. This because when they're on outside places, can be very useful as a side table for flowers or even a coffee table.  
FINALLY, WHAT'S YOUR OPINION ABOUT COLORFUL STOOLS? ARE YOU SO IN LOVE AS WE ARE? IF YOU WANT TO KEEP BEING INSPIRED, STAY TUNED TO OUR BLOG SO YOU CAN FIND OUT MORE TRADE SHOW AND DÉCOR IDEAS.