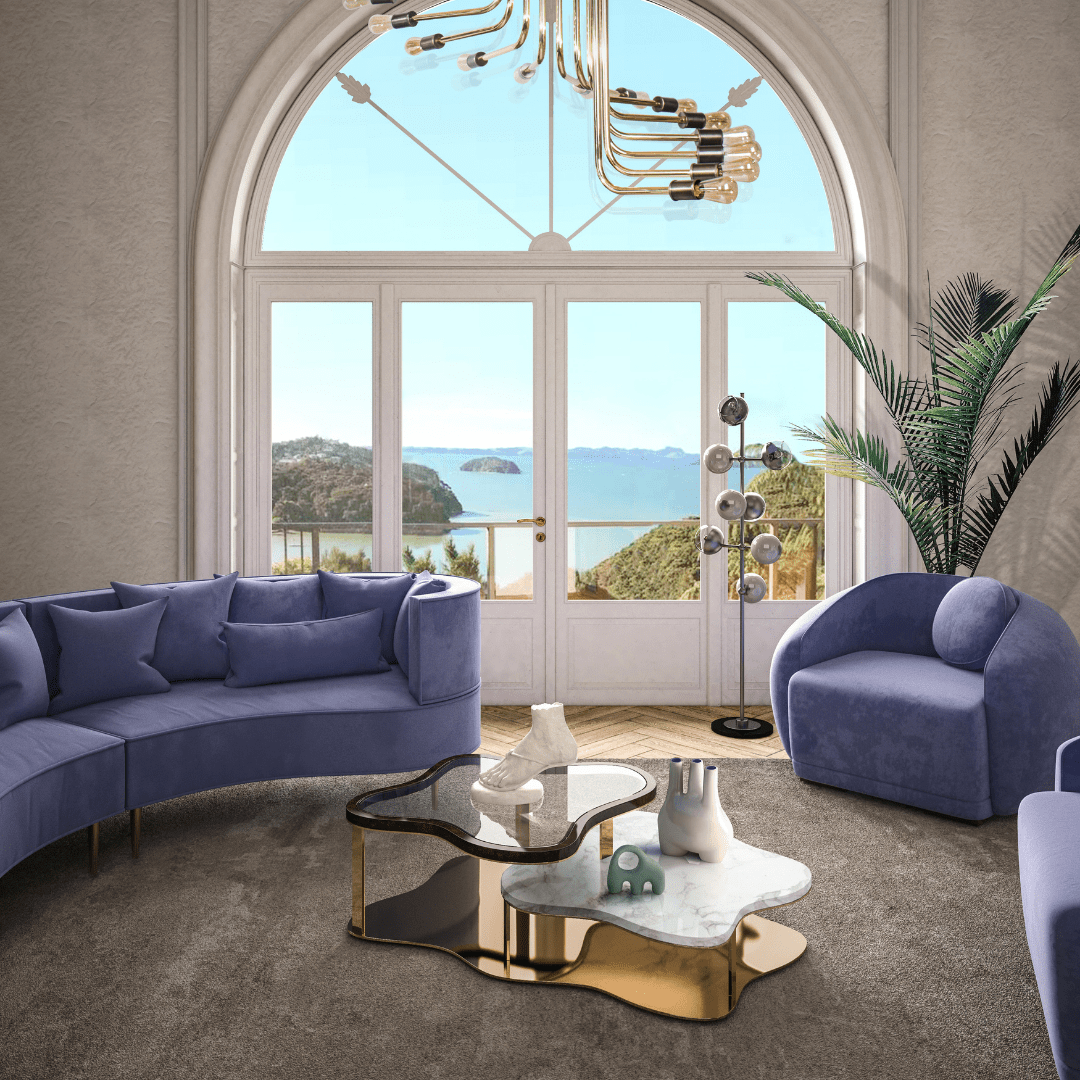 The center table serves as one more support in the main living space of a house: the living room. Because of their location right in the middle of the environment, they used to be always in the spotlight of the room. Making part of the décor, they can keep house trays, vases with flowers, candles, small sculptures and other decorative objects.
Full of functionality, coffee tables are attractive and capable of giving a special touch to various types of decoration. Due to the diversity of models available, they can appeal to different decorative tastes. Therefore, the coffee table can, in addition delimit the environment and compose the decoration of the living room. And this everything according to your personality.
With this in mind, we prepared this article with center tables possibilities and tips to choose. To inspire you to innovate and improve the decor of your living room according to your style.
To choose the right coffee table for the living room, it is ideal to consider things like space and shape of the furniture. This way, you and your guests can move more freely, without stumbling or squeezing.
About the shape of the square coffee table: if your living room is square, choose a coffee table in the same shape. An oval coffee table can also be an excellent option, as it harmonizes with the space.
Currently there are several models of coffee table, such as wooden table, glass, pallets, iron, among others. So you dont need to worry that much, beacuse you, for sure, will find your model. Just think about on choosing the right colors, textures and materials to let everything in harmony.
Another important tip when choosing your center table is the quality of the product. It will ensure that this piece lasts longer and since it will be the eye-catching piece, it needs to be well done, with good materials and finishings.
And the last but not less important tip is: you must care about the functionality of your center table. As much as this piece is mostly decorative, we can give it functionality by taking advantage of the remaining space to support glasses, for example.
FINALLY, WHAT'S YOUR OPINION ABOUT CENTER TABLES? ARE YOU SO IN LOVE AS WE ARE? IF YOU WANT TO KEEP BEING INSPIRED, STAY TUNED TO OUR BLOG SO YOU CAN FIND OUT MORE TRADE SHOW AND DÉCOR IDEAS.
Related posts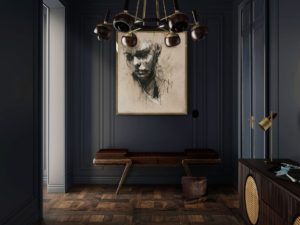 Furniture Design, Interior Designers
Bench
,
Bench Décor
,
Bench Design
,
Bench Ideas
,
Bench Inspo
,
Bench Style
,
Benches
,
Benches Ideas
,
Furniture Design
,
Interior Design
,
Long Seat
,
Pew
,
Stall
0
The benches are prominent pieces that can be used as an extra or dining seat and even a place for storage. It's functionality changes according to the room where it's. Since they're mostly flat in shape, benches can maintain balance with the rest of the decor and with bulky furniture.
Therefore, when looking for furniture to transform an environment, you should not limit ourselves to think about sofas, shelves, or bed frames. Otherwise, you can bet on benches that can give the upgrade in your decoration in different ways.
So, if you want to decorate a small space, a dull corner, or an atypically shaped entrance, you can count on a bench to bring the desired change.
Check now some tips of benches styles and uses in different rooms, and get inspired!
When you have an empty space in the living room, it's probably missing a seat to make the room even cozier. So check how in this living room the long seat matches with space and its decoration.
The combination with artwork on the wall and the floor plants brings harmony and beauty to the environment. And when guests arrive and you need a seat, you can slide it out and make it more functional.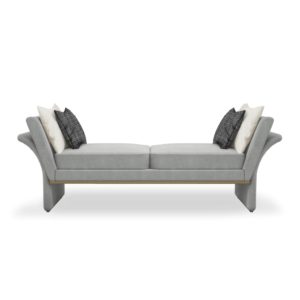 Benches in the Dining Room
In the dining room, it's possible to mix the pew with different chairs. This creates a larger dimension for space, in addition to the floating effect. Another tip would be to place the stall against a wall, with some pillows on. It will bring to the environment a cozy and homey feeling perfect for daily meals.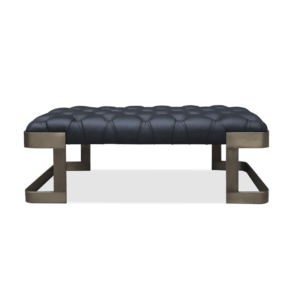 If your bedroom decor is outdated, try placing a bench at the bottom of the bed. With the bench in this room, in addition, to bring more charm and warmth to space, it will have functionalities.
If you have space, the entryway can be the ideal place to invest in a standout piece like the bench. In addition to being in a visible place, like the entrance door, it can also be useful as a support for objects and as a seat to put on shoes before leaving home.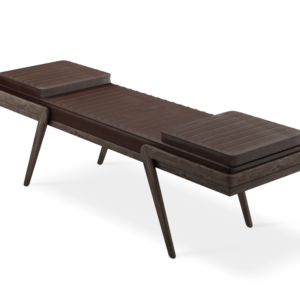 FINALLY, WHAT'S YOUR OPINION ABOUT BENCHES? ARE YOU SO IN LOVE AS WE ARE? IF YOU WANT TO KEEP BEING INSPIRED, STAY TUNED TO OUR BLOG SO YOU CAN FIND OUT MORE TRADE SHOW AND DÉCOR IDEAS.