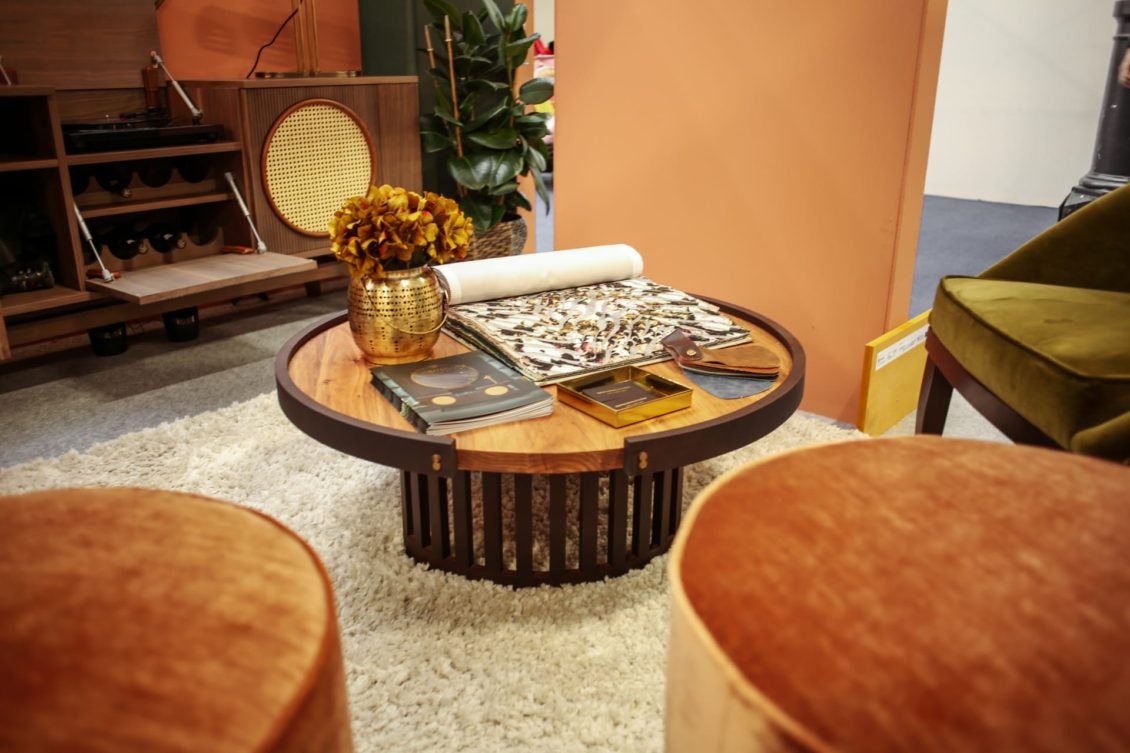 Wooden Furniture are good allies in decorating environments. Allowing the combination of styles, colors and textures.
 They are articles capable of bringing distinction and elegance, being applicable in different ways according to different styles and preferences.
So that's why we present in this article 5 wooden furniture that when used in living rooms decoration are able to transform the environment giving more comfort and personality to the space. In addition to show how wooden furniture can easily adapt to different types of decoration.
If you plan to upgrade your living room, a wooden center table may be an option. That's because they usually occupy a prominent place in the room, being in the center, they are easily visualized and can impact the Wooden Furniture decór without much work.
The wooden bookcase, in turn, draws attention for its size. As its large and occupies a considerable space in living rooms, a bookcase can be the key piece of furniture to bring the change you want to your room. Among its uses, in addition to storing books, wood bookcase can also be used to share environments.
Wooden Furniture  Inspiration pieces:
When decorating an environment its common to choose a key piece to attract all eyes. The armchairs are capable of generating charm and personality to the environment, without losing its real functionality.
Illumination is an important factor in the perception of an environment. Not only the type of light, but also your lamp. Wooden floor lamp can manage to transform an environment by transmitting comfort and warmth.
Sofas are featured pieces in any room because of their size or their usefulness. The point is that wooden sofas, in addition, can give a new face to the room, they are easily adaptable to different types of decoration. Always bringing more originality and cozy. So, if you want to change and you still don't know how, don't be afraid to take chances on wooden sofas, because the chances of success are high.
FINALLY, WHAT'S YOUR OPINION ABOUT WOODEN FURNITURE IN LIVING ROOMS REFERENCES? ARE YOU SO IN LOVE AS WE ARE? IF YOU WANT TO KEEP BEING INSPIRED, STAY TUNED TO OUR BLOG SO YOU CAN FIND OUT MORE TRADE SHOW AND DÉCOR IDEAS.
Related posts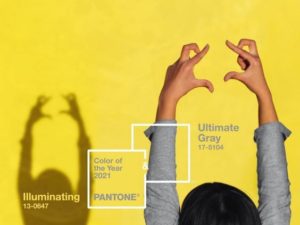 The wait is over! Pantone released its color of the year for 2021 and surprised. In fact, two colors were chosen for Pantone 2021: PANTONE 17-5104 Ultimate Gray gray and PANTONE 13-0647 Illuminating yellow.  Independently, the two colors stand out as different elements and come together to support each other. According to Pantone 2021, its combination expresses a message of strength, resilience and hope.
If the announcement already causes curiosity every year, the tone for 2021 was even more expected, since 2020 was a completely atypical year because of the covid-19 pandemic. More than just a trend, Pantone's color of the year is also a reflection on the changes and needs of the current moment: 
"The color of the year is very much a statement of how the world is feeling "
Leatrice Eiseman, executive director of the Pantone Color Institute defined the duo colors as practical and solid as a rock but, at the same time, comforting and optimisti. This is a combination of colors that gives us resilience and hope.
Yellow is nothing new, since this is the second time that the color appears among the company's chosen ones along with the 2009 Mimosa hue. But this was the first time that a gray nuance was chosen. Complementing each other perfectly, the solid, eternal and calm Ultimate Gray brings stability, while the vibrant, lively and warm Illuminating is stimulating, giving energy to any decor.
The colors create an interesting contrast and can influence the way we see our spaces. With that in mind, we look for some ideas on how to bring illuminating and ultimate gray to home spaces. Whether to dare or incorporate them in a more subtle way.
For a living room space, use the Pantone 2021 colors to create a modern look. As gray sofa with yellow accents on the walls it will look cozy and create a striking space.
If you really want to plunge headlong into illuminating, opt for a light armchair. Combine with a rug or illuminating and ultimate gra pillows for a great rest and reading area.
Stream your creative ideas with pictures frames on Pantone 2021 colors. Add an ultimate gray or illuminating color seat to bring even more harmony to the environment.

Keep your decor up with a vibrant dose of ultimate gray on top of a illuminating wall in your homeoffice.
FINALLY, WHAT'S YOUR OPINION ABOUT THE PANTONE 2021 ILLUMINATNG AND ULTIMATE GRAY? ARE YOU SO IN LOVE AS WE ARE? IF YOU WANT TO KEEP BEING INSPIRED, STAY TUNED TO OUR BLOG SO YOU CAN FIND OUT MORE TRADE SHOW AND DÉCOR IDEAS.