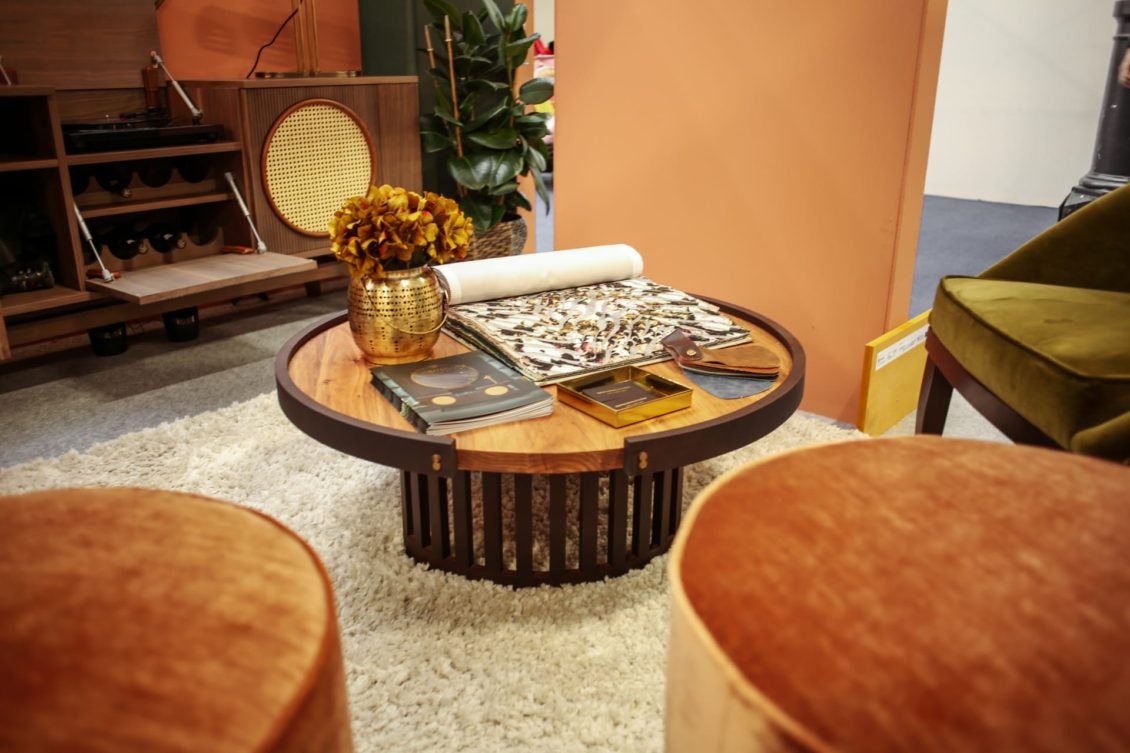 Wooden Furniture are good allies in decorating environments. Allowing the combination of styles, colors and textures.
 They are articles capable of bringing distinction and elegance, being applicable in different ways according to different styles and preferences.
So that's why we present in this article 5 wooden furniture that when used in living rooms decoration are able to transform the environment giving more comfort and personality to the space. In addition to show how wooden furniture can easily adapt to different types of decoration.
If you plan to upgrade your living room, a wooden center table may be an option. That's because they usually occupy a prominent place in the room, being in the center, they are easily visualized and can impact the Wooden Furniture decór without much work.
The wooden bookcase, in turn, draws attention for its size. As its large and occupies a considerable space in living rooms, a bookcase can be the key piece of furniture to bring the change you want to your room. Among its uses, in addition to storing books, wood bookcase can also be used to share environments.
Wooden Furniture  Inspiration pieces:
When decorating an environment its common to choose a key piece to attract all eyes. The armchairs are capable of generating charm and personality to the environment, without losing its real functionality.
Illumination is an important factor in the perception of an environment. Not only the type of light, but also your lamp. Wooden floor lamp can manage to transform an environment by transmitting comfort and warmth.
Sofas are featured pieces in any room because of their size or their usefulness. The point is that wooden sofas, in addition, can give a new face to the room, they are easily adaptable to different types of decoration. Always bringing more originality and cozy. So, if you want to change and you still don't know how, don't be afraid to take chances on wooden sofas, because the chances of success are high.
FINALLY, WHAT'S YOUR OPINION ABOUT WOODEN FURNITURE IN LIVING ROOMS REFERENCES? ARE YOU SO IN LOVE AS WE ARE? IF YOU WANT TO KEEP BEING INSPIRED, STAY TUNED TO OUR BLOG SO YOU CAN FIND OUT MORE TRADE SHOW AND DÉCOR IDEAS.
Related posts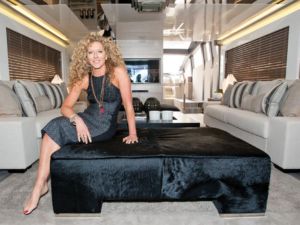 Trends
Best Designers
,
Best Interior Design Projects
,
Best Interior Designers
,
Design Projects
,
Design Trends
,
Home Decor
,
Home Design
,
Interior Decor
,
Interior Design
,
Interior Design Projects
,
Interior Designers
,
Kelly Hoppen
,
Luxury Decor
,
Luxury Design
,
Luxury Furniture
,
Top Designers
,
Top Interior Design Projects
3
Discover here everything about the iconic interior designer Kelly Hoppen.
With over 40 years' experience at the forefront of the design industry, Kelly Hoppen is one of the most celebrated and sought after interior designers in the world.
Hoppen began her career at 16 when she was given the opportunity to design a family friend's kitchen. So, that was what kick-started her iconic career. Also, Kelly's globally renowned and ever-evolving style is defined by a subtle fusion of East meets West. It means clean lines and neutral tones, intuitively balanced with an opulent warmth.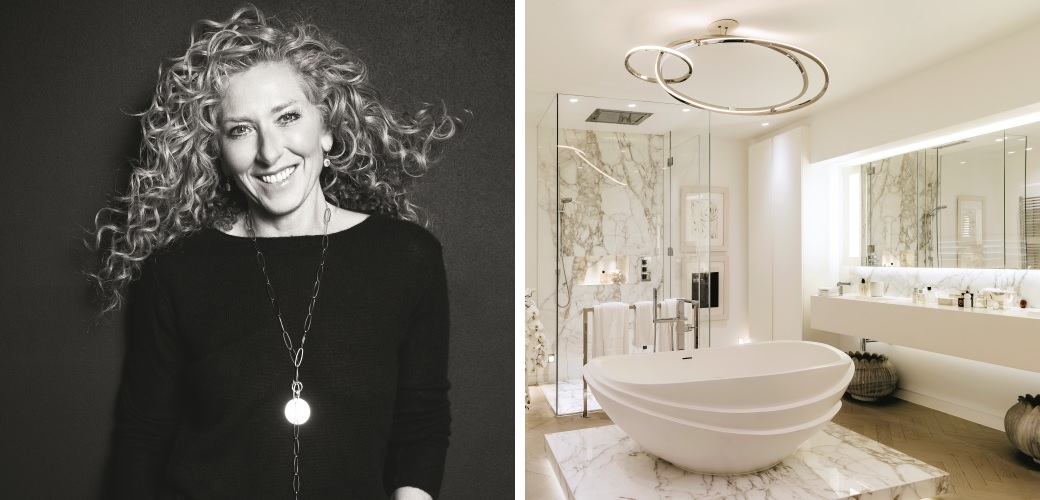 She has designed for a number of celebrities, including David and Victoria Beckham; and Martin Shaw. Also, Kelly's team has put their stamp on the homes, yachts, hotels, and jets of private clients all over the world.
Further, some of Hoppen's most recent projects include a collaboration with Disney. So to celebrate Mickey Mouse's 90th anniversary, the Celebrity Edge cruise ship for Celebrity Cruises, an ultra-luxury residential tower block in Taiwan, One Park Taipei. And also LUX* Grand Gaube hotel, the second hotel she has designed for LUX* in Mauritius.
"My philosophy has always remained the same. It's about creating calm balanced environments based on Eastern cultures, i.e. order and creation of harmony. How people feel in a space is as important as the way it looks; one can't be without the other to succeed."

She has said of her design philosophy.
In sum, her interest in both furniture and product design shines through the authenticity of her work. She is a versatile person deeply committed to all areas of her creative output.
Finally, scroll down to discover the latest projects!
MOST RECENT RESIDENTIAL PROJECTS
#1 – PRIVATE HOME LONDON
#2 – CRUISE SHIP – CELEBRITY CRUISE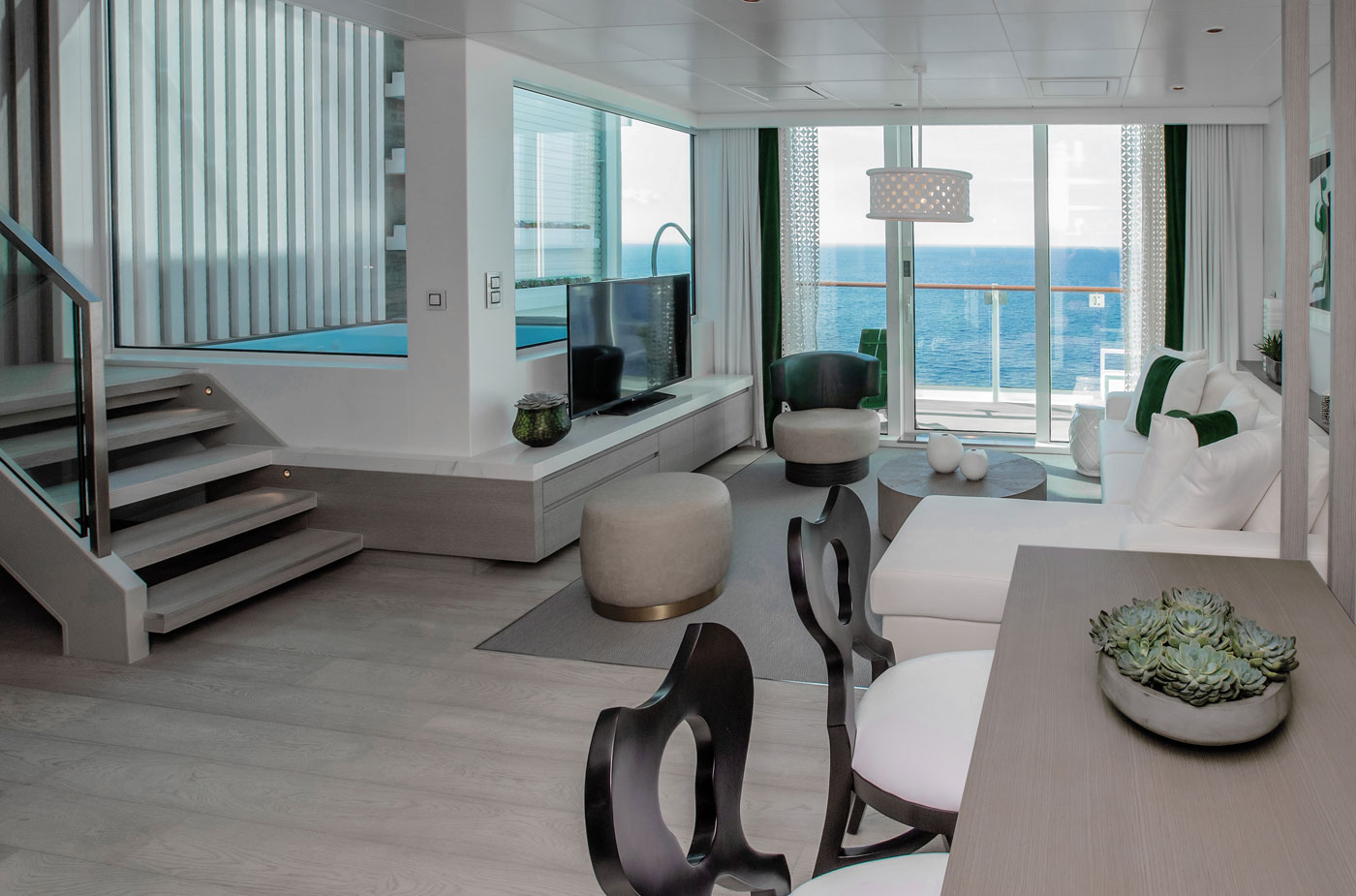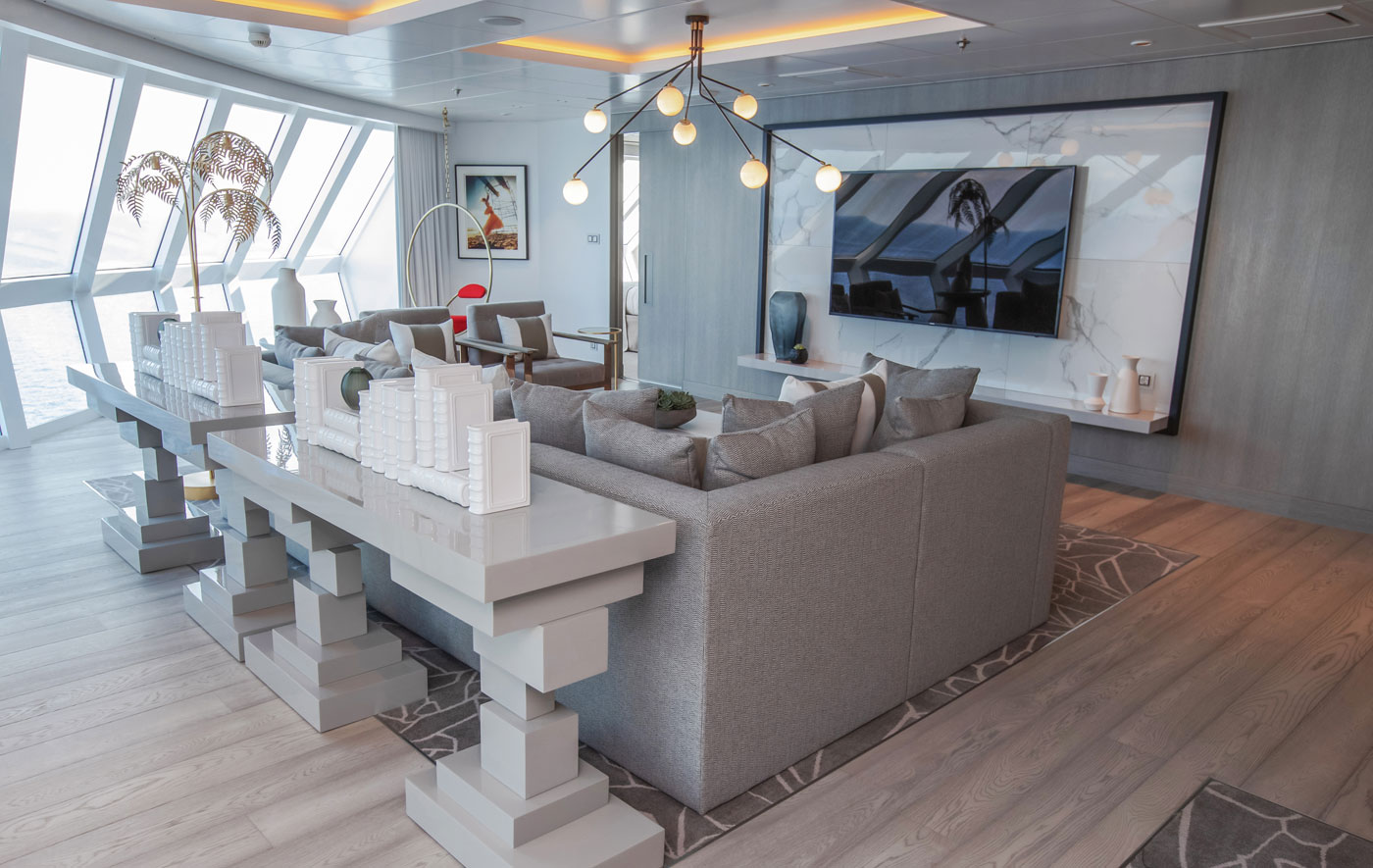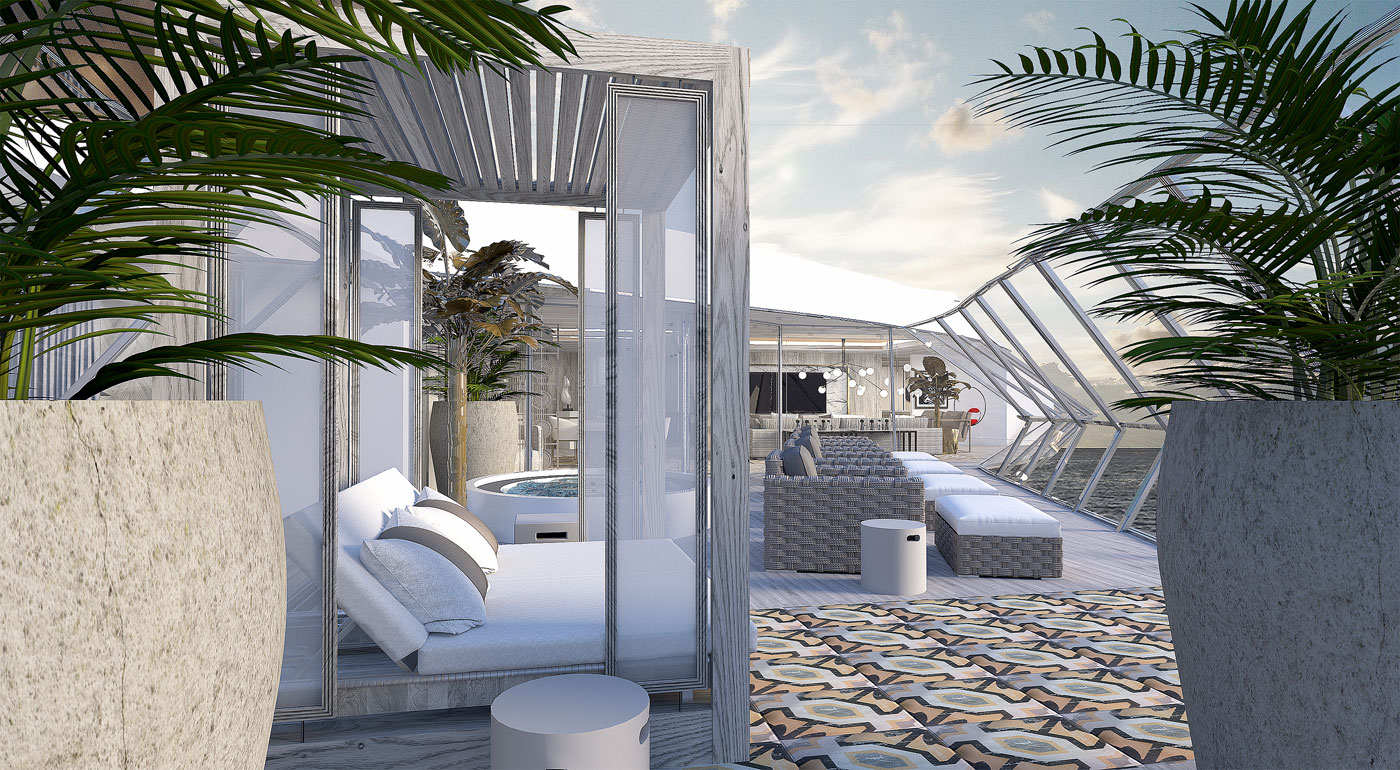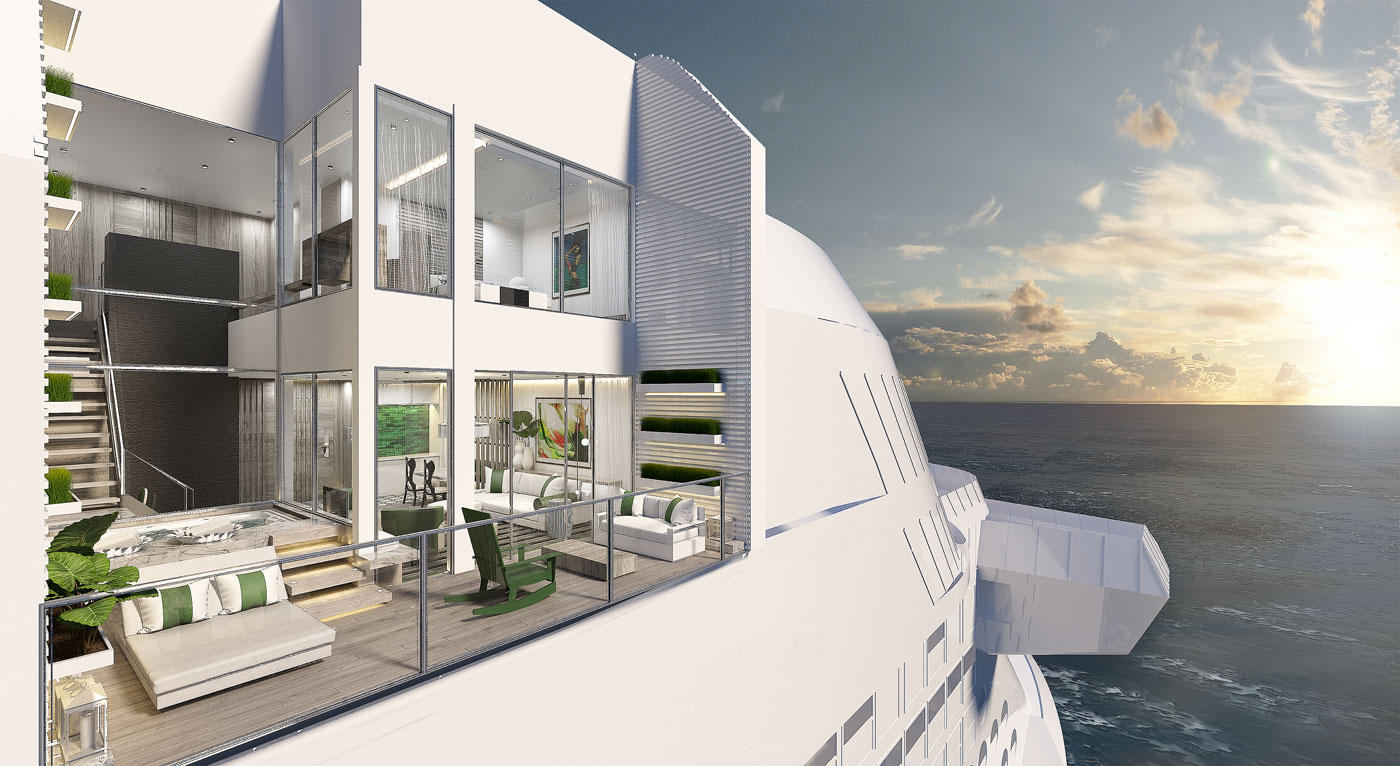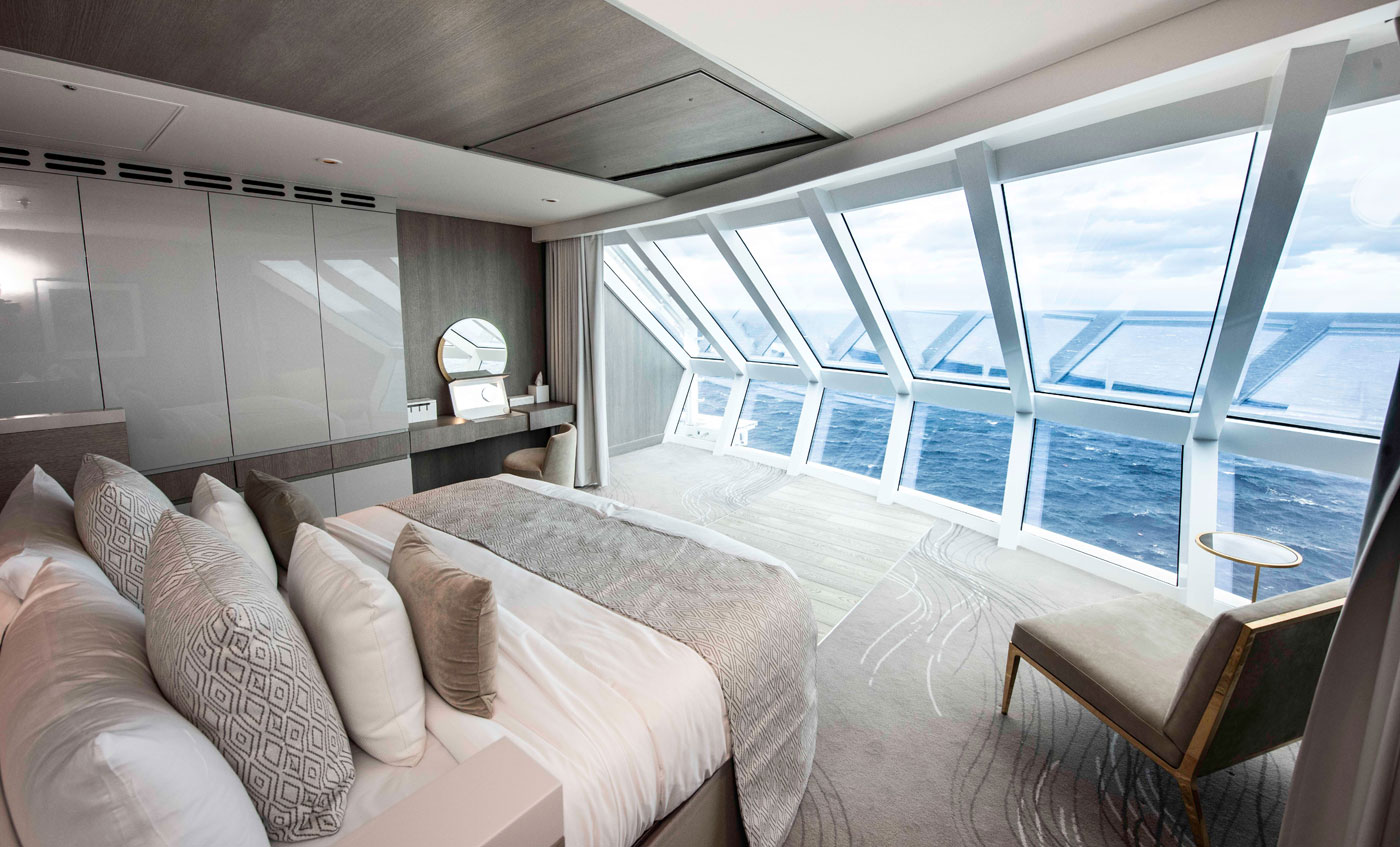 DISCOVER OUR EXQUISITE AND ELEGANT FURNITURE
OUR PRODUCTS ARE AN AESTHETIC DELIGHT IN A PREMIUM ATMOSPHERE