Mariana Rodrigues
06/08/2020
Furniture Design
armchair
,
armchair style
,
balcony armchair
,
bedroom armchair
,
bergere chairs
,
canapes
,
closet armchair
,
corner chairs
,
design furniture
,
Design Projects
,
Interior Design
,
living room armchair
,
lounge chairs
,
luxury armchair
,
modern armchair
,
rustic armchair
,
slipper chairs
,
wingback chairs
0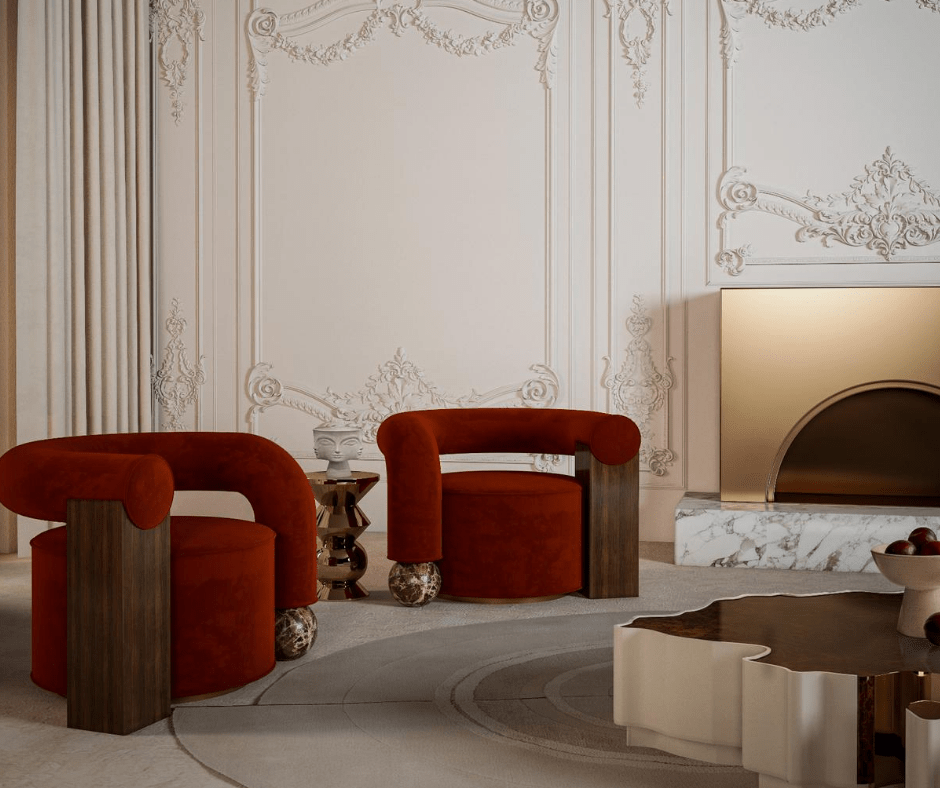 When decorating an environment it's common to choose a key piece to attract all eyes. It can be a sofa, a carpet and mainly an armchair. This because the armchairs can create the atmosphere of the place without leaving aside it's functionality.
A well-chosen armchair is capable of injecting boldness and elegance into any space, and it can be the living room, bedroom, balcony or even the bathroom.
A good tip for choosing the furniture correctly is to be aware of the space where it will be allocated. If it's a very large space, for example, you can choose a big armchair. In smaller spaces, like apartments, it's ideal to choose only one piece with a striking personality to not to give the impression of too much information in the environment.
Therefore, we have separated in this article some types of armchairs that fit in different rooms in the house to inspire you:
In the bedroom, if there is not much space, the corner chair can take on the function of lateral support of the bed for books and small objects. It's even capable of adding visual comfort to the space.
In the closet, the armchair will have a utility purpose because it serves as a support when dressing. But that does not mean that they need to be boring. So bet on comfortable and style models, and make sure it doesn't just become a support for used clothes!
The living room asks for striking pieces so is the perfect place to abuse the scenic chairs. When choosing a lounge chair, you create an invitation that makes your visitors feel free to stay longer in that environment.
In the bathroom, the armchairs will have a more figurative feature, focused on aesthetics, but they can also serve as support while you are getting ready to leave the house. Dare on colors and fabrics and think of materials that will not mold with the presence of moisture.
On balconies, hammocks and wooden armchairs are ideal thanks to the strength and durability of the material. Since it doesn't spoil even when exposed to the sun and rain. And as the balcony environment is conducive to relaxing, using stripped models make the difference.
FINALLY, WHAT'S YOUR OPINION ABOUT ARMCHAIRS? ARE YOU SO IN LOVE AS WE ARE? IF YOU WANT TO KEEP BEING INSPIRED, STAY TUNED TO OUR BLOG SO YOU CAN FIND OUT MORE TRADE SHOW AND DÉCOR IDEAS.
Related posts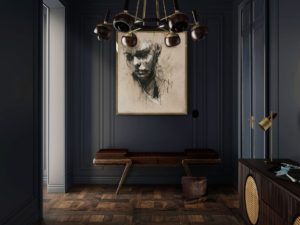 Furniture Design, Interior Designers
Bench
,
Bench Décor
,
Bench Design
,
Bench Ideas
,
Bench Inspo
,
Bench Style
,
Benches
,
Benches Ideas
,
Furniture Design
,
Interior Design
,
Long Seat
,
Pew
,
Stall
0
The benches are prominent pieces that can be used as an extra or dining seat and even a place for storage. It's functionality changes according to the room where it's. Since they're mostly flat in shape, benches can maintain balance with the rest of the decor and with bulky furniture.
Therefore, when looking for furniture to transform an environment, you should not limit ourselves to think about sofas, shelves, or bed frames. Otherwise, you can bet on benches that can give the upgrade in your decoration in different ways.
So, if you want to decorate a small space, a dull corner, or an atypically shaped entrance, you can count on a bench to bring the desired change.
Check now some tips of benches styles and uses in different rooms, and get inspired!
When you have an empty space in the living room, it's probably missing a seat to make the room even cozier. So check how in this living room the long seat matches with space and its decoration.
The combination with artwork on the wall and the floor plants brings harmony and beauty to the environment. And when guests arrive and you need a seat, you can slide it out and make it more functional.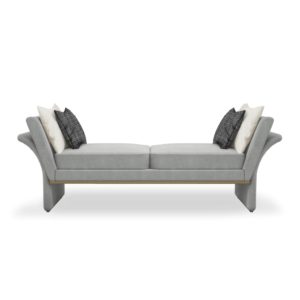 Benches in the Dining Room
In the dining room, it's possible to mix the pew with different chairs. This creates a larger dimension for space, in addition to the floating effect. Another tip would be to place the stall against a wall, with some pillows on. It will bring to the environment a cozy and homey feeling perfect for daily meals.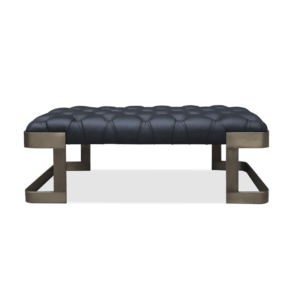 If your bedroom decor is outdated, try placing a bench at the bottom of the bed. With the bench in this room, in addition, to bring more charm and warmth to space, it will have functionalities.
If you have space, the entryway can be the ideal place to invest in a standout piece like the bench. In addition to being in a visible place, like the entrance door, it can also be useful as a support for objects and as a seat to put on shoes before leaving home.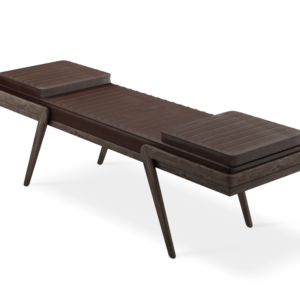 FINALLY, WHAT'S YOUR OPINION ABOUT BENCHES? ARE YOU SO IN LOVE AS WE ARE? IF YOU WANT TO KEEP BEING INSPIRED, STAY TUNED TO OUR BLOG SO YOU CAN FIND OUT MORE TRADE SHOW AND DÉCOR IDEAS.