Inspired by the art deco style of Bombay's old aesthetic, Asha Middle East Restaurant incorporates the revived identity of the iconic chain of restaurants. With the restaurant serving some of the most interesting blends of Indian cultural food in a lavish setting, the LW Design Group offered an incredible opportunity to work on the interiors of this incredible restaurant, there you can find a customized version of George Dining Chair.
Related posts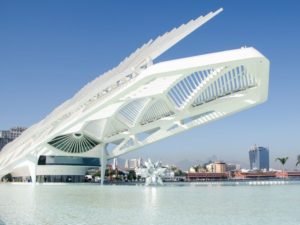 The most known architects in the world not only leave their mark on each project of them, but also contribute to the advancement of humanity. To proof this the latest trends in the area, are architectural projects that focus on the use of advanced technologies and sustainable architecture. Important subjects for the future.
So to honor and learn from the most known architects in the world, we have prepared a selection of the great architectural projects all over the world and their creators work story. Check bellow!
Norman Foster, one of the most known architects, was born in England in 1935. He always worked hard to be able to pay for his studies and fulfill his dream of becoming an architect.
In 1963, he set up the "Team 4" his famous architectural firm. In addition to Foster, architects as Georgie and Wendy Cheesman and Richard Rogers worked with him.
It was in this period that he became known for his works. In his projects he uses  modern materials and the most advanced technology. Creating a futuristic landscape in the cities.
His visionary work makes him to be responsible for creating the High Tech architecture. Which today contributes to sustainable actions and the growth of smart cities and it is most known architects.
It is no exaggeration to say that, without the works of Frank Gehry, architecture would be much more boring and conservative. The architect was born in 1929, in Canada, but naturalized as an American.
His creativity was always present in his work. Starting as a furniture designer, he saved money from selling the objects, to start his career as an architect with the renovation of his own house.
His work on his house drew attention in his city. And that was when he started to carry out more projects. Over the years, his talent and daring made him earned worldwide fame.
Frank Gehry's  is most known architects and his works are marked by bold aesthetics, complex shapes and the use of different materials. He is considered one of the most important name of deconstructivist architecture.
Santiago Calatrava, most known architects, was born in Valencia, Spain, in 1951. In 1974, he is graduated as an architect in his hometown. After he left for Switzerland to complete another degree of engineer, still doing a doctorate.
His technical background explains his different work process. Which involves creating faithful replicas of his projects on large scales.
This process helps to test the functioning of the joints, rods, gears and other characteristics of the architect's beautiful works.
His projects, always technological, stand out for the sensation of movement, organic presence and surrealist characteristics.
Renzo, most known architects, is an Italian architect graduated from the School of Architecture of the Polytechnic Institute of Milan.  In 1970, Piano founded the agency "Piano & Rogers" with Richard Rogers, his partner in the Pompidou Center project in Paris.
 Later, in 1977, he founded the "Piano & Rice" studio together with Peter Rice, a professional personality who had worked with Renzo Piano on many projects. The partnership continued until his partner death in 1992. 
Finally, Piano founded his own studio in Genoa. Known as "Renzo Piano Building Workshop". His architectural history has very well known and renowned works in worldwide.
However, Piano never tires of producing his fantastic high-tech architecture that fascinates anyone from his imposing constructions wrapped in a mysticism and unique characteristics that give life to his works.
Another name for the most known architects is Marcio Kogan is a Brazilian architect, graduated from the Faculty of Architecture and Urbanism Universidade Presbiteriana Mackenzie in 1976. He is the son of the engineer Aron Kogan, who became known in the 50s and 60s for designing and constructing large buildings in São Paulo, such as the Edifício São Vito and the Mirante do Vale Building that is largest skyscraper in Brazil, with 170 meters.
During the first years of his career, Marcio divided the activity of architecture with cinema, in partnerships with Isay Weinfeld, his college colleague. In 1988, the duo produced the feature film Fogo e Paixão and, between 1995 and 2004, held 5 exhibitions on architecture and humor together.
Since 2001, Marcio Kogan started to be famous internationally. Currently, in addition of his projects in Brazil, he has projects in countries such as Uruguay, Chile, Peru, United States, Canada, Spain, Portugal, Switzerland, India, Israel and Indonesia.
Kogan, most known architects, works with architectural detail and formal simplicity between internal and external space. That greats climatic comfort, through passive sustainability, using of pure volumes and application of traditional elements of Brazilian architecture such as muxarabis and indoor plants. In addition, he used to use raw materials such as wood, concrete and stones.
FINALLY, WHAT'S YOUR OPINION ABOUT THE MOST KNOWN ARCHITECTS IN THE WORLD? ARE YOU SO IN LOVE AS WE ARE? IF YOU WANT TO KEEP BEING INSPIRED, STAY TUNED TO OUR BLOG SO YOU CAN FIND OUT MORE TRADE SHOW AND DÉCOR IDEAS.