A former family home welcoming 19th-century gentleman travelers to Saint-Lazare on their round-the-world trips, the  Phileas Hotel  invites you into the luxurious world of great transatlantic voyages. There you will find the  George Dining Chair and the Hamilton Floor Lamp.
Related posts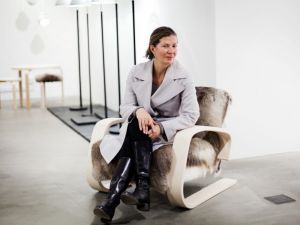 Ilse Crawford is a British designer, academic and creative director with a simple mission to put human needs and desires at the center of all that she does.
Although often described as an interior designer, Crawford's portfolio contains projects ranging from a secluded garden for a Hong Kong restaurant to the conversion of a 100-year-old house in Stockholm into a boutique hotel.
Ilse Crawford started her career as a journalist and at only 27 she became the editor of Elle Decoration UK. After over a decade in magazines, with a mission to put human needs and desires back at the center of the design, she founded her multi-disciplinary practice Studioilse in 2001, which is her main business.
"Working for a magazine gave me a real on-the-ground education, an insight into what is actually successful. I saw so much new that I began to prioritize what would last and connect. I am still interested in the new, but I am also concerned about the relevant."
"
As the head of Studioilse, I mostly design interiors. But, in fact, we do a lot more than that here
" Crawford said for Dezeen Magazine.
"Because, I think, interiors are ultimately where we live, they are a lot more than pieces of furniture. They're really about the interior life, how we live as human beings." In other words, it means designing furniture and products that support and enhance human behavior and actions in everyday life. 
Crawford is the founder of the department of Man and Well-Being at the prestigious Design Academy Eindhoven. Her mission extends to nurturing a new generation of students to always question why and how their work improves the reality of life.
She designed the Soho House club in New York, Babington House, the Electric Cinema, and the Hong Kong restaurant Duddell's, as well as pieces for Georg Jensen.
Duddells's by Ilse Crawford
It's not a traditional restaurant & bar. Nor an art gallery. And it's much more than an exclusive members' club. Indeed, it's a place where you pay a lot of money to be a part of, if you're lucky to get in, since there is a massive waiting list. Despite Duddell's undeniable opulence and grandeur, Crawford took her signature humanistic approach to design, where people are placed at the centre of the project.
Ilse Crawford received some awards throughout her career. Below, we highlight the most recent ones:
Queen Elizabeth II awarded her an MBE for her services to interior design, in 2014.
In 2015, she received a Doctorate honoris causa from the London College of Communication, University of the Arts London
Ilse Crawford was named Designer of the Year on September 2017.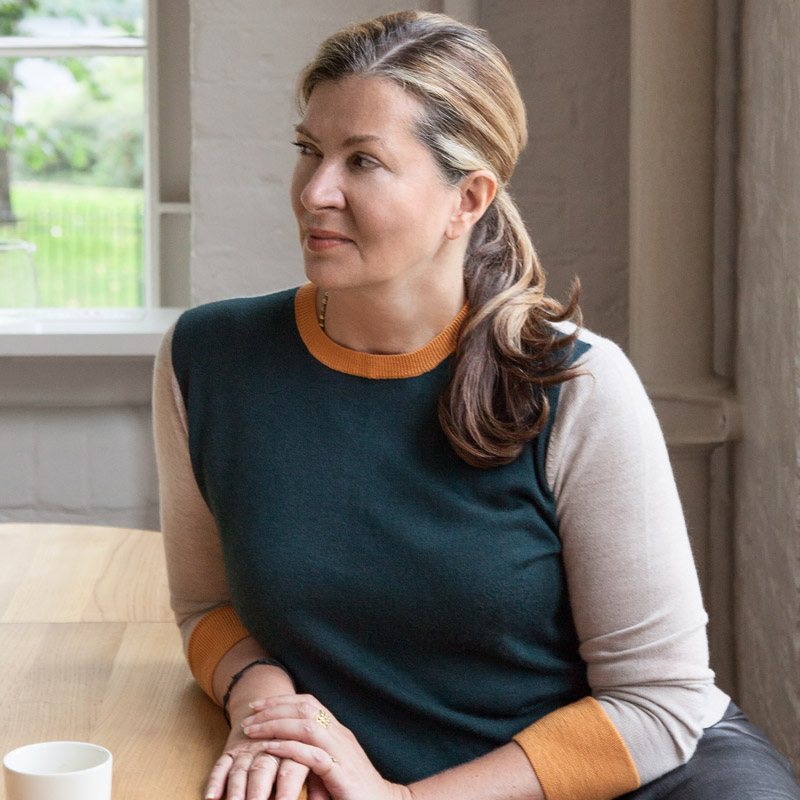 Crawford was profiled in the first season of the Netflix docu-series – Abstract: The Art of Design. This is an original documentary series highlighting artists in the field of design. It was released on Netflix on February 10, 2017
 As an illustration, scroll below to discover some works from StudioIlse by Ilse Crawford.
Refettorio Felix – London, 2017
The refreshed interior provides a warm and welcoming spaces to bring the community together, and restores a sense of dignity to the table. The project was conceived by Food for Soul. This is a non-profit organisation founded by renowned chef Massimo Bottura that fights against food waste and in support of social inclusion. The Felix Project sources the Supermarket suplus.
Wellbeing Collection – Nanimarquina, 2019
Wellbeing is an organism of comforting textile products that support the human experience. All the items focus on tactility, materiality, craft and quality. They add warmth, softness and comfort to indoor environments, and a connection to the senses. The collection uses traditional techniques and crafted details that make the normal special.
Ett Hem Hotel – Stockholm, 2012
Conversion of a former Arts & Crafts building into a 12-bedroom guesthouse. It is a place to stay for the modern traveller, a home away from home, where flexibility of space and function is central to the hotel's operation.
First Class Airline Lounge – Hong Kong, 2015
Throughout the lounge every detail has been considered to ensure the passenger experience is friction-free and enables them to slow down and feel good, before getting on their flight.
We are completely surrendered to Ilse Crawford's unparalleled work. In sum, the designer follows a work well-marked by a line of thought as much humanist and selfless as noble and exquisite.
Finally, if you identify yourself with Ilse Crawford's state of mind, explore our brand and its furniture. Wood Tailors Club has a complete dedication to detail and precision, conceiving a premium category of pieces. Our products are an aesthetic delight in a premium atmosphere.