Montecito Paris Restaurant
Let yourself be transported to a California gateway in Paris' heart.
Montecito's architecture and design are eclectic, just like the Californian kitchen. Between majestic columns, colorful frescoes, and luminous glass roofs, the restaurant will take you to California.
There you will find George Dining Chair.
Related posts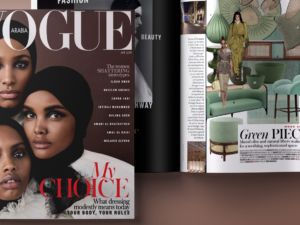 Interior design magazines have a number of functions. They let you know the recent trends, inspire you, offer advice, provide you with insights from top designs, go behind the scenes on design projects. Furthermore, they look dead cool while artfully stacked up on your coffee table.
Most of these magazines have websites with articles to read online. But there's just something about holding an actual magazine and experiencing the layout design of the pages.
Nothing will ever beat flipping the pages of a magazine. Especially inteiror design magazines, which fill our imagination with endless color, shapes, and inspiration.
With that in mind, we've picked out a selection of 20 top design magazines from around the world.
Firstly, in the Interior Design Magazines list,  Vogue is a fashion and lifestyle magazine covering many topics including fashion, beauty, culture, living, and runway.
This iconic magazine always has a column in the topic Living which talks about home décor and interior design. Every furniture brand wants to appear in that part of the magazine. Interior designers and other décor professionals always get inspiration in Vogue.
Discover the George Stool by Wood Tailors Club presented in the article.
One of the most important Interior Design Magazines references when it comes to news, decorating trends and inspiration ideas for professionals of the Design industry. Furthermore, Marie Claire Maison is written in several languages and distributed around the world.
Discover the Sirius Suspension Lamp by Creativemary presented in the article.
Swipe left to discover another cover of Marie Claire Maison. And discover the Inglewood Sofa by Porus Studio, featured in the article.
#18 ARCHITECTURAL DIGEST ITALIA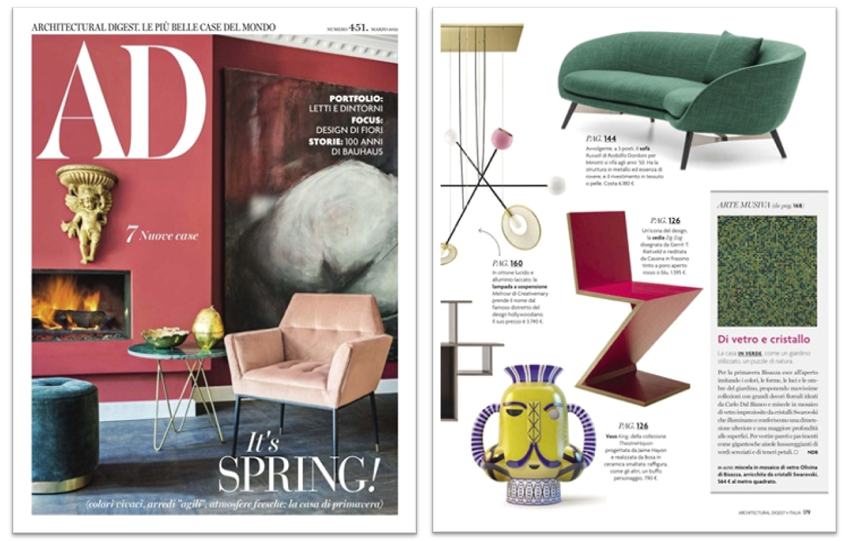 AD ARCHITECTURAL DIGEST ITÁLIA: the Interior Design Magazines with the most beautiful houses in the world. Refinement, luxury, and new life trends are represented as an expression of lifestyle. Through a new and contemporary look in the world of design, architecture, and furniture.
Discover the Melrose Suspension Lamp by Creativemary presented in the article.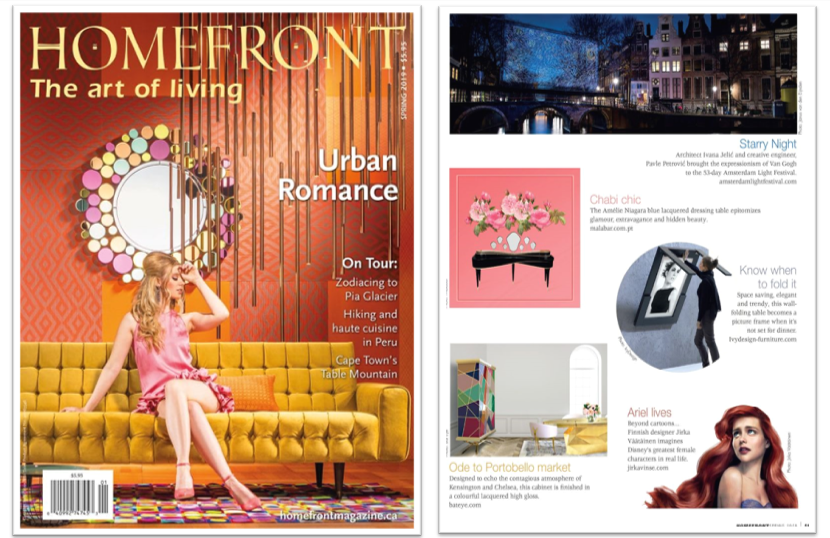 One of the most top Canadian interior design magazines, Homefront. It has a special treat to everyone that visits their website: free access to full editions of the magazine. So, you really don't want to miss it.
So discover the Petit Amélie Dressing Table conceived by Malabar featured in the article.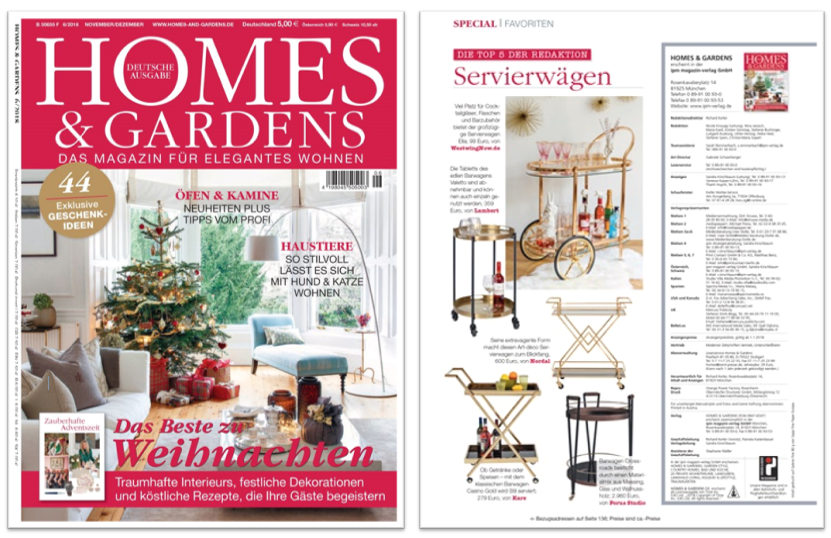 As the UK's first-ever home interest magazine, Homes & Gardens has been shaping British style for 100 years. Their core pillars are inspirational interiors, stylish decorating, beautiful gardens, and fascinating stories. And for that it is on our Interior Design Magazines list.
So discover the Crossroads Bar Cart designed by Porus Studio featured in the article.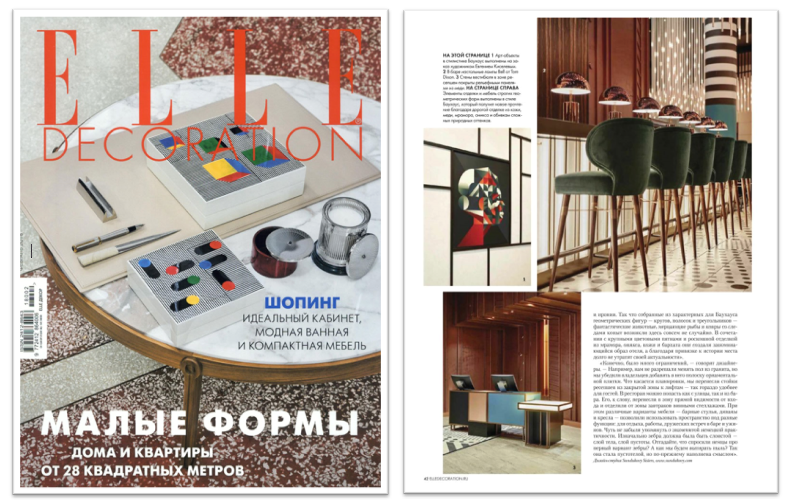 Since 1989, Elle Decor has a fresh and international viewpoint. It presents interior design and architecture informative articles, interviews, shopping guides and more. The Interior Design Magazines main mission is to inspire its two million readers, making their world more beautiful, one room at a time.
So discover the Louis Mid-Century Modern Bar Chair designed by Ottiu, featured in the article.
KLASSISCH WOHNEN is the magazine for the classic lifestyle. It is intended for all those who value permanently elegant and high-quality furniture.
Therefore, that is why KLASSISCH WOHNEN is showing unprecedented forms of live reporting and interesting articles on quality and real-life conditions. FOr this it made the cut for the Interior Design Magazines list.
Discover the Charisse Mid-Century Modern Stool designed by Ottiu featured in the article.
MiCasa is a monthly top Spanish interior décor magazine and top Interior Design Magazines. Also, there's a printed and a digital version of it.
Discover the Filum Guitar designed by Malabar, featured in the article.
The UK's No.1 kitchen, bathroom and bedroom magazine dedicated to real-life luxury homes. It turns your design dreams into reality.
Best Consumer Magazine 2012 – BMA Annual Media Awards
Amara Interior Blog Awards 2016 – Winner Best Magazine Blog
For all this it is on the list of top Interior Design Magazines.
So discover the George Bar Chair designed by Wood Tailors Club featured in the article.
Herenhuis is the first interior design magazine completely focused on "living in history".
So discover the Granville Chandelier designed by Creativemary featured on the magazine cover.
Harper's Bazaar is an American women's fashion magazine published by Hearst. Harper's Bazaar considers itself the style resource for "women who are the first to buy the best, from casual to couture".  Aimed at what it calls "discerning ladies", Bazaar is published monthly.
In spite of this magazine, their décor column keeps inspiring a lot of fashionable and trendy people. Consequently, every furniture brand wants to appear in that section of the magazine.
This top Interior Design Magazines representative is being published only six times a year. The Sleeper magazine focuses on hotel design and everything related to this industry.
Discover Ottiu's Projects featured in the article, and others at Ottiu.
Find inspiration for your home décor with this exquisite magazine. All in all, the brand is dedicated to delivering a constant feed of modern houses to ogle, beautiful decorating ideas to inspire, up-to-the-minute trends to follow, smart shopping to access and great lifestyle tips to use.
So discover the Lupino Mid-Century Dining Chair designed by Ottiu, featured in the article.
WohnenTräume is a German, international high-end magazine that talks about furniture, real estate and also trends.
So discover the Dorothy Sofa designed by Ottiu, featured in the article. Also take a look at Porus Studio to find the Seattral Folding Screen, presented in the article too.
AND THE BEST OF THE BEST ARE…
Not disregarding the previous magazines, the following magazines are a reference in the international design.
Being  that, take a look at our top 5.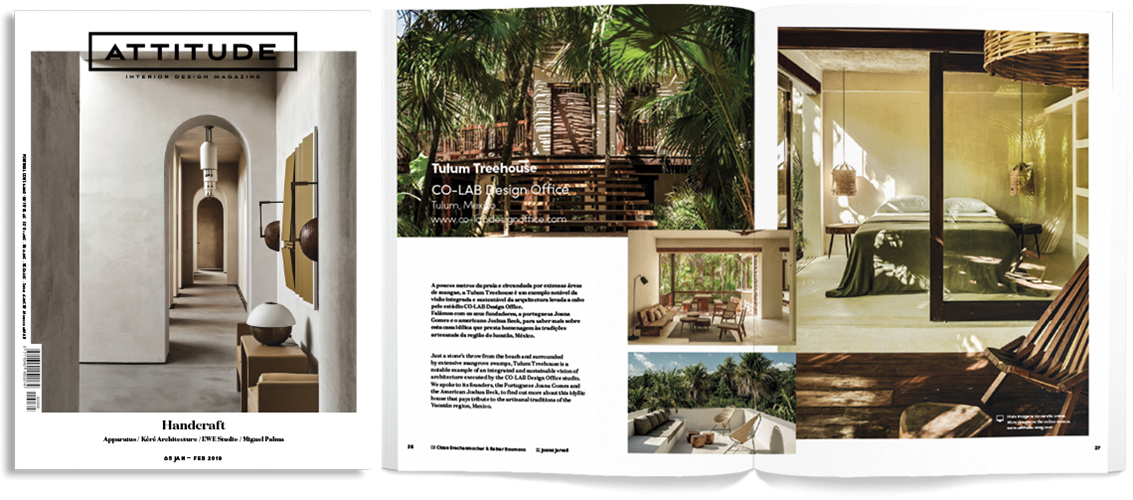 ATTITUDE Interior Design is a bimonthly international magazine focused on Interiors, Architecture, Design, Art, and Lifestyle.
With their contents, they share inspiring and beautiful stories. In order to truly involve the readers with the projects, the places, and the individuals that they publish.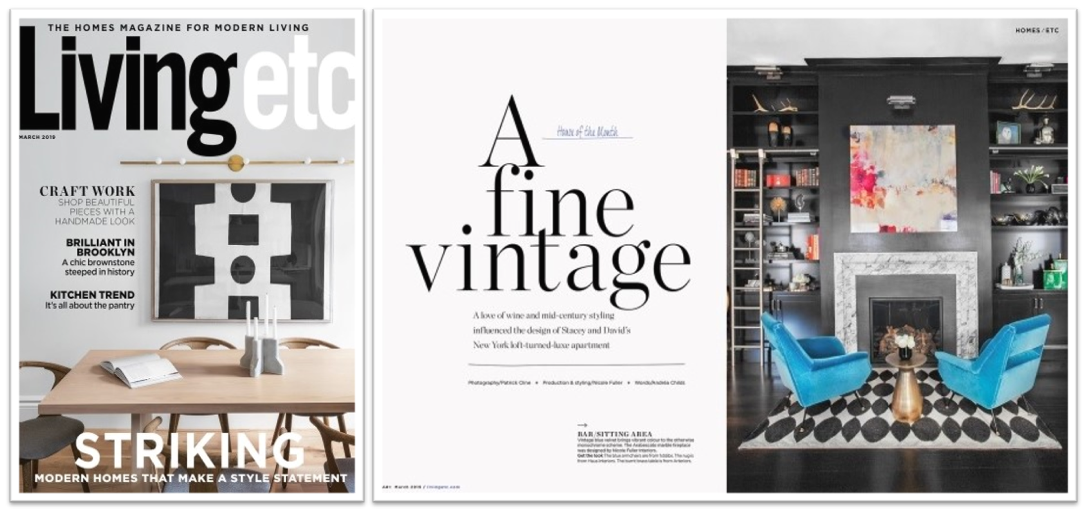 Livingetc is one of the UK's most iconic home interior magazines. No1 in the modern sector with a dedicated audience of passionate homeowners. It mede way to our top Interior Design Magazines list.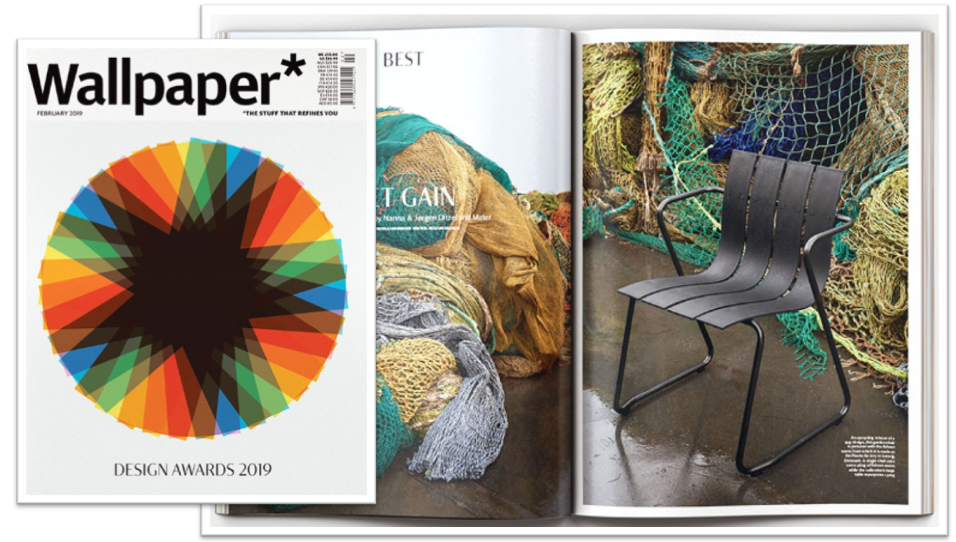 Wallpaper* is a TI Media publication focusing on design and architecture, fashion, travel, art, and lifestyle.
Above all, Wallpaper* is the world's number one global design destination. Championing the best in architecture, interiors, fashion, art, and contemporary lifestyle.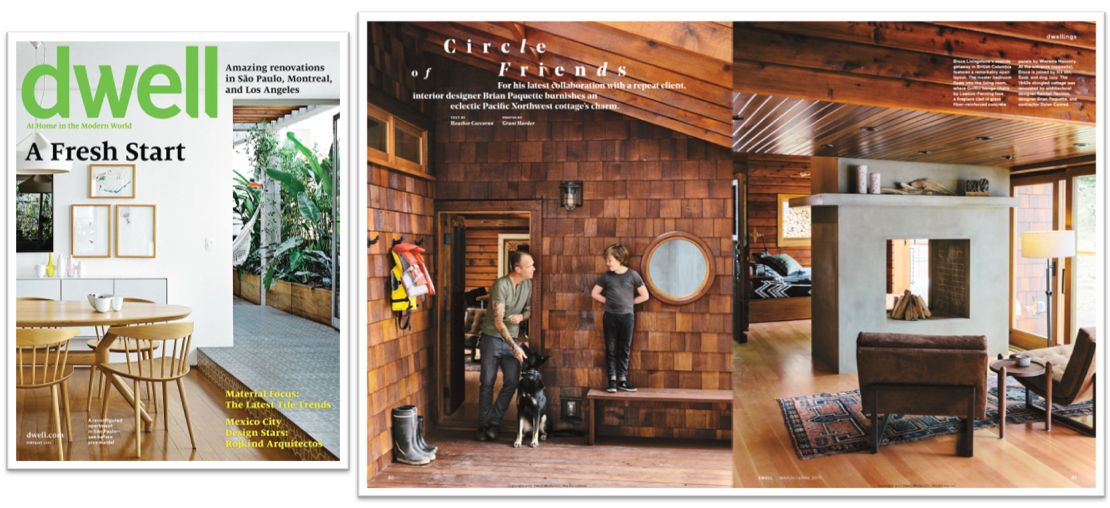 Dwell Media is an inspiration and collaborative platform for architects, designers, and enthusiasts to share and discover inspiring design.
Recently, Dwell magazine was mentioned, "as a fine blend of sustainable design, architecture, and interior design". It's one of the main responsible for the changes in the design industry. So, as a magazine easy to read, Dwell will gently guide you into the interiors design world.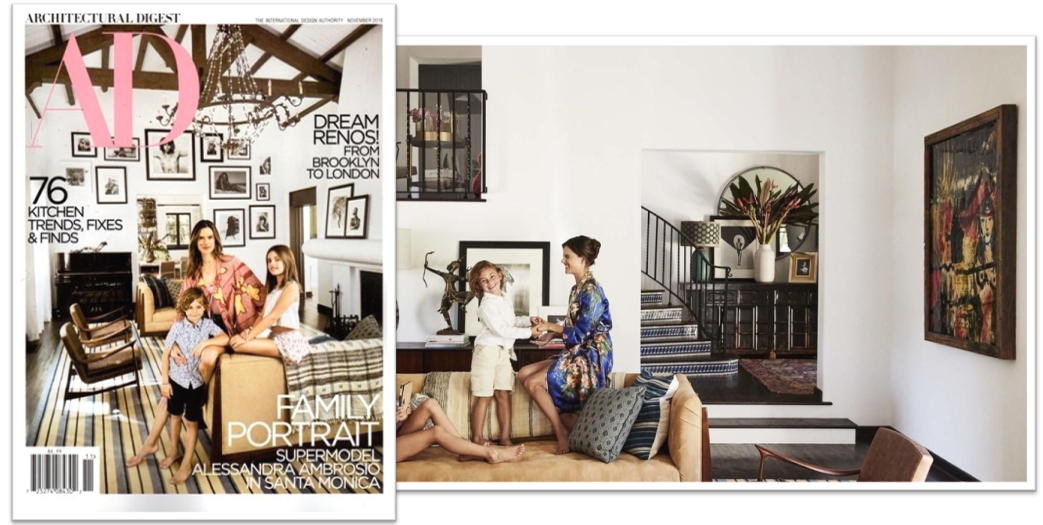 Architectural Digest is a vibrant monthly celebration of international design talents, innovative homes, and products. Inspiring decorating ideas, culture, and travel.
Finally, the magazine presents itself as "the international design authority". In fact, it's been a reference for decades. AD usually presents the best works of architecture and design. Furthermore, they explore themes like culture, travel, and shopping, making way for the top Interior Design Magazines list.
You might also like: Forest Green: Color Trend 2019
What's your opinion about these interior design magazines? Do you get interior design inspiration by reading any of these magazines? So let us know!
On the whole, if you want to keep inspired by design trends and décor ideas stay tuned to our blog.