Palma Suites Maiorca Restaurant
Palma Suites combines the intimate feeling of a small hotel with all the comforts of fully equipped luxury apartments. This new hospitality concept is more than a hotel, it is your home from home.
There you will find George Dining Chair e George Bar Chair.
Related posts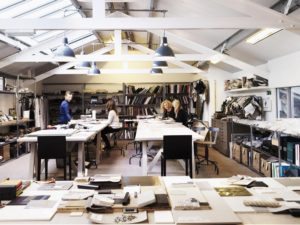 Interior Designers
Best Design Projects
,
Best Interior Designers
,
Decor Projects
,
Designers
,
Interior Decor
,
Interior Design
,
Interior Design Projects
,
Interior Designers
,
Interior Projects
,
Successful Interior Designers
,
Top 10 Interior Designers
0
To be among the 10 most known interior designers, creativity is the main characteristic. But to create incredible environments, we must go further. This is because only professionals with keen eyes, vision and aesthetic sense can stand out.
Therefore, we list below 10 most known Interior Designers to make you even more inspired with their stories and work style.
With a sense of humor and unusual colors, Kelly gained space among American interiors creating environments that reflected her soul.
Her projections manage to verge on exaggeration but without exceeding limits. Its environments of homes, restaurants and hotels with metal shine, stone textures and several different pieces. All of these handpick by the designer in vintage markets or from her own production.
The interior designer  loves to mix rustic and sophisticated styles. And because of this, Kelly became a diva of the décor in an ultra-contemporary world, which revisits the past without shame.
The South African-born interior designer started her professional career in London and now has over 40 years of experience in the world of interior design.
Kelly is known worldwide for her subtle blend of eastern and western styles. And for it she works with clean lines and neutral tones, intuitively balanced with exuberant warmth.
In addition to residences, the artist works skillfully with hotels, private aircraft, yachts and ships environments. Such as the Celebrity Cruises Edge Class cruise redefining the concept of sea travel.
Considered one of the most know interior designers in the world, dutchman Marcel Wanders mixes innovative materials and techniques with well-known historical styles. He does this to connecting people to his pieces and also to create a sustainable environment.
Marcel in his works has the goal of bringing the human touch back to design. Thats why his universe transfers poetry, fantasy and romance from different eras to contemporary life.
The interior designer has received several design awards, including the Rotterdam Design Prize and the Kho Liang Ie Award.
Born and raised in Dublin, the renowned interior designer travelled across Europe, until he started living in London, where, in 1985, he redecorated a friend's house, a design that was later seen by Pierre Koffmann. And who recruited David Collins to design La Tante Claire.
With this and other projects, David Collins founded his Studio. At the time, developing simple projects, such as small architectural works and interiors.But soon, luck opportunities took David to the point where he define his innovative creative vision.
From the beginning, David and his business partner (Iain Watson) started to bring a new way of thinking to the design industry. With projects that combined aesthetics and logic.
The architect, Phillippe Starck, is known for his irreverent and revolutionary spirit. His creations ranging from furniture to unusual objects.
The professional considers it his duty to share his ethical and subversive vision to create a fairer planet. Thats why with a futuristic touch, he dares in the shapes and choices his materials.
With such talent, he became a favorite one in the design world with his reinterpretations of daily objects.
The interior designer Jean-Louis, graduated by École Camondo in Product Design and Interior Architecture, portrays in his work his personal style of neoclassical inspiration creating a mix with other styles.
After finishing his studies, Jean-louis opened his own design company in 2002. Currently, Jean-Louis Deniot has offices in New York and Paris.
Given this, Deniot's style is characterized by very natural preferences in terms of textures and materials. After all, their palettes are generally monochromatic, especially with creamy tones, grays and cold blues.
The american Ryan Korban is one of the most successful interior designers of the new generation. With a striking aesthetic, the professional makes a lot of use of geometric shapes and soft colors.
As a result of his diverse sources of inspiration, Korban designs seductive spaces that go beyond the trend. His portfolio includes houses of emblematic figures from fashion, cinema and music, such as Alexander Wang and Kanye West.
This designer is famous for signing numerous designer stores like Chanel and Louis Vuitton. Therefore Peter Marinho has great influence in the world of interior design.
What draws the most attention in this illustrious figure is not only his work, but also his image and clothing. Anyone who sees him passing on the streets of NYC thinks he is from the fashion world, but in fact, the designer´s style reflects his passion: motorcycles.
Speaking a little about his history, his first big project was from Warhol's TownHouse in NYC, Yves St. Laurent's apartment. Peter says that at the beginning of his career he suffered from certain prejudices for developing commercial projects, because in that time it wasn't well regarded. But despite that, he went ahead and established himself in this and today everyone understands and seeks the union of architecture with fashion.
Karim Rashid is Egyptian and is one of the best industrial interior designers of his generation. This because he is a modern and colourful artist, designed many products and got involved in interior design, fashion, furniture, lighting and art. He graduated in Canada and continued his studies in Italy. Among his best-known projects are Restaurante Morimoto and Hotel Semiramis.
Patricia Urquiola is an architect and interior designer born in Spain. Known in the world of interior design for her work, Patrícia was one of the first to insert embroidery, crochet and knitting in projects, promoting the purest reactions in people. Among her best known works is the W Hotels Retreat & Spa, in Puerto Rico.
Extremely versatile, the architect and designer has a very broad spectrum of activity, being able to move from a pragmatic product to a deeply rich and elaborate one, all without losing the Urquiola style.
The secret, in addition to a natural resourcefulness, lies in the constant experimentation that supports her work and the freedom which she approaches her projects.
FINALLY, WHAT'S YOUR OPINION ABOUT THE MOST KNOWN INTERIOR DESIGNERS? ARE YOU SO IN LOVE AS WE ARE? IF YOU WANT TO KEEP BEING INSPIRED, STAY TUNED TO OUR BLOG SO YOU CAN FIND OUT MORE TRADE SHOW AND DÉCOR IDEAS.