Related posts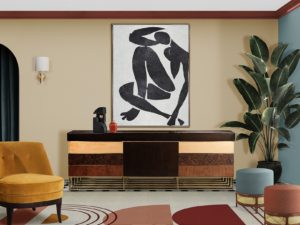 Trends
armchair
,
Chaise Longue
,
Décor Trends
,
Design Trends
,
dining chair
,
Dining Table
,
Interior Design
,
Interior Design Inspirations
,
Mirror
,
Sideboard
,
sofa
,
Spring colors
,
Spring Decor
,
Spring decor trends
,
Spring Interior Design
,
Spring Trends
,
Wooden Furniture
0
Spring decor trends in 3 steps to strip your house of winter mood and make it more fresh and cheerful to receive the most colorful and flowery season of the year.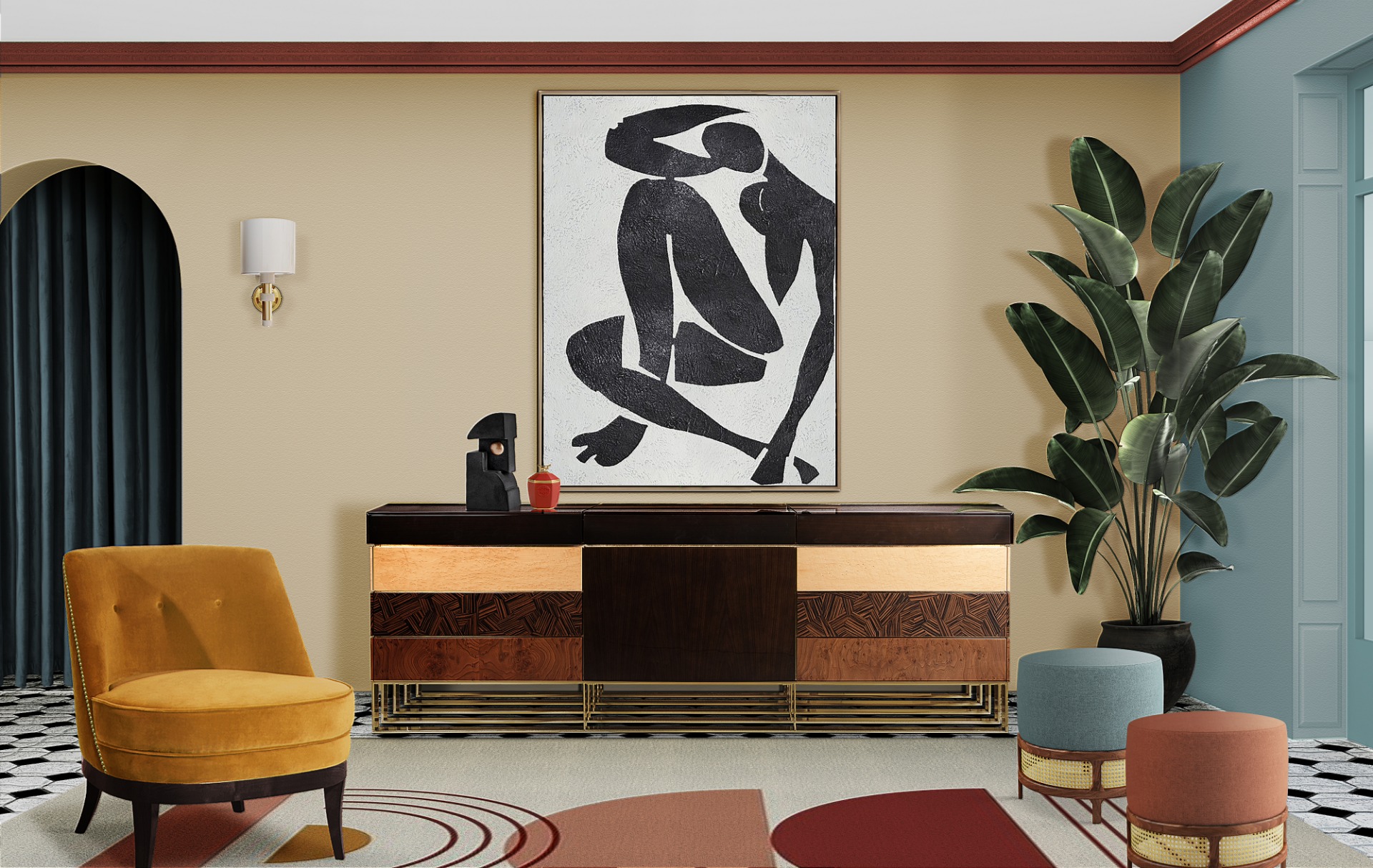 Spring is a transition season that maintains the freshness of winter and brings the summer´s colors.
Therefore, the great tendency to leave your home in the seasons mood is to bet on a mix of colors, wooden furniture and plants, bringing lightness, spaciousness and life to the environments. this is one of the Spring Decor Trends.
Bellow we separated some Spring Decor Trends that can give the season mood at you home in 3 steps.
Don't be afraid to abuse of vibrant colors in your Spring Decor Trends
The use of strong colors is our first tip. As spring is a transition season, we can leave the dark and closed tones of winter, to adopt tones that are warmer and bring more life to the environment.
Color can come through walls, wooden furniture or even accessories placed strategically.
An important point to make your spring decor is to assess the environment and see which combinations will fit better. Considering factors such as space and light, as some colors can give a more closed and dark tone to the environment. And that isn't our intention on Spring Decor Trends .
Bet on wooden furniture to match with the lightness and comfort of the season
Wooden furniture are versatile. So don't be afraid to dare in your spring decor, they fit easily into different types from rustic to contemporary.
In the rustic style it´s possible to use wooden furniture along with another material, such as Rattan. Bringing the warm and welcoming atmosphere that comes with the Spring Decor Trends.
In contemporary style decorations, you can use wooden furniture with color upholstery, differentiated design or significant details, bringing the modern air of the piece to the environment.
With a unique design and style, wooden furniture carries sophistication, exclusivity and resistance. Therefore, there are no limitations, they can be part of compositions throughout the house whether in living rooms, kitchens, outdoor areas, among others.
Let spring bloom inside your house
From the outside in. That's what you should be doing with the plants this spring. Invest in plants in your Spring Decor Trends and give more life to your home.
Indoor plants go beyond decorative accessories, they can help to increase your mood and improve the air quality in your home.
But be careful when choosing the plant. Because each species needs a certain time of sun and watering. Then choose the one that will best fit the desired location. And take into account your availability to water and care for them so they don't die.
FINALLY, WHAT'S YOUR OPINION ABOUT SPRING DECOR TRENDS? ARE YOU SO IN LOVE AS WE ARE? IF YOU WANT TO KEEP BEING INSPIRED, STAY TUNED TO OUR BLOG SO YOU CAN FIND OUT MORE TRADE SHOW AND DÉCOR IDEAS.